Elemental Rods are one of the more vital collectibles you can get in Marvel's Midnight Suns, far more useful than the Tarot Cards. Elemental Rods are used for unlocking the second Moon Seal, which opens up even more of the Abbey's campush and can be used for quests and puzzles.
All Elemental Rod Locations
You'll be able to find all of the Elemental Rods right off the bat after you're introduced to Agatha's Altar in the first few hours of Midnight Suns.
You'll need the Moon Seal that the rods unlock to open up more of the Abbey, so finding the rods is pretty simple given how limited your access to the grounds is. This mean that you should be able to find all four of them in just a few minutes if you know where to look.
Air Rod Location
You'll find the Air Rod in the Whispering Wood section of the map. Head to the peninsula that curves southwest and the rod will be sitting on an altar between two bundles of lit candles.
Water Rod Location
To find the Water Rod, head to the pool on the west side of the Abbey. You'll find the Rod tucked away underneath the wooden bridge on the side facing the main pool area.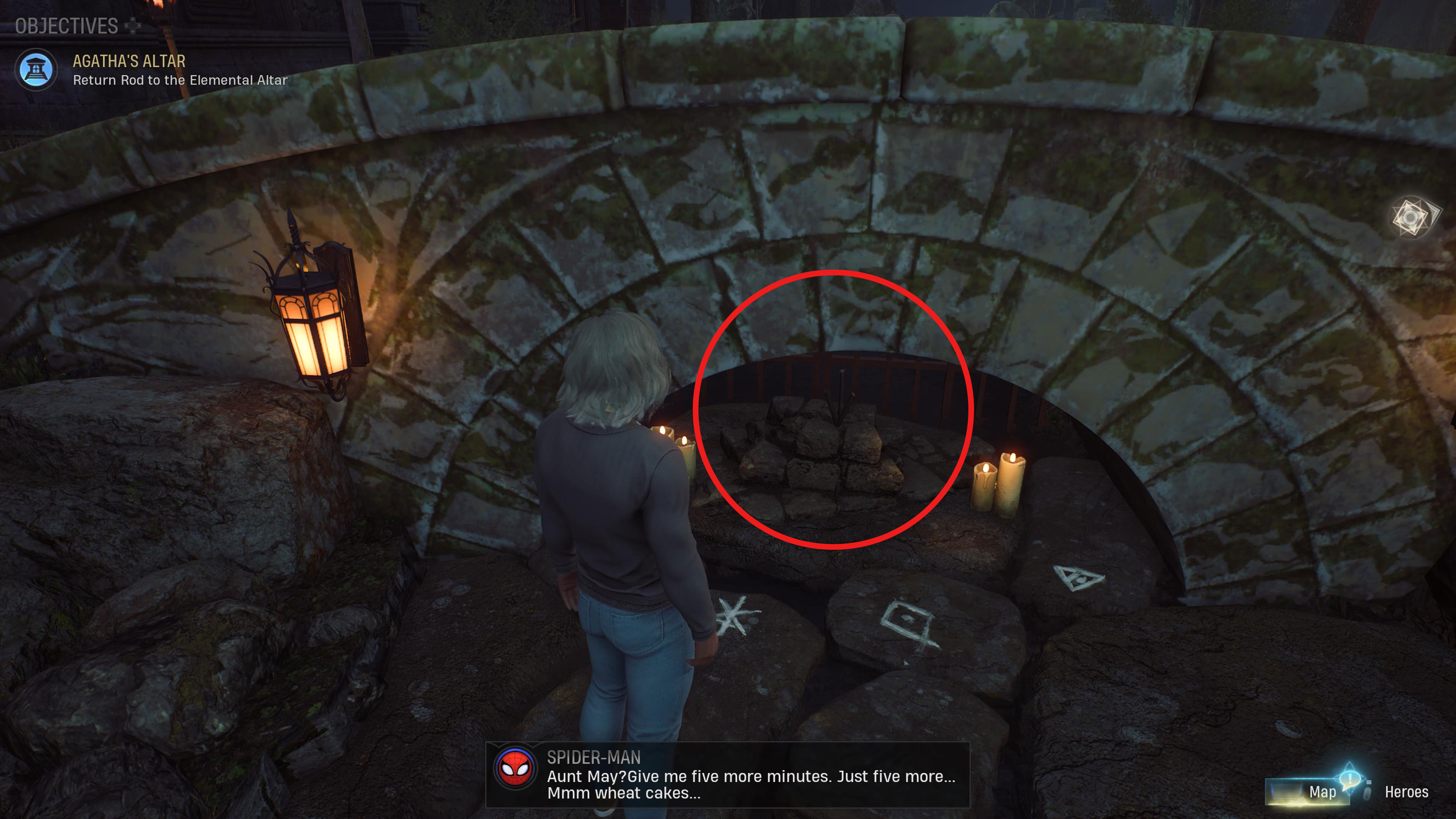 Fire Rod Location
To find the Fire Rod, walk to the Chapel, located on the far south end of the Abbey, past all of the hero bunks. The rod will be sitting on a pedestal on the south end of the room.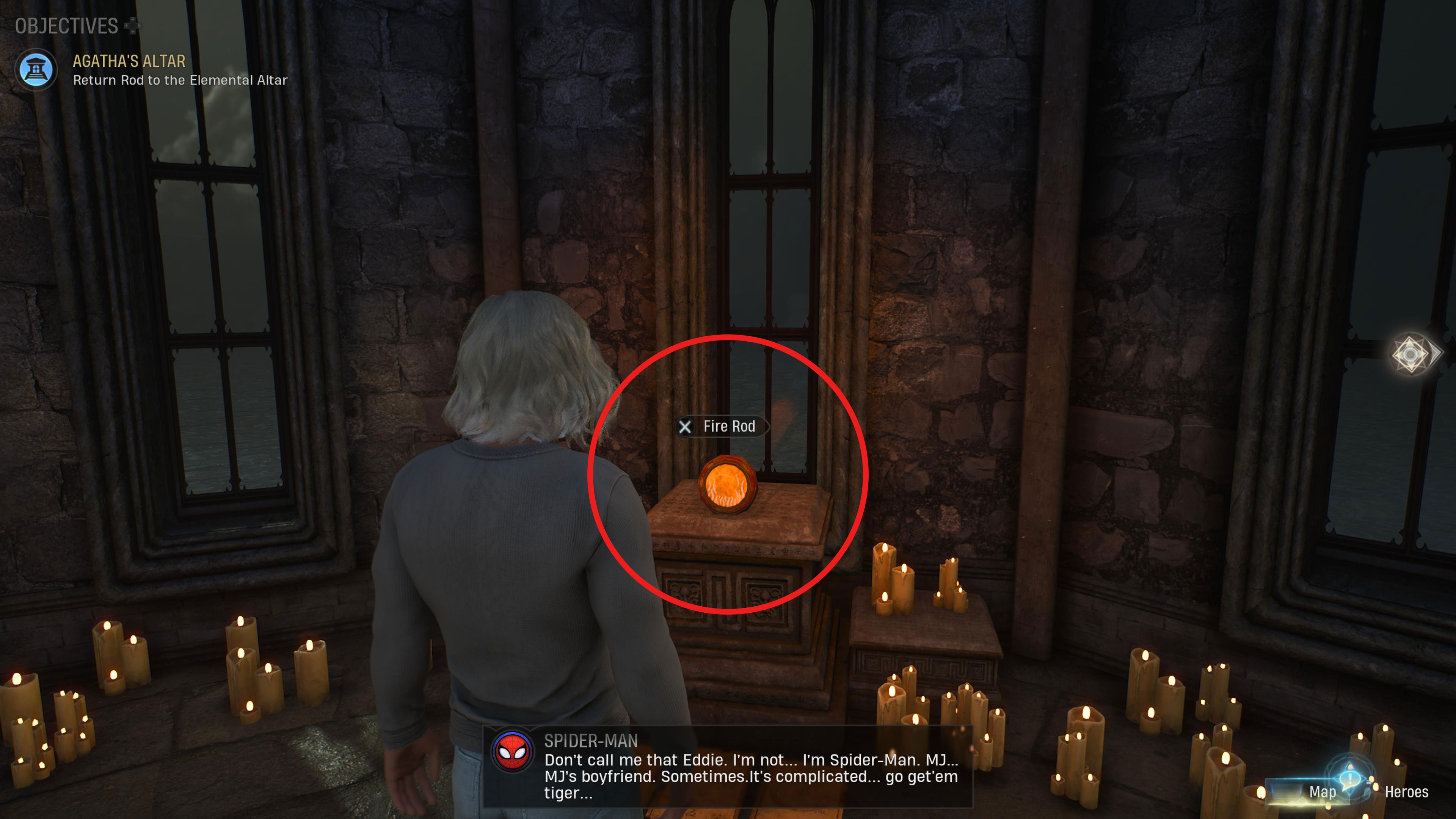 Earth Rod Location
You'll need the first Word of Power in order to access the final Elemental Rod. Luckily, you'll learn the word for "Open" during the tutorial, so if you're looking for the rods, you likely already have access to the word.
Head to the Hunter's Folly section of the map and approach the tomb that the Hunter was reanimated inside. Use the first Word of Power when facing the tomb and its doors will open. Inside, you'll find the Earth Rod sitting on a few stones in the corner.
What to do with the Elemental Rods
Once you have all four Elemental Rods in your possession, head back to Agatha's Altar and place them in the four pedestals that are in the center of the area. For whatever reason, you'll need to put them in the proper order which is a complete guessing game if you don't know where each goes.
When facing the altar, they go in this order from left to right: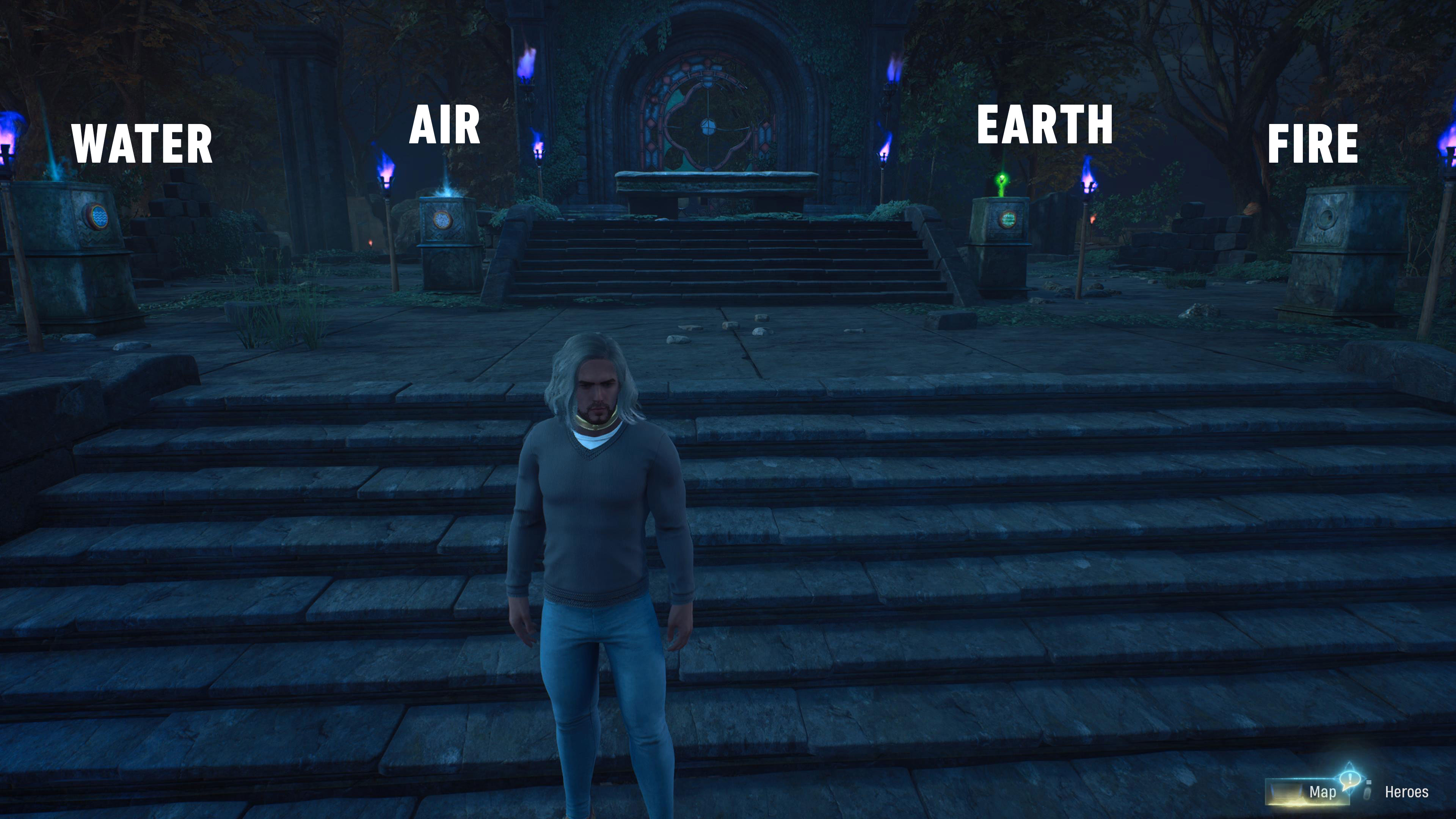 You'll get an Arcane Key when you put each rod into its proper altar and, when all four are in their pedestals, the second Moon Seal will appear on the altar.
And with that, you can push on through the Abbey. Take a look at our other Marvel's Midnight Suns guides for more walkthroughs and tips.
About the author