You're probably going to want to make use of fast travel in Minecraft Legends to get around the overworld more quickly. Luckily you don't have to wait long to gain access to fast travel, and doing it comes at absolutely no cost and no cooldown. You need to know how to fast travel first before you can do it, though.
How to Fast Travel in Minecraft Legends
In Minecraft Legends, you can fast travel to villages you've visited, the Well of Fate, and to the Wellhouses you can build around the map. It's particularly useful for getting to villages that Piglins are planning to attack, since you can just fast travel to them and set up defenses before they get there.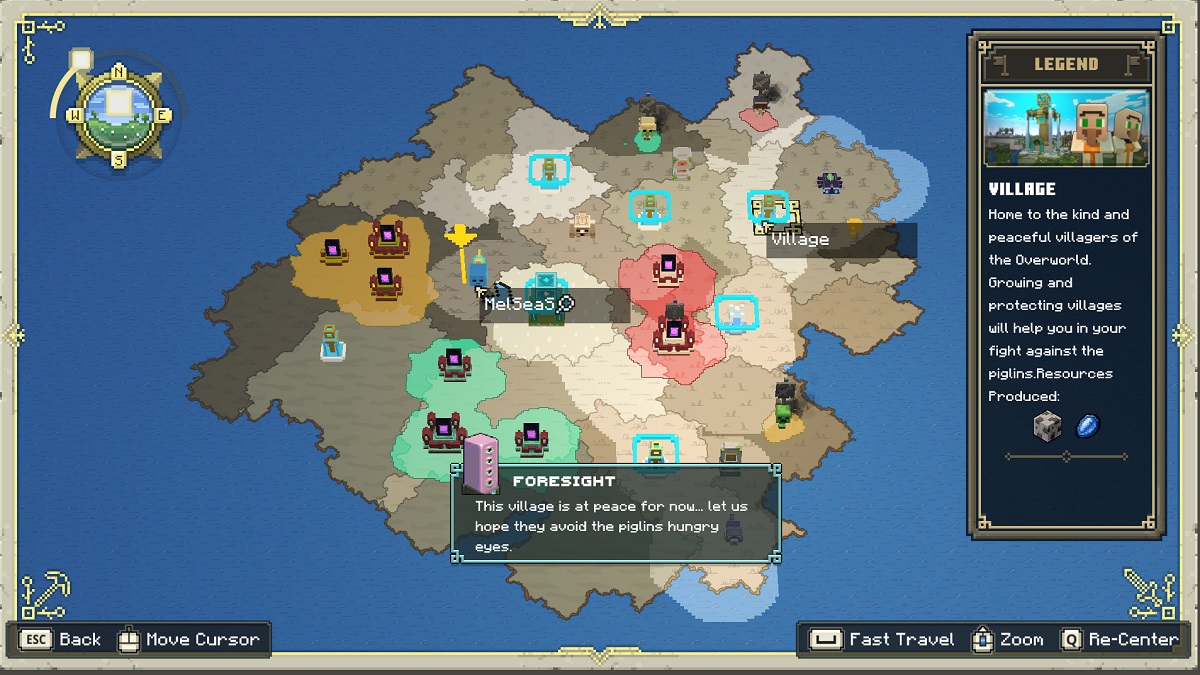 Screenshot by Gameskinny
To fast travel in Minecraft Legends, all you have to do is:
Open your map and select a location that has a light blue square around it.
Press Space for PC or A for Xbox to travel to that location.
While there are villages scattered throughout the map, building Wellhouses can offer you extra points for fast travel and act as respawn locations. They cost 250 Wood, 250 Stone, 75 Iron, and 50 Prismarine to build; but they can be destroyed by Piglins, so you need to be careful with where you build them.
That's all you need to know about how to fast travel in Minecraft Legends. For more content, check out our Minecraft Legends guide hub where you can find information on topics like unlockable mounts or if you can despawn your army.
Featured Image by Gameskinny

About the author