When you first drop into SCUM's survival island, you're not told too many details on how to survive, craft items, change your display settings, or myriad other things. You're going to have to figure a lot of this out on your own — unless you have a SCUM game guide just like this one.
Because it's a hardcore survival simulator, you have to ensure your character eats food to get the proper nutrition to stay alive. If you're wondering how to open a can of cat food or how to use the can opener and stone knife for other canned foods like peaches, read on.
First, we'll cover where to find and how to craft the two items you'll need, then we'll cover how to actually open the can with the tools you've found.
How Do I Find the Can Opener?
One of the best tools to open a food canister with is the can opener.
You'll have to do some searching for it, but it's a worthwhile prize because it's more efficient than the Stone Knife. If you're on a multiplayer server, other prisoners may already have grabbed as many can openers as they could find and have one or two on them.
You can also find can openers on dead bodies and in houses and buildings.
How Do I Craft the Stone Knife?
You can also use the stone knife to open cans if you haven't found a can opener or are tired of looking. Crafting a stone knife is pretty easy: all you'll need to do is look around for two stones. Combine them and you've got your knife.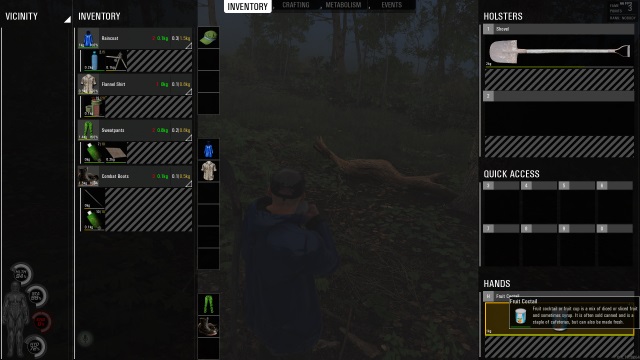 How Do I Get the Food?
After you've acquired your can opener or stone knife, there are two different ways to go about getting the food from the canister and into your belly.
The easiest way is to just open it in your inventory. Here's how:
Select the can opener
Select the can
Right click the can
Select open
If you want to do it the harder way, you can also have your prisoner equip the can opener by right-clicking it, or dragging it into your open hand slots located in the lower-right part of your inventory screen.
With it equipped, right-click the can and hit "open". From there, you should have access to the cat food or contents inside!
—
And that's all you need to know. Be on the look out for more SCUM guides hitting GameSkinny as we continue to explore the uncharted island with our convicts!
About the author