The Sons of the Forest E.U.C., also called the Knight V, is a new vehicle available as of Update Patch 3. This marks the first rideable in the survival horror game, and you might find it helpful for traveling long distances across many parts of the island. Here's how to get the Knight V.
Where to Find the E.U.C Knight V in Sons of the Forest
You'll find the E.U.C. Knight V in the northwest portion of the island, to the west of the beach helicopter crash site, marked in the map above.
The Knight V is a vehicle you can obtain without hunting for other items beforehand to reach it, meaning you can pick it up at any time. At the location, you'll find a tent and a dead man on a cot. Between the two is the Knight V lying on the ground in a jumbled heap in the sand.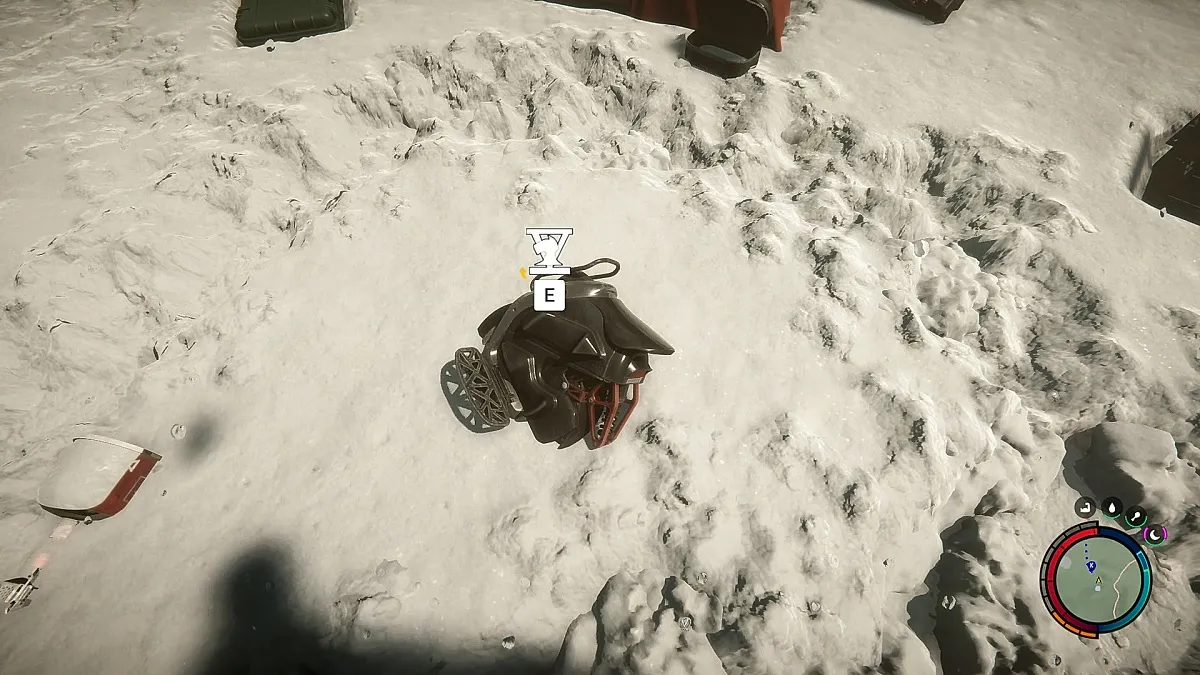 Screenshot by Gameskinny
How to Use the E.C.U. Knight V
You can use the E.C.U. Knight V and place it on the ground with the Primary Action button/key. You can then move around as you normally would when walking.
To dismount the Knight V, hit Jump twice, and it will return to your hand. You can toss it on the ground by equipping another item or using the Drop key (G/B by default).
You can't store the Knight V in your inventory, so you'll have to carry it around if you aren't using it or leave it at your base. You can, however, wield items while riding the Knight V, such as the GPS and a torch.
That's how to get the E.U.C. Knight V in Sons of the Forest. The recent update also added Night Vision Goggles, the Water Collector, and Solar Panels. For more information about survival on Site 2, check out our Sons of the Forest guides about how to find the incredibly useful Shovel or how to build a roof to protect you from the elements or enemies attacking you.
Featured image by Gameskinny.
About the author