In Sons of the Forest, how to get the Wetsuit lines up with getting the Shovel, an item necessary to complete the game. The Wetsuit lets you swim faster, but since it's in the same cave as the Shovel, you'll need to get both the Rope Gun and Rebreather first.
How to Get the Wetsuit in Sons of the Forest
Once you have the necessary items, you can head to the cave located at the red circle on the GPS map shown below.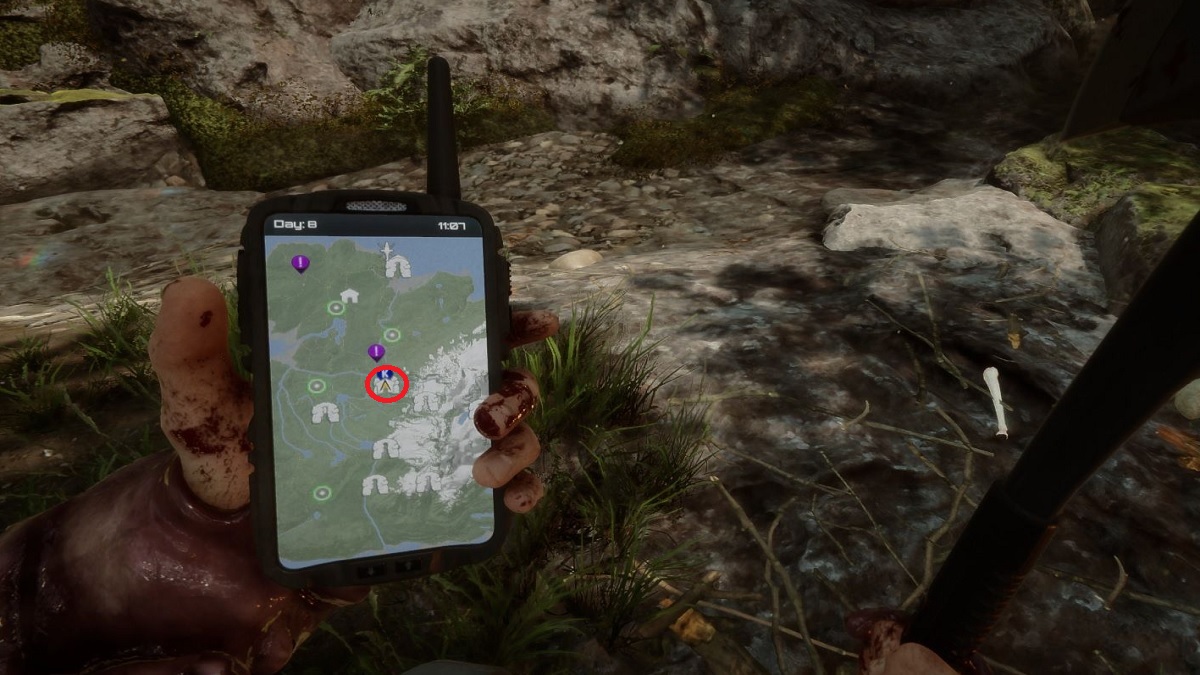 Screenshot by GameSkinny
In front of the cave's entrance, you'll find the Slingshot on one of the three bodies on pikes. Go ahead and pick it up before you enter, and if you have small rocks, you can use it as a ranged weapon against the many mutants awaiting you inside.
After you enter, you'll use the Rope Gun on the zipline on the left side of the cave to get to the first cavern.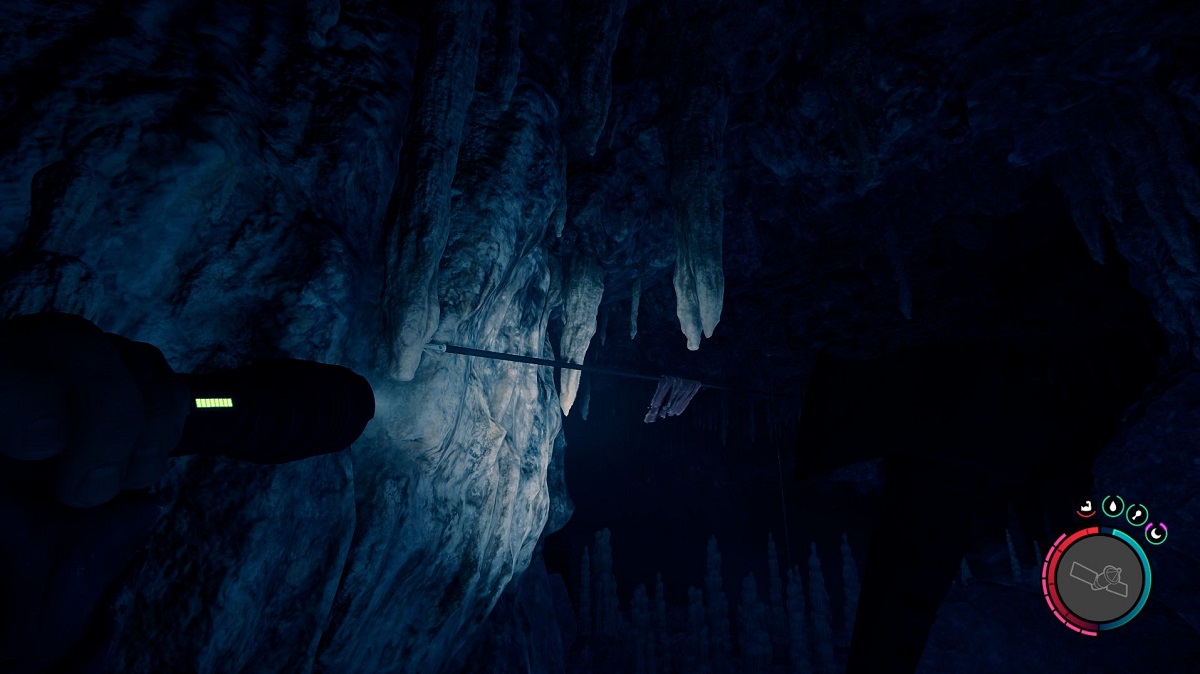 Screenshot by GameSkinny
From there, you'll equip the Rebreather if you haven't already and dive into the water. The tunnel is in the center of the water, and it's steep. So, you'll be swimming almost straight down.
Once you emerge from the water, the Wetsuit is on the ground on the right side of the tunnel a few steps away from where you came up. There's also an air tank and some ammo by it.
Screenshot by GameSkinny
It's possible that the Wetsuit might not appear in your game. In my first save file, it appeared with no issues. But the second time I went to find it, it didn't spawn when I went into the cave. I ended up getting the Shovel, and then reloading my game and returning to the cave in order to get the Wetsuit the second time as it was then where it should be after I rebooted the save file.
Before you get the Wetsuit and Shovel, you might want to read our Sons of the Forest guide for where to find the Flashlight since the cave is very dark. Or you can look at our weapon tier list in preparation for fighting mutants in the caves.
Featured Image by GameSkinny.
About the author