You've come across a mysterious ship while exploring the galaxy, and you're being asked to answer a series of questions. Some you may be able to answer now, but others might stump you if you've yet to discover the necessary info. Our Starfield SSNN Quiz guide gives you all the correct answers so you can get the best rewards.
All Correct Answers for the SSNN Quiz in Starfield
The Starfield SSNN Quiz presents you with four questions out of a pool of eight that you need to answer correctly. This is followed by two survey questions that you can answer whichever way you want. The whole activity takes place aboard an SSNN ship, which is a random radiant encounter in various star systems. After being hailed, agree to board the ship and talk to the host to begin the test.
All Questions and Answers For the Starfield SSNN Quiz
Below, I've outlined all eight questions, as well as the correct answers. To ensure that the information is accurate, I reloaded my saves to recheck my responses.
Question #1:
When did the Colony War End?
Answer: 2311
Question #2:
When was the Treaty of Narion signed?
Answer: 2216
Question #3:
What does "Sanctum Universum" mean in Latin?
Answer: Holy Universe
Question #4:
Coe's Day is a celebration held in which city founded by Solomon Coe?
Answer: Akila
Question #5:
Which planet holds the Red Mile Obstacle Course contest?
Answer: Porrima
Question #6:
Neuroamps were created by what company?
Answer: Ryujin
Question #7:
What type of sport is played in the CEC?
Answer: Starship combat
Question #8:
The term "spacer" refers to what kind of person?
Answer: A person born in space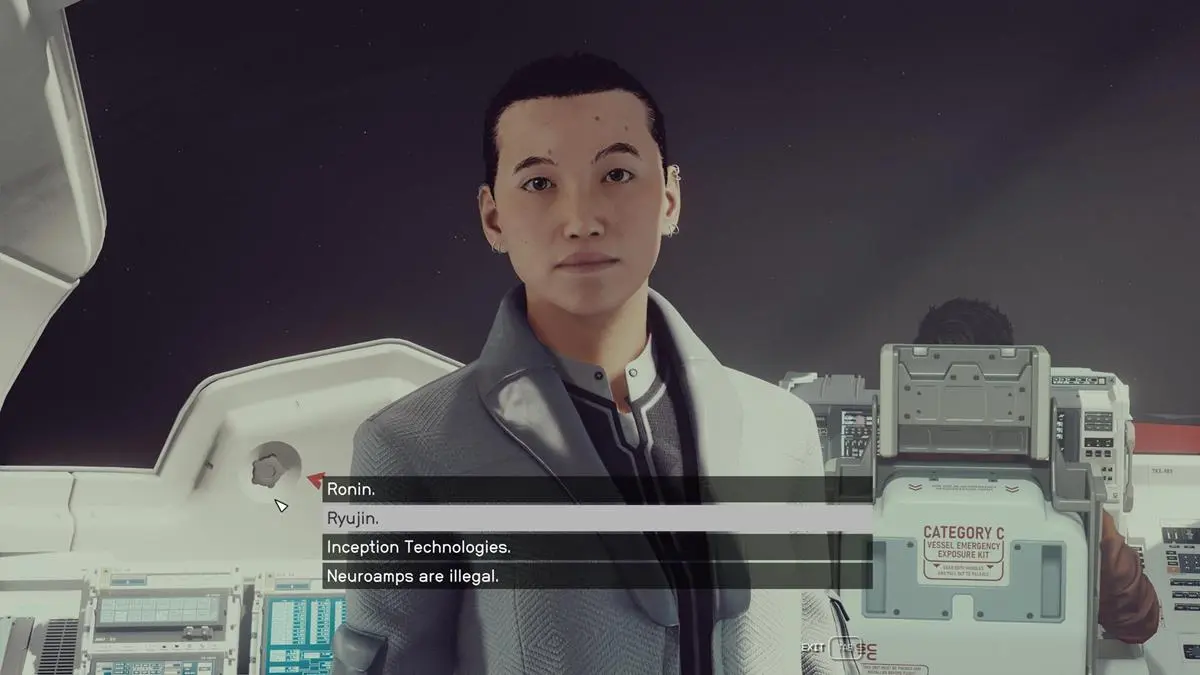 The NPC will give you a reward based on your responses at the end of Starfield SSNN Quiz. In my experience, I received a bunch of food/aid materials, as well as roughly 2,000 credits. As far as I can tell, the food items provided tend to be random, too.
That's everything you need to know about the correct answers in the SSNN Quiz in Starfield. For more tips and strategies, you can visit our guides hub.
About the author