Tales of Arise owl locations might seem frivolous at first, but tracking them down is your ticket to new costumes and an exclusive title for Rinwell.
You'll run into a few owls before Rinwell joins, and while they make exaggerated hooting sounds alerting you to their presence, they're difficult to spot in some cases. After she's in the party, Hootle pops out and makes sounds if you enter an area where an owl is, and he flies around your head as you get closer.
Finding these creatures is worth it because each one gives you a new cosmetic item, such as glasses, fox tails, or floral decorations. At certain milestones, the king of the owls gifts you with alternate colors for each characters' armor, including a copper variant on Alphen's Sincleaver costume.
If you aren't fussed over turning Dahna's heroes into bespectacled cats and rabbits, though, it's still worth the detour. Titles in Arise give characters a set of new abilities and passive buffs, and making Rinwell stronger is only ever a good thing.
Calaglia Owls
Sandinus Ravine Owl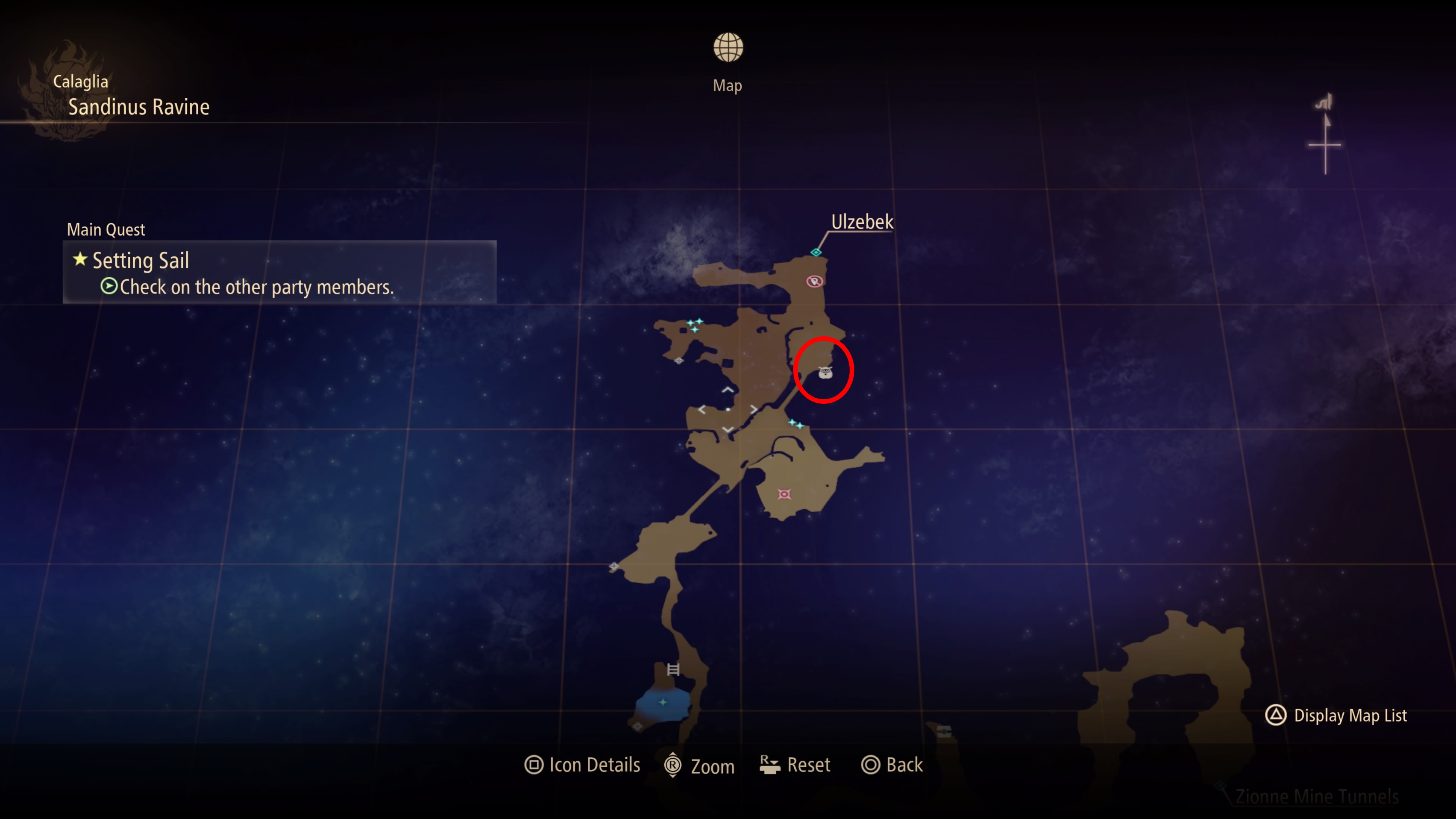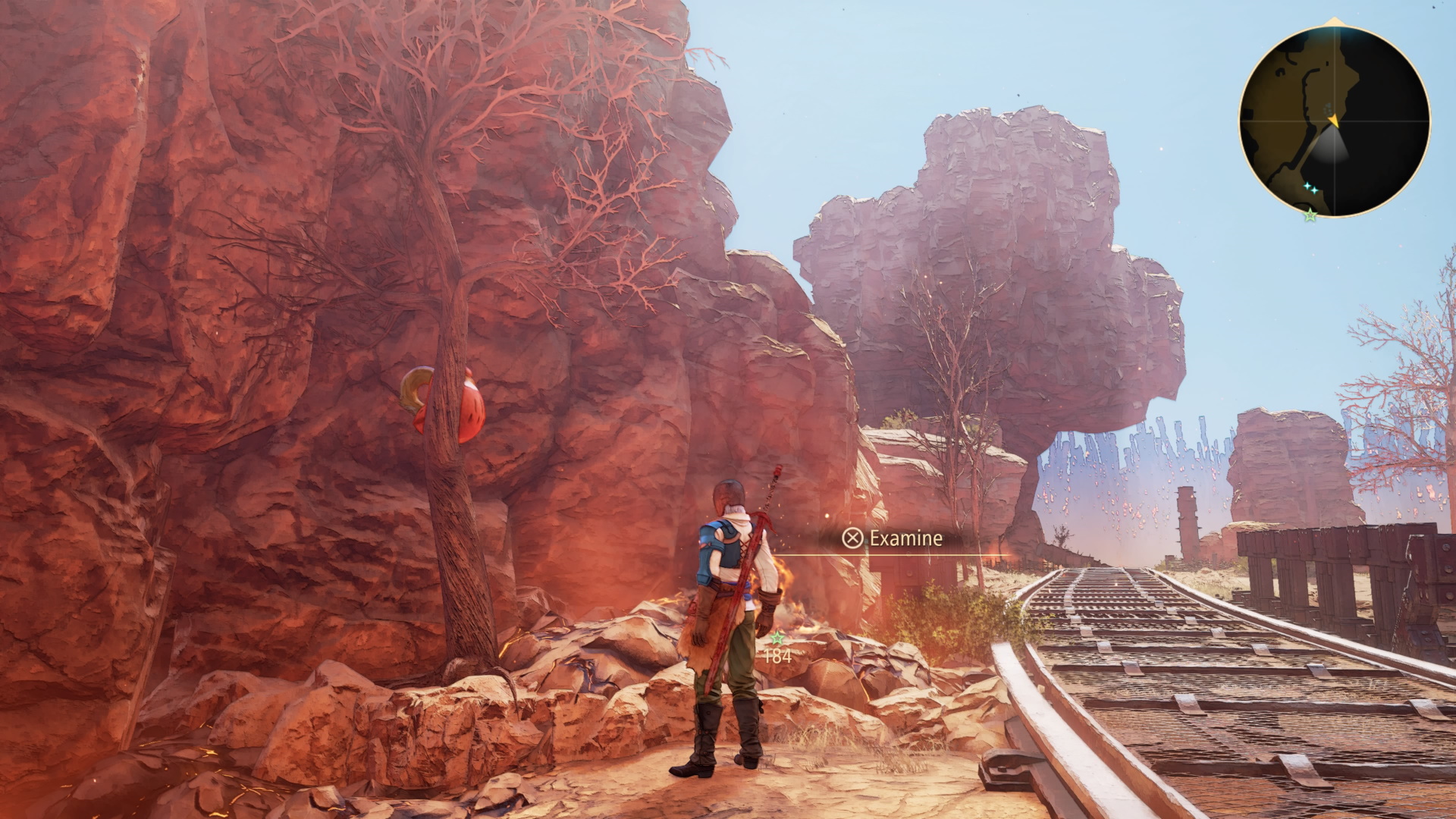 This is likely the first one you'll encounter. It's just off the railroad tracks outside Ulzebek.
Ulzebek Owl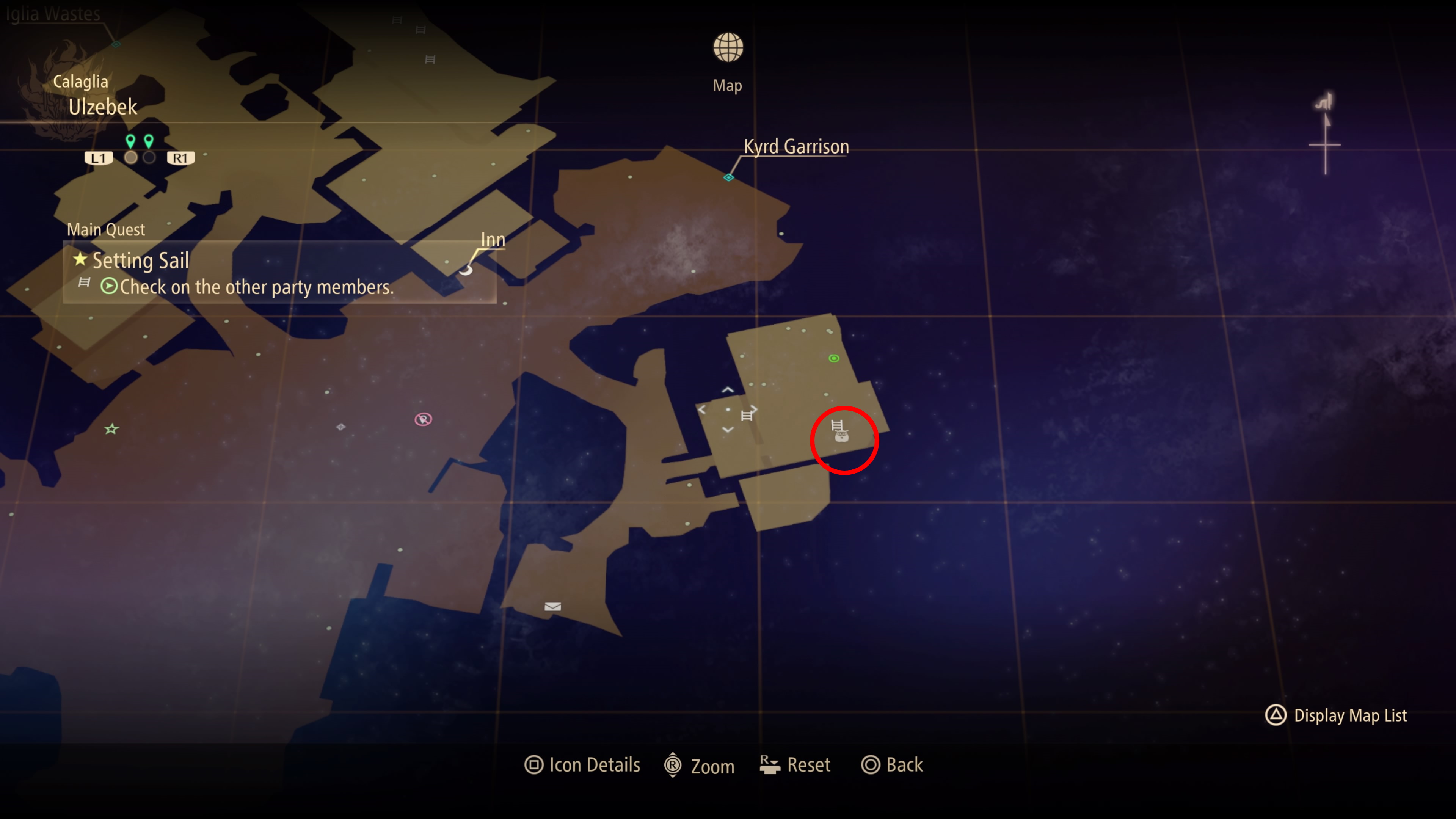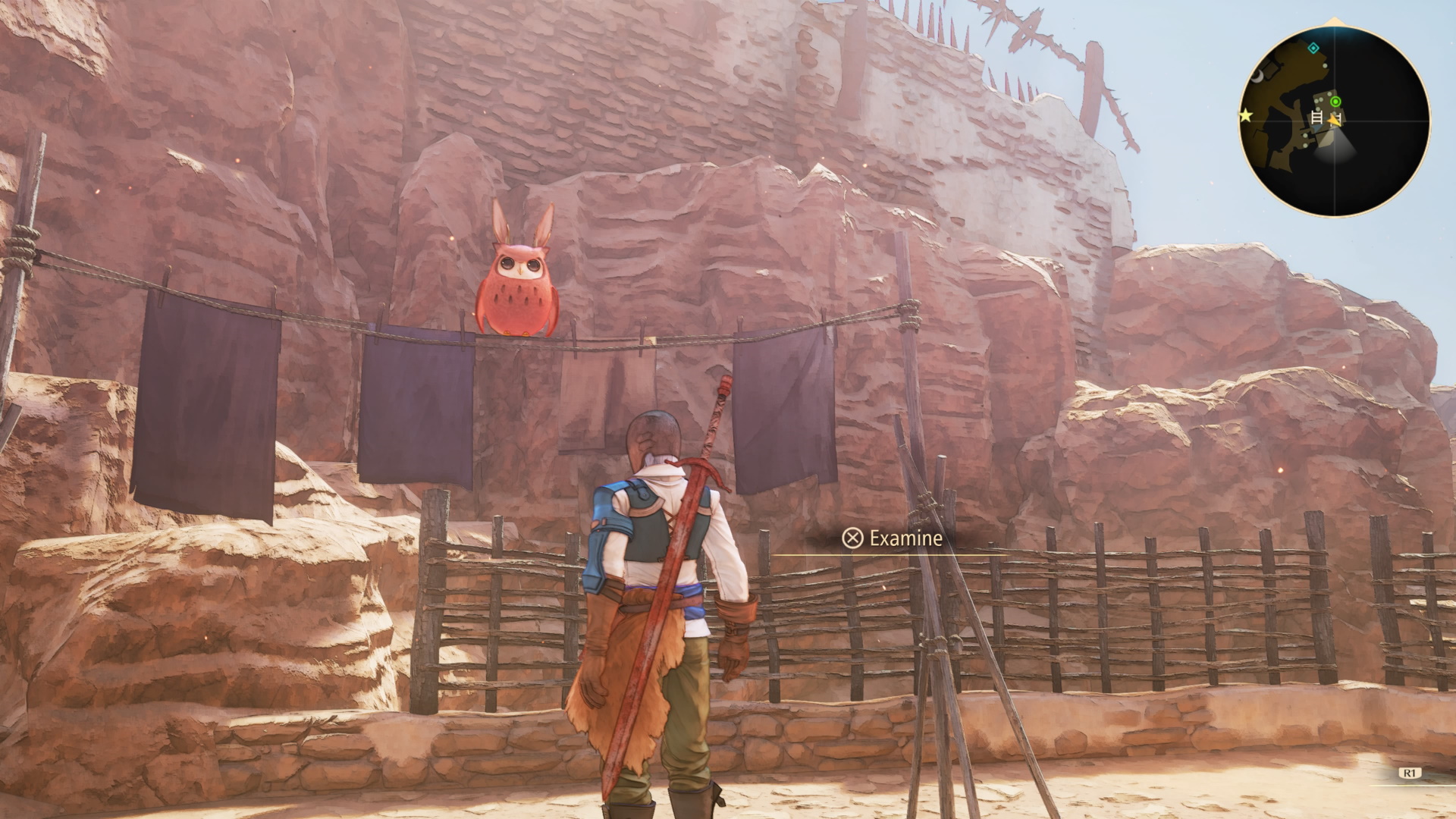 This one in Ulzebek is on the roof of Zephyr's meeting place.
Iglia Wastes Owl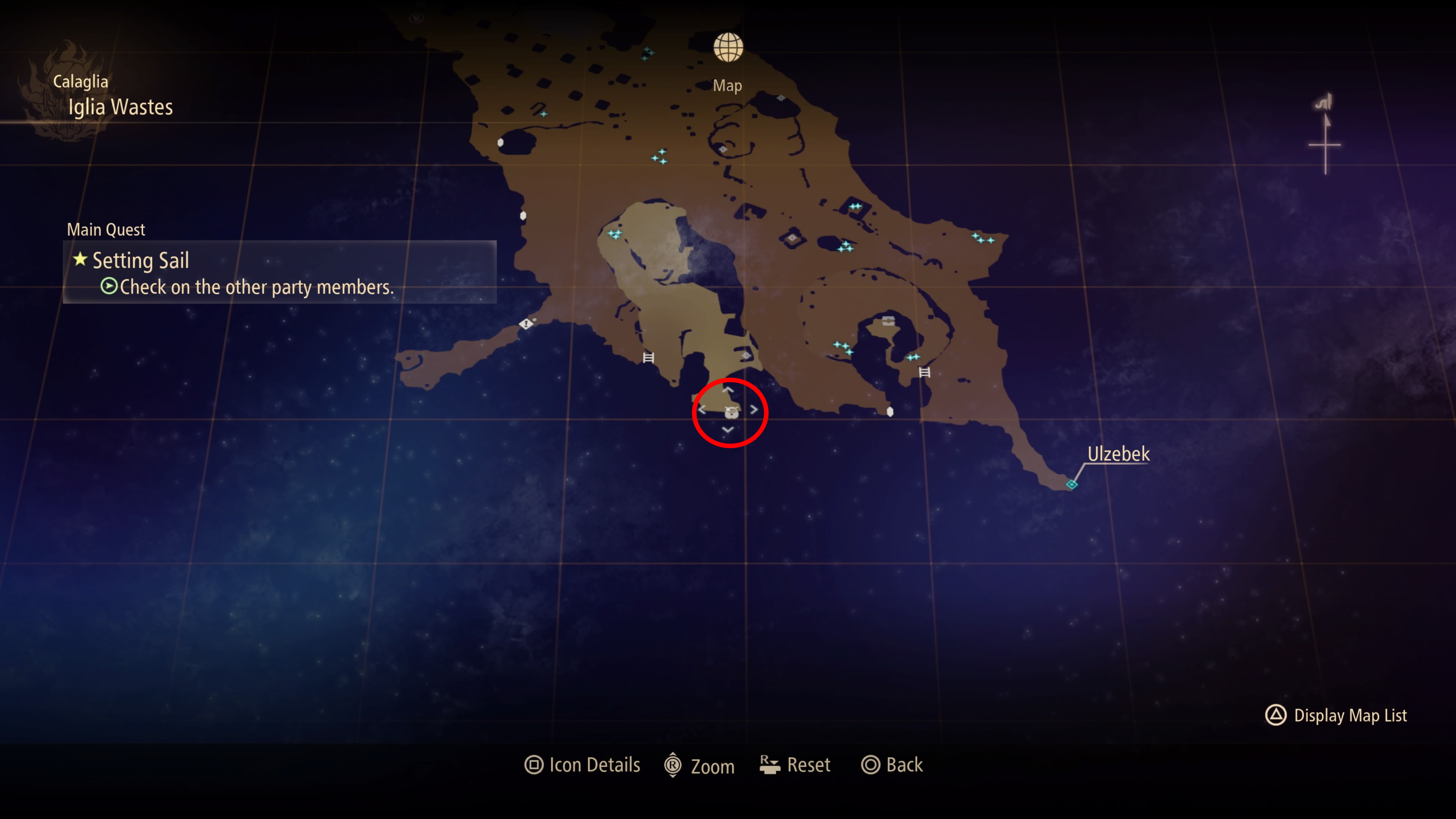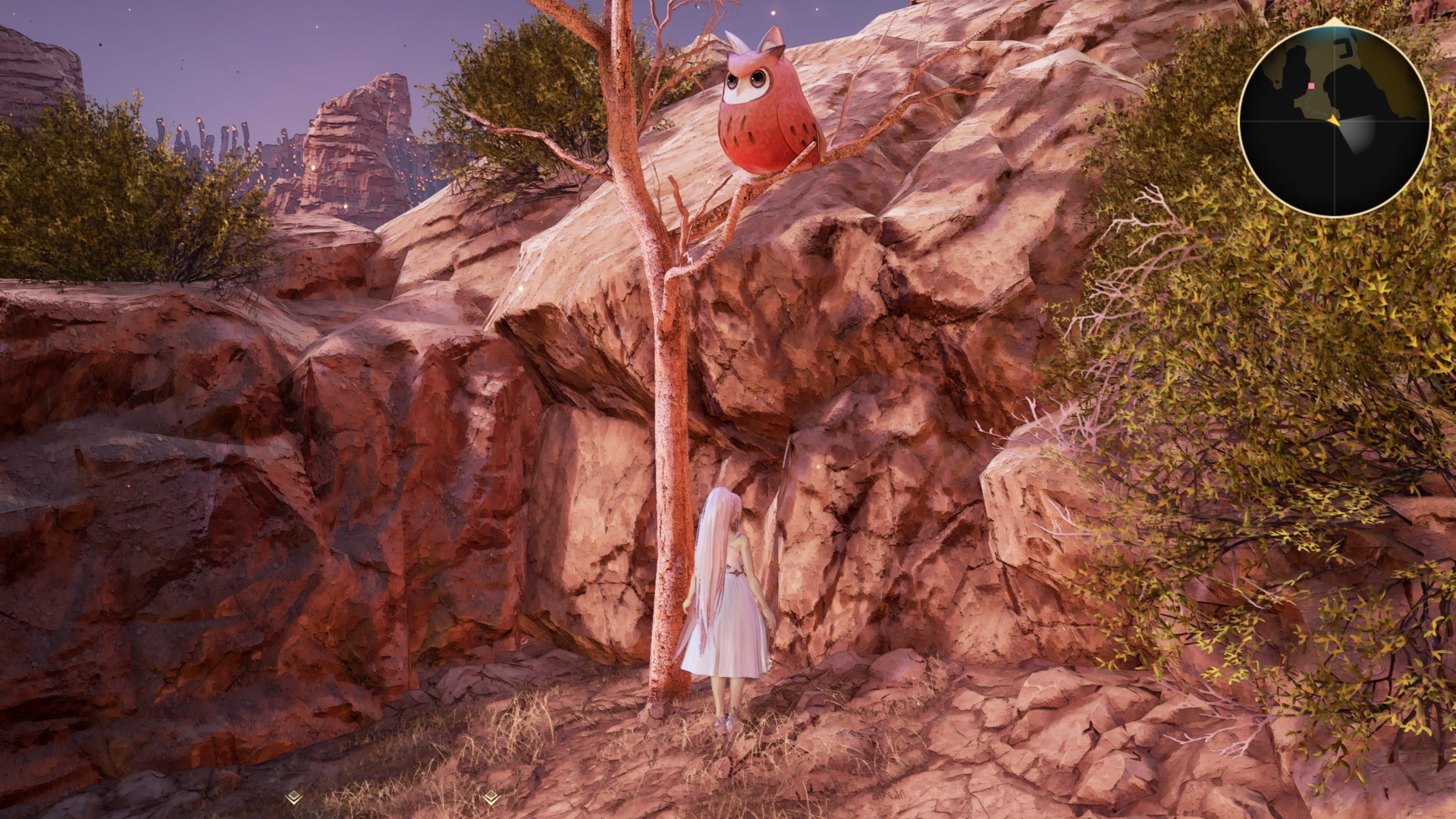 This one takes a bit of work to get to. There's only one route to it, and it's swarming with Zeugles. Still, Arise's bosses present a significant spike in difficulty, so a bit of leveling up won't hurt before your first major confrontation.
Mosgul Owl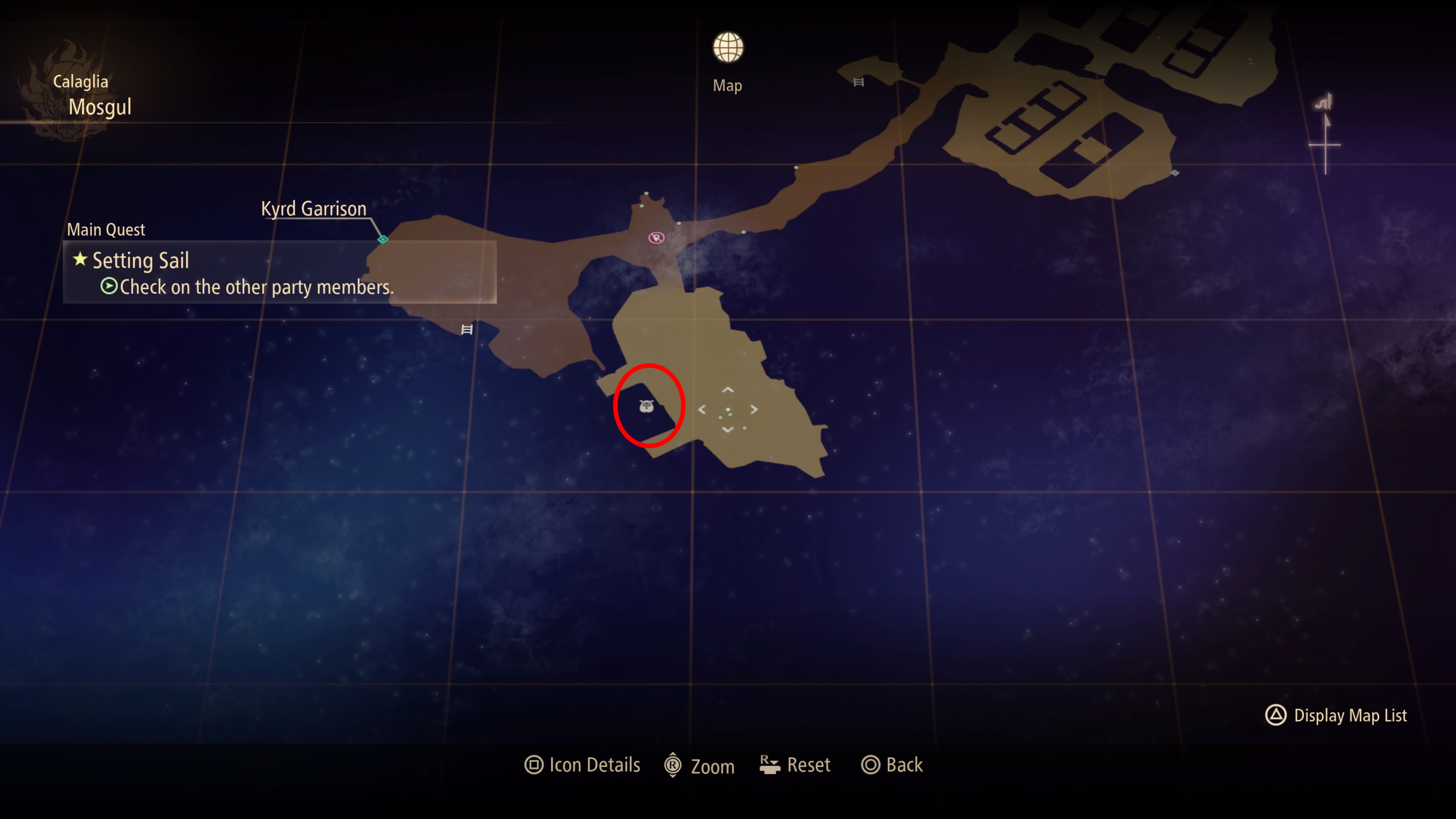 You'll return to Mosgul after meeting Shionne. When you do, walk up the stairs across from Doc to find this owl.
Trench of Flames Owl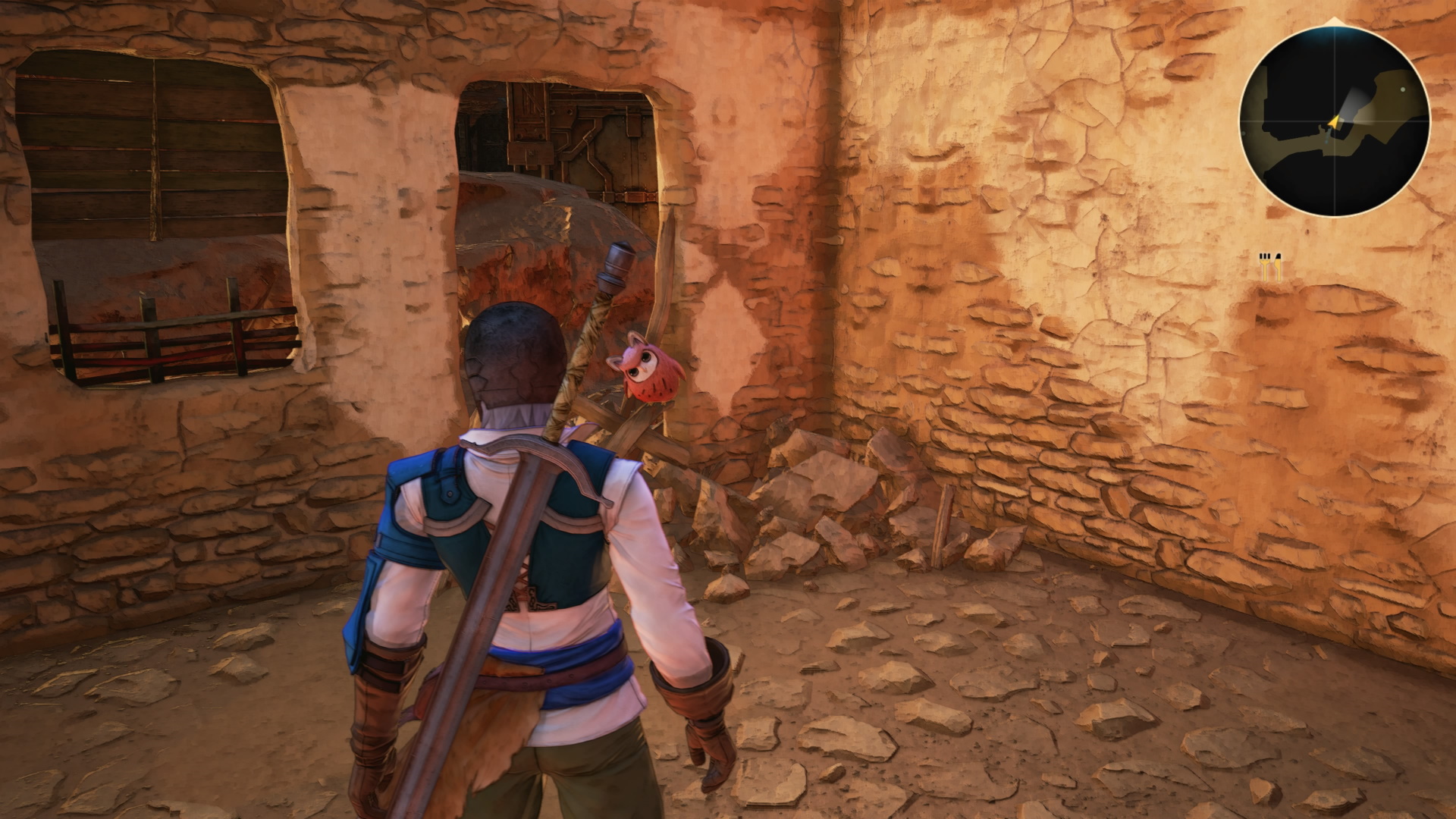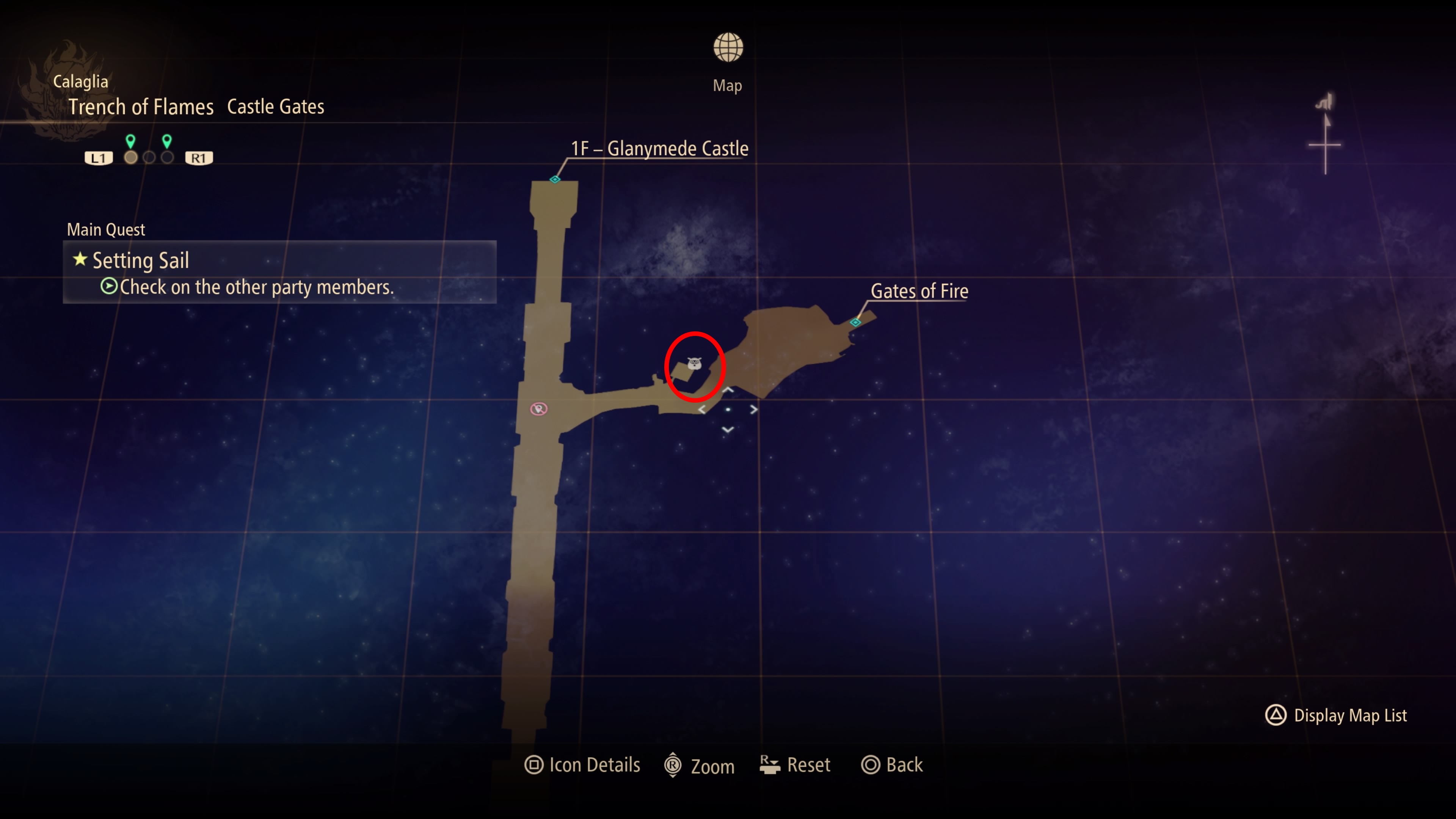 Stop off at the ruined house next to where the Crimson Crows are holding the Renans back, and you'll find this one inside.
Balseph's Castle Owl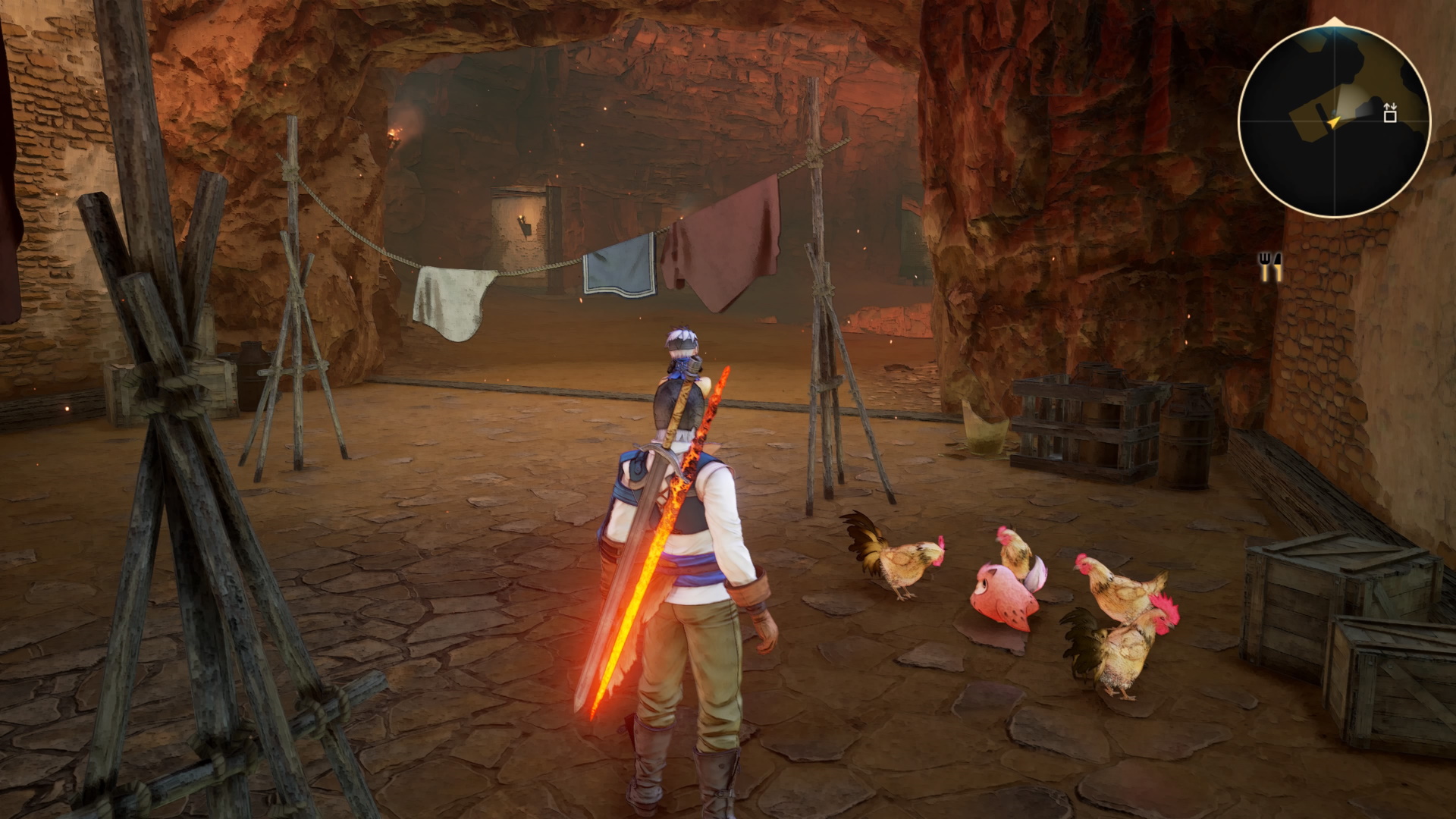 This one's pretty hard to miss. On the third floor of Balseph's castle is a group of chickens under some clotheslines. An owl is the imposter among them.
Larceda Cliffs Owl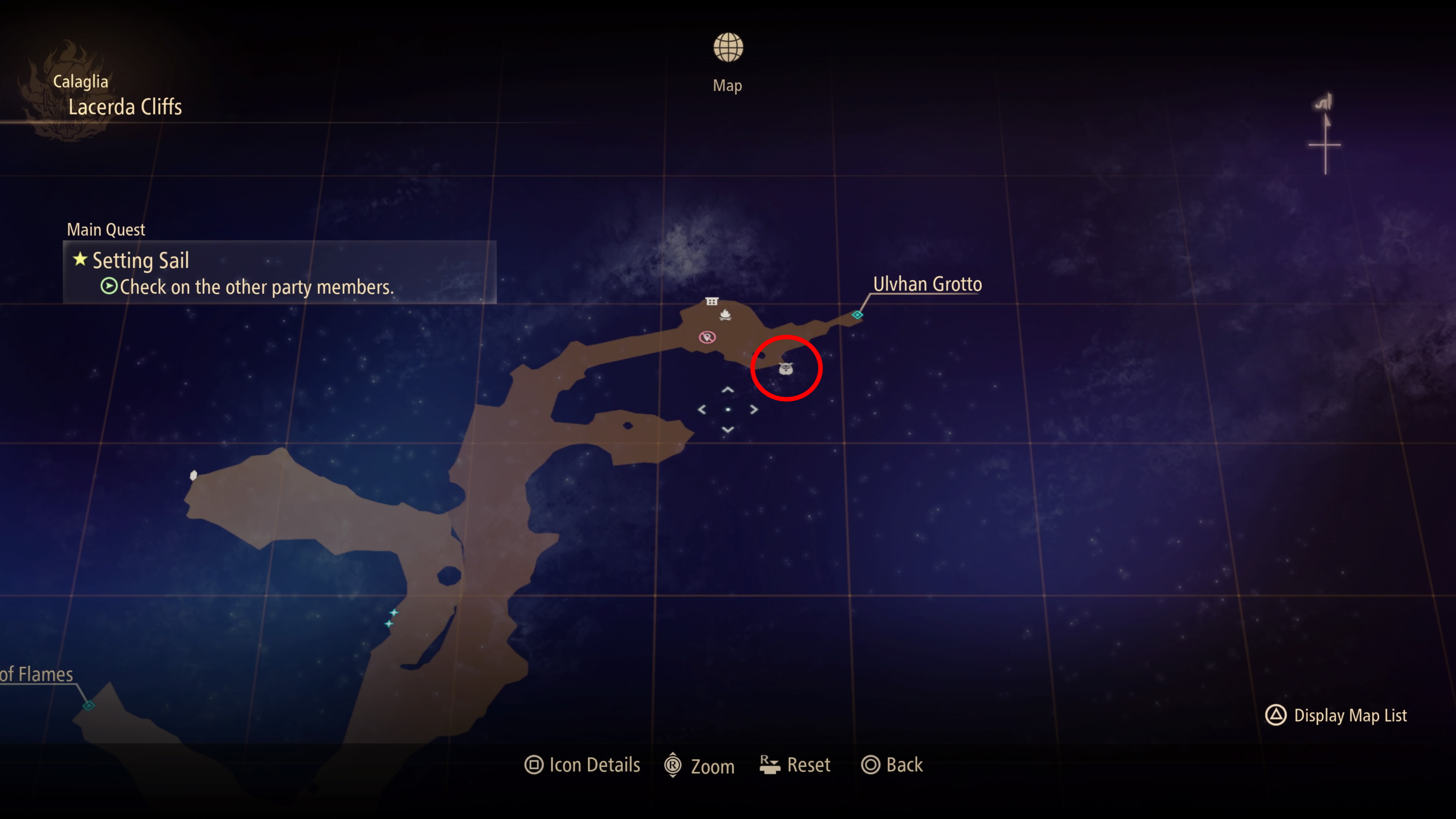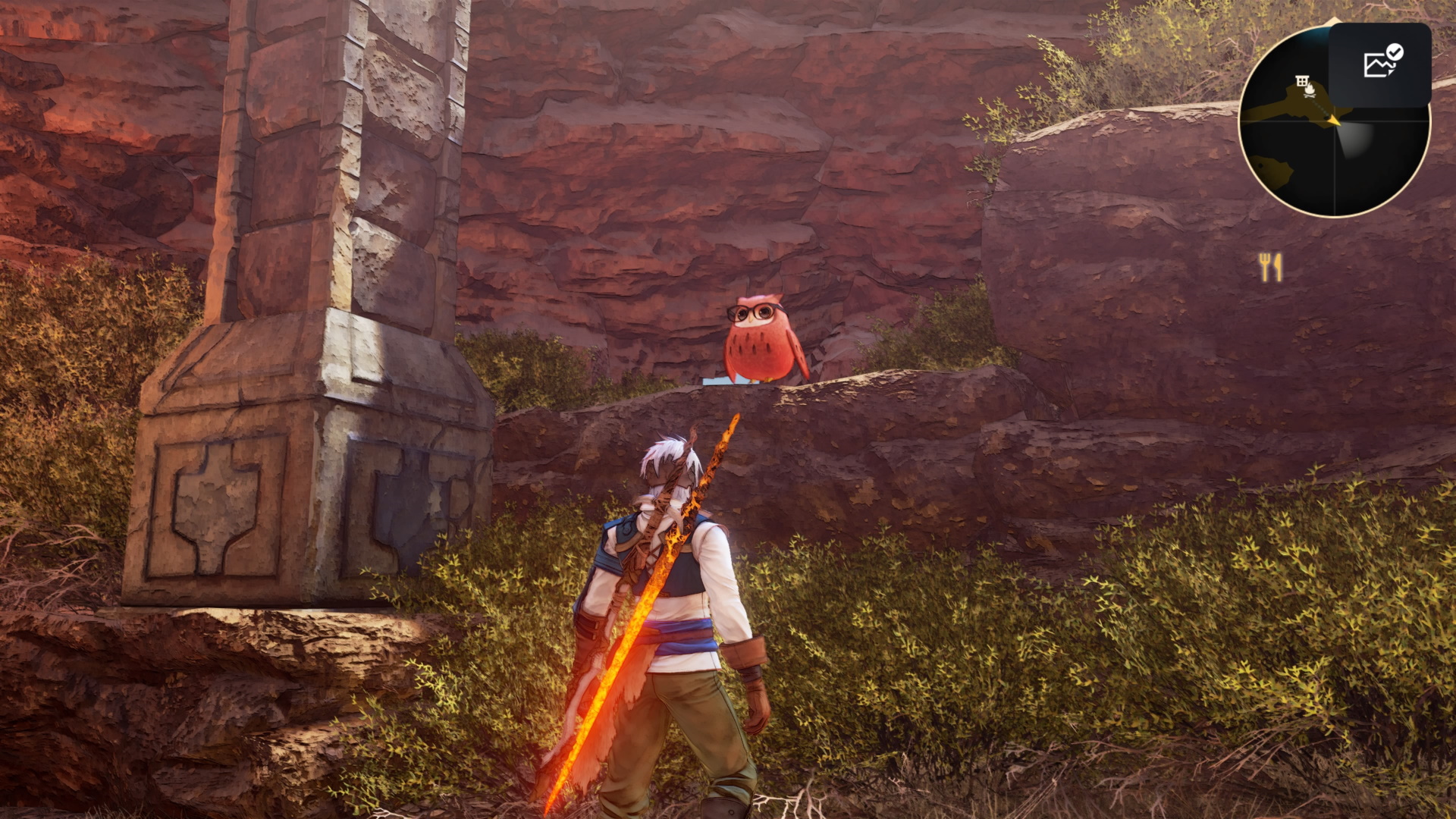 Don't be too gung-ho to leave Calaglia just yet. There's one in the little alcove across from the campsite near the grotto.
Cyslodia Owls
White Silver Plains Owl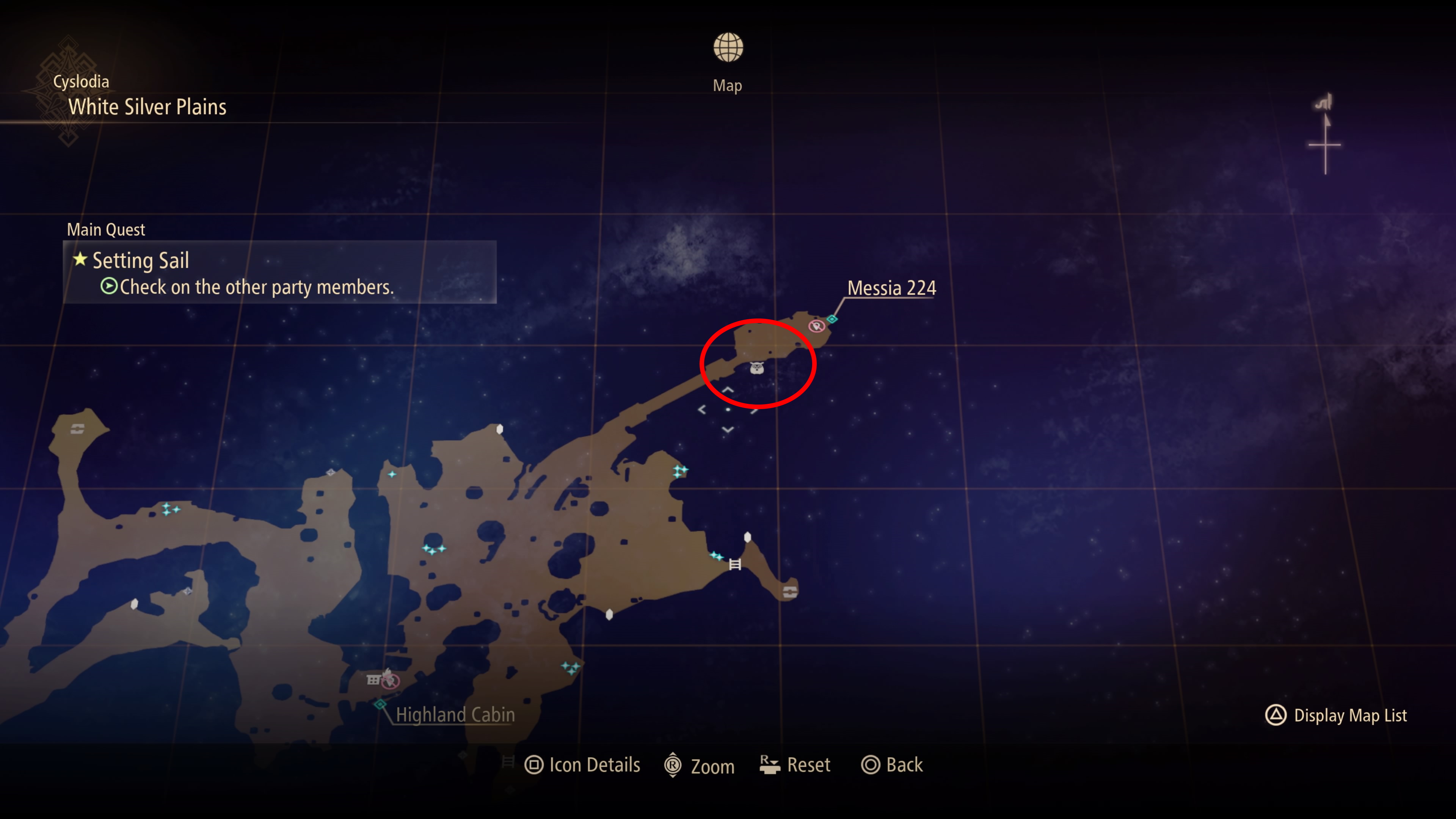 Hootle sounds the alarm early for this one, but you won't see it until reaching the far end of the field outside town.
Messia 224 Owl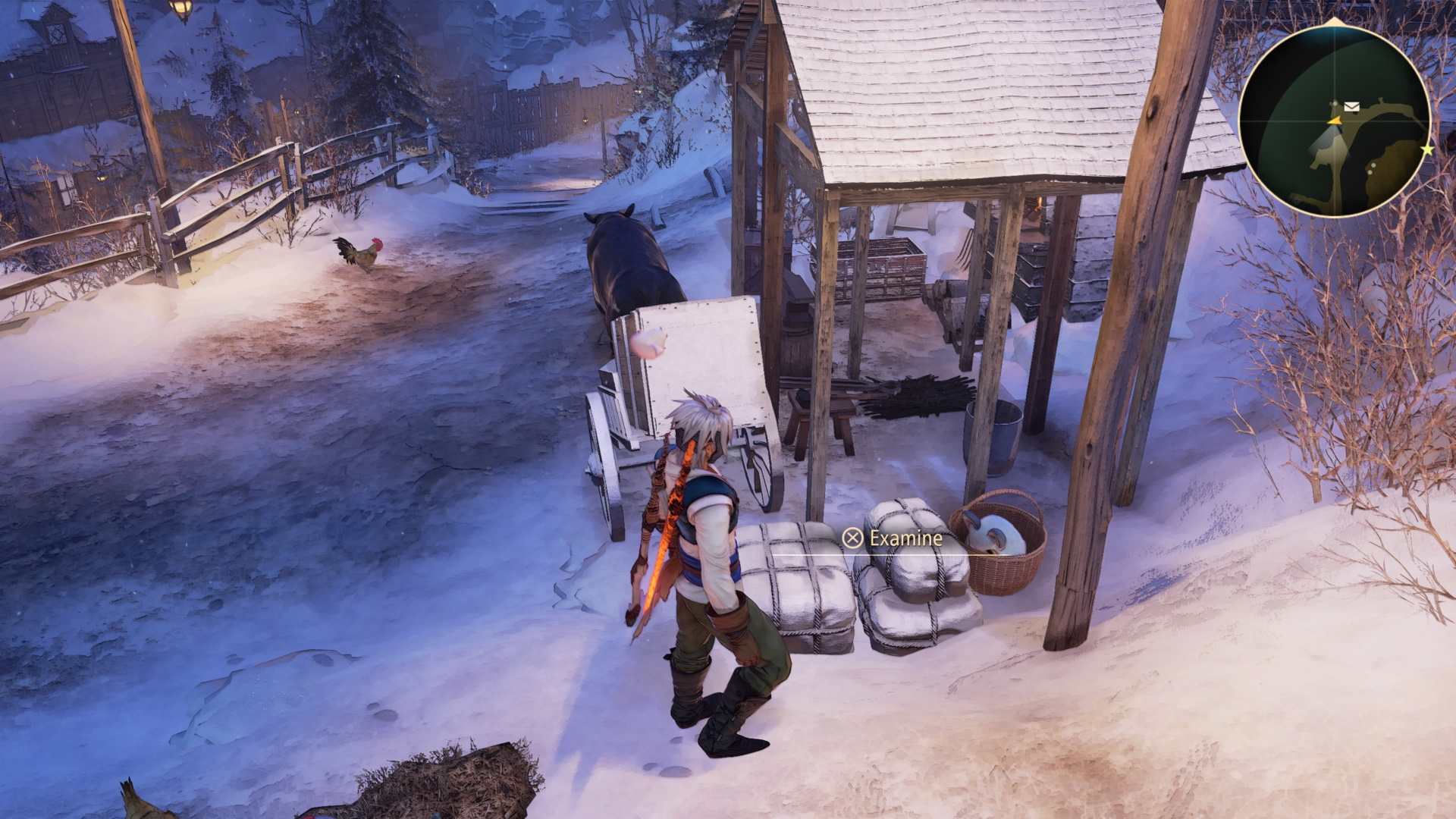 This one's lurking near Messia's quest giver. Look in the basket behind some parcels and a cart for the feathery skulker.
Nevira Snowplains Owls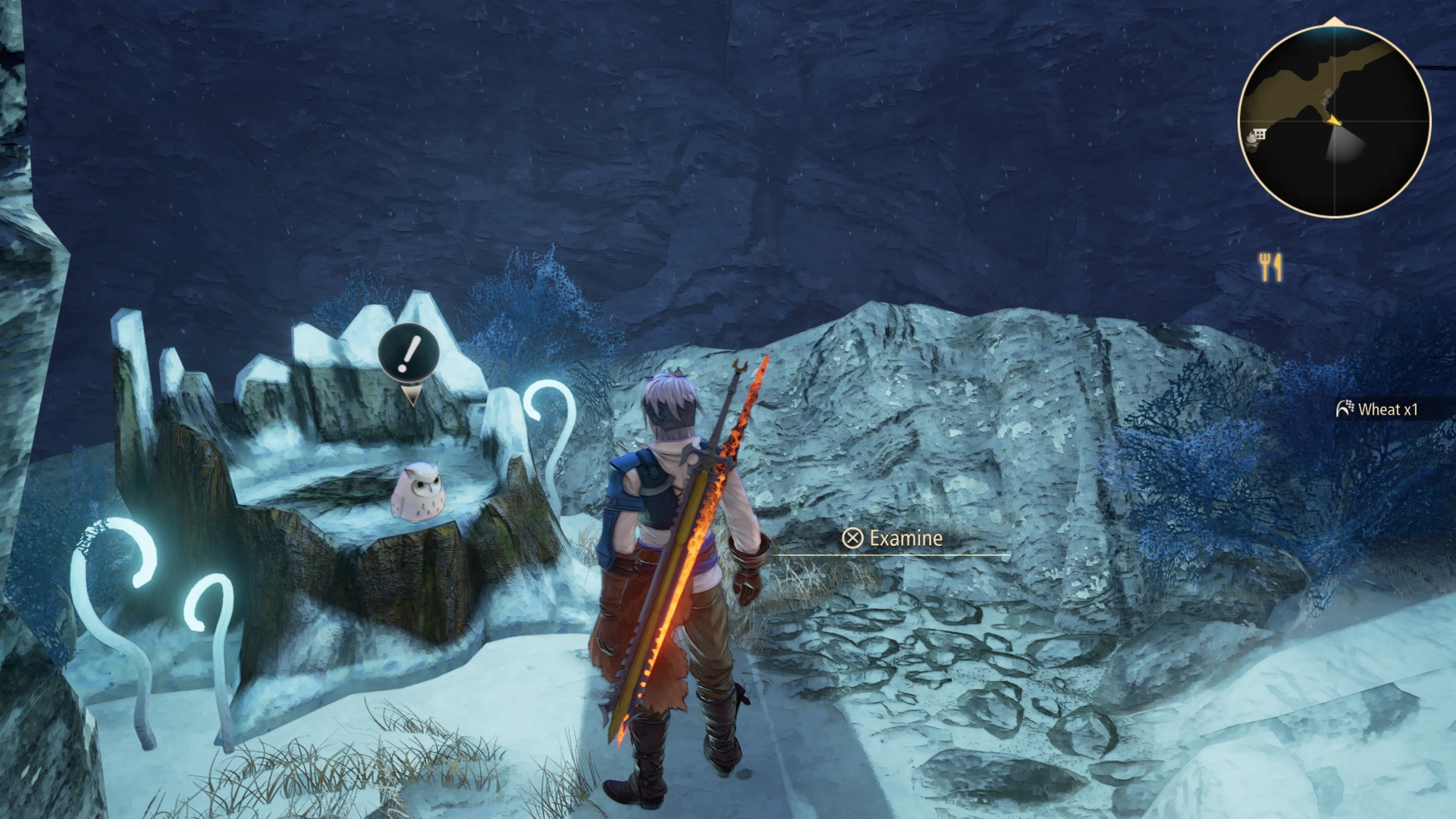 This one's right near the Nevira campsite, in the rocky alley to the right. It's more of a story quest than an optional owl, since finding it is what opens up the Owl Forest.
There's a second owl further in the plains.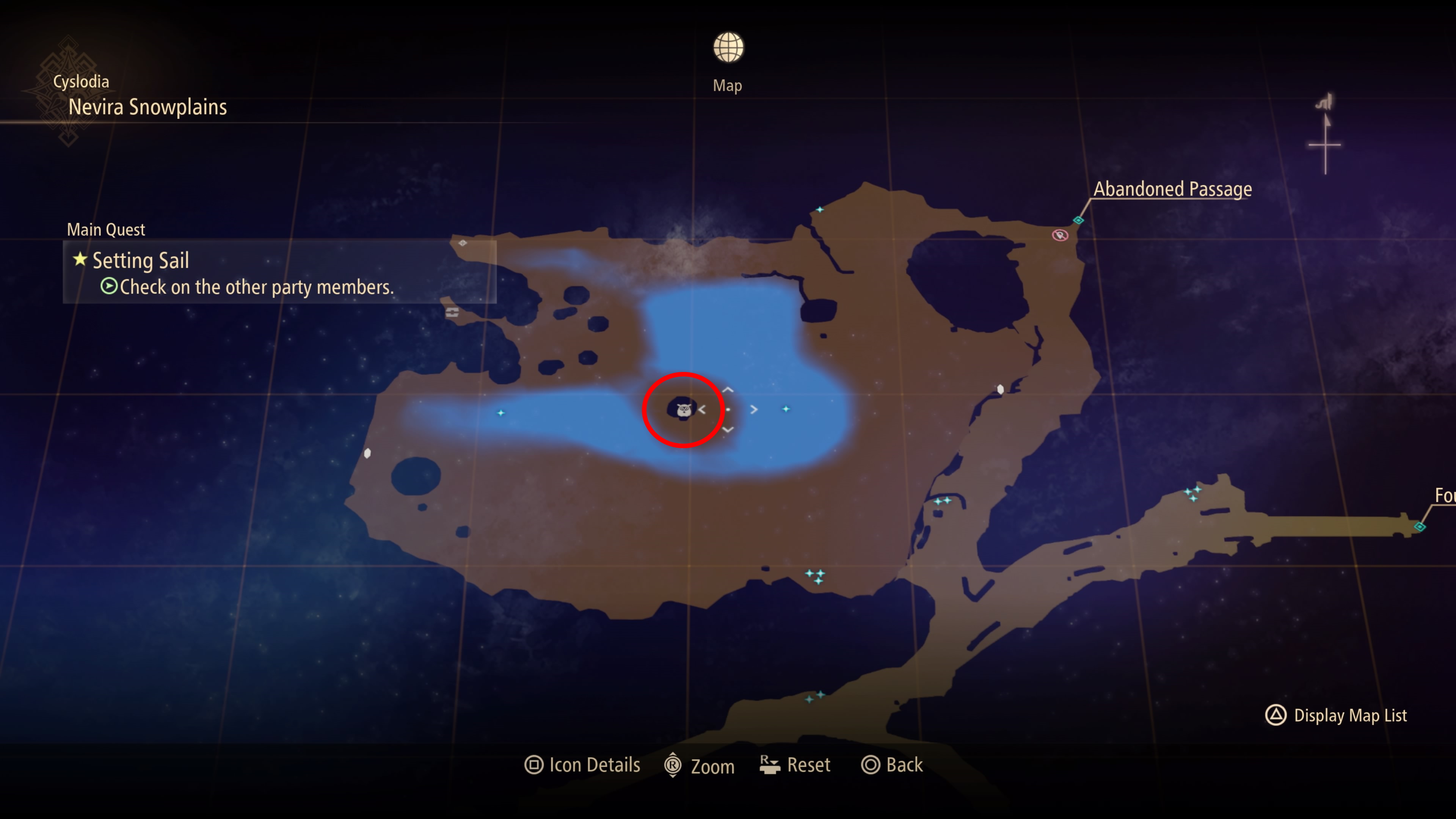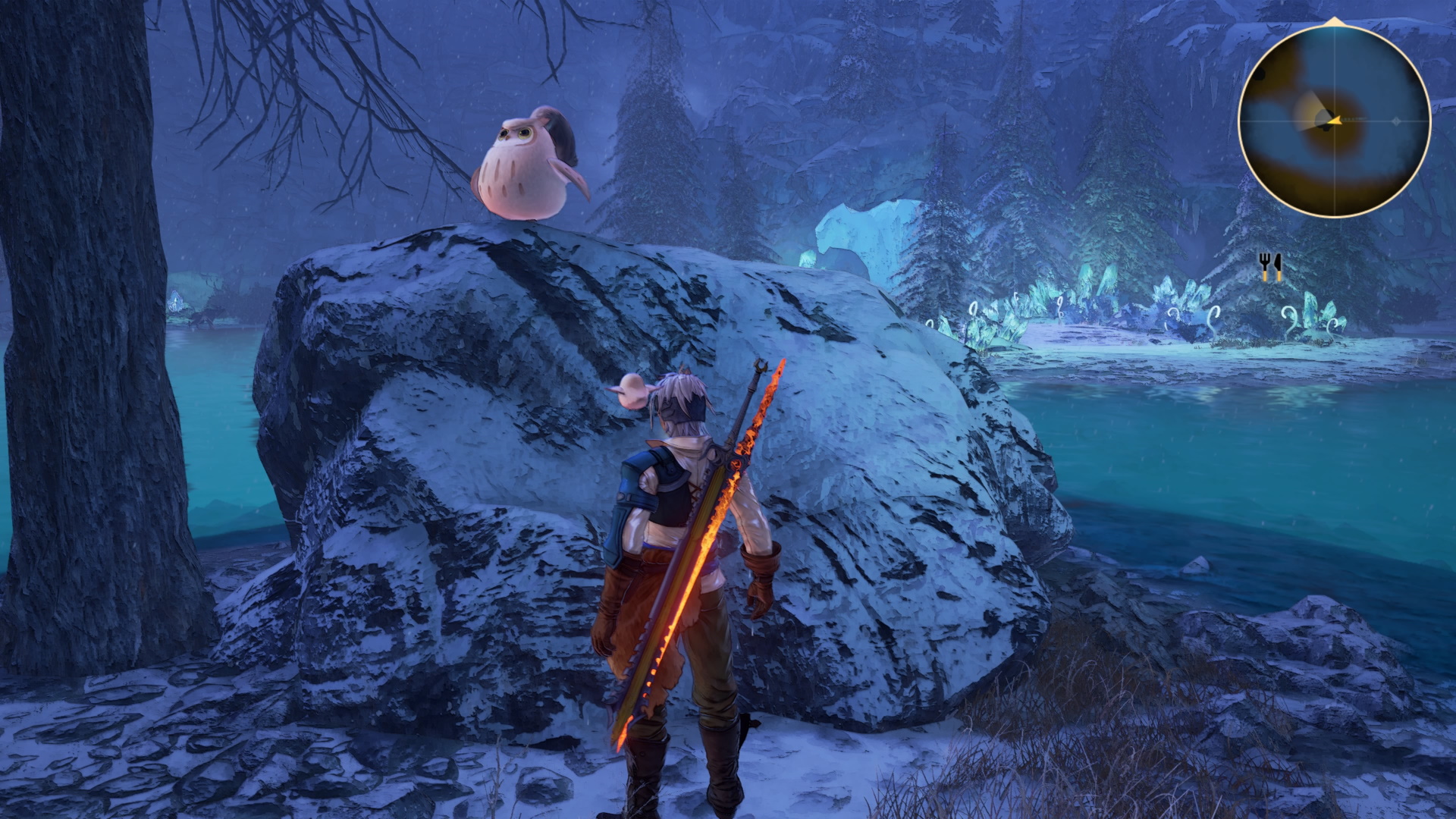 This one's seeking shelter on the small island across from the treasure chest. It's surrounded by zeugles, so make sure you either run fast or have the party ready for combat.
Cysloden Owl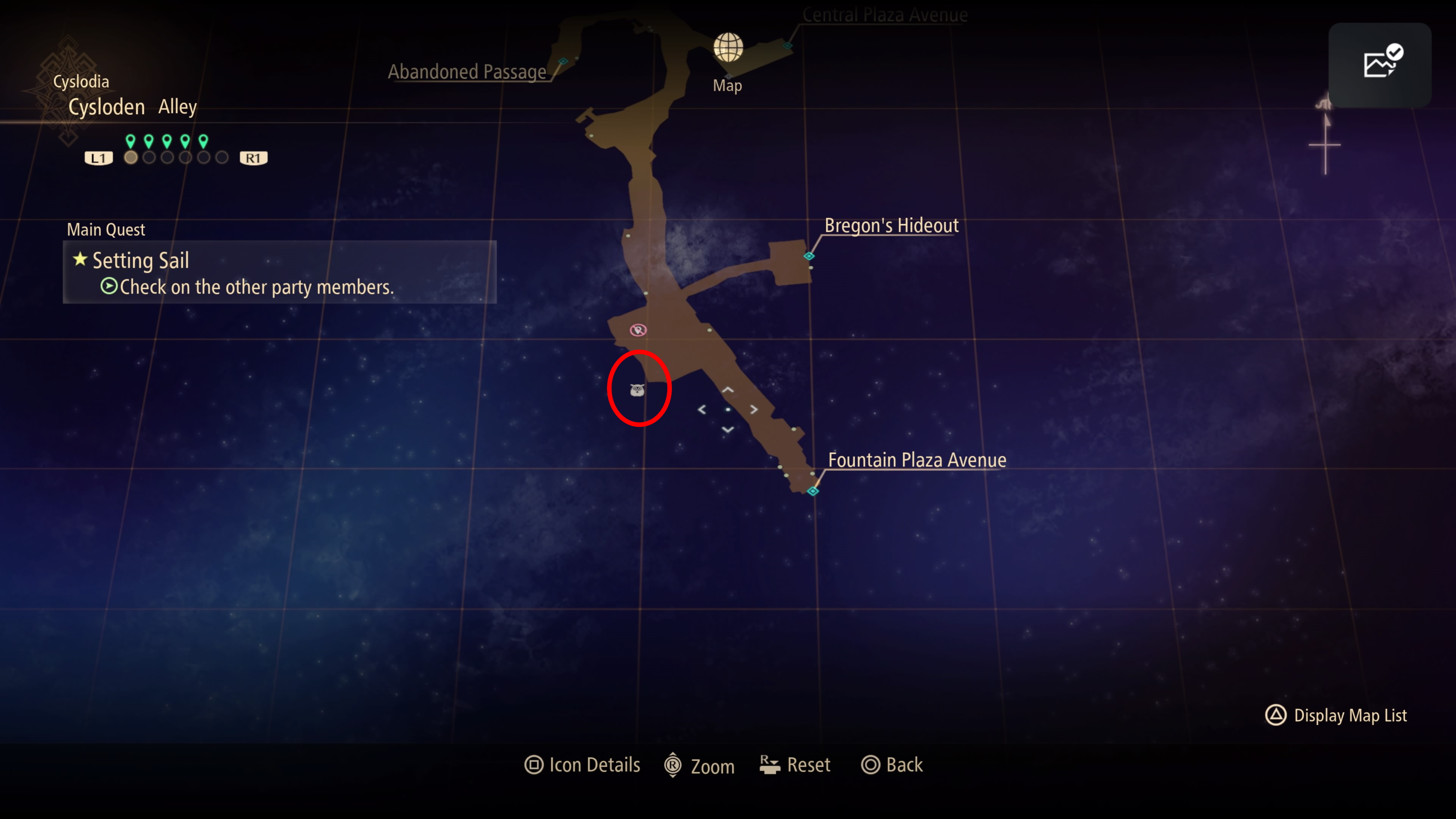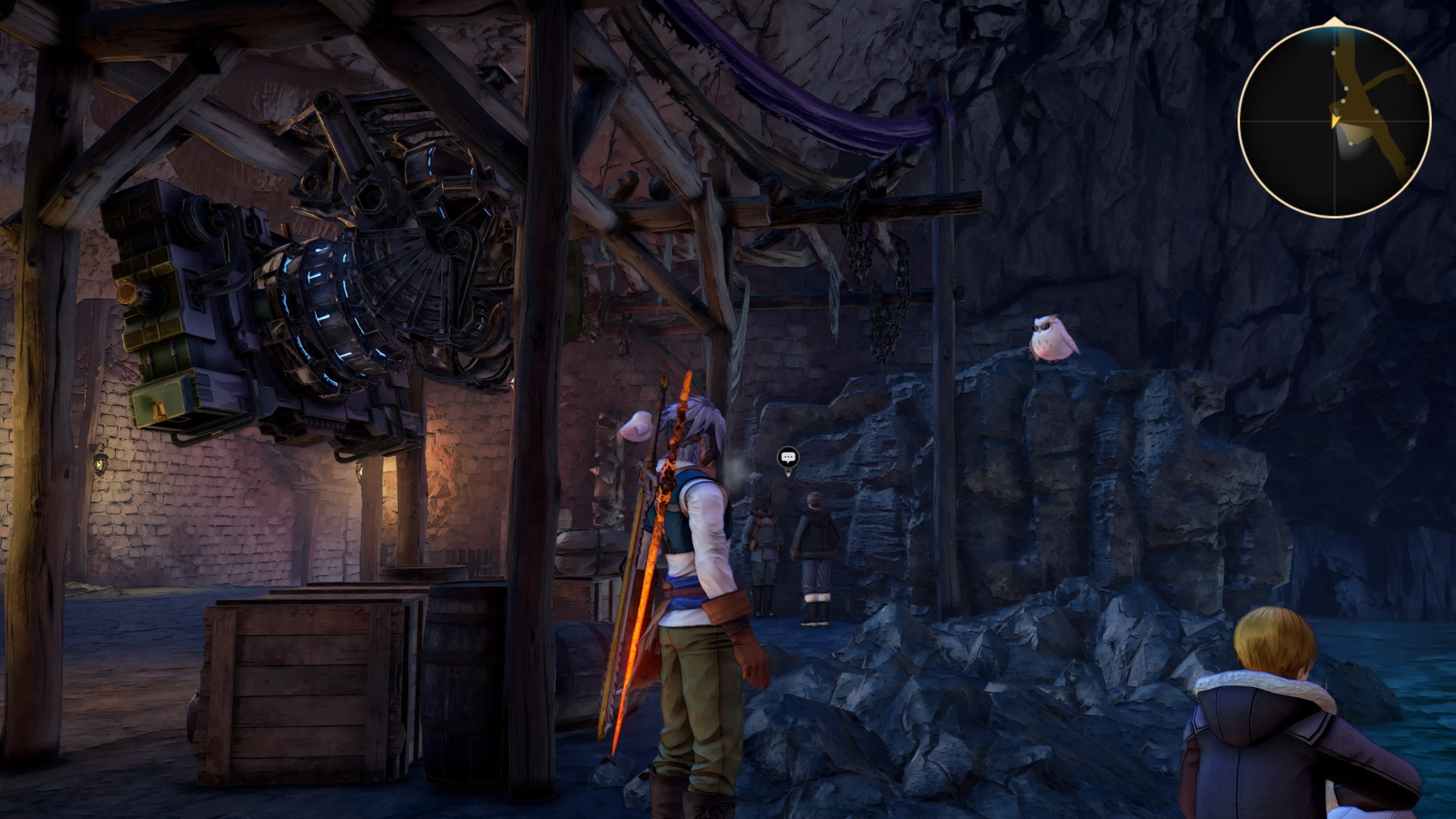 The alley marketplace is where you'll find Cysloden's bird. Check behind the stall, near the small lake.
Riville Prison Tower Owl
The only challenge about finding this one is actually making it to the room where it lives. It's on the far end of the second floor, past all the guards.
Frozen Valley Owl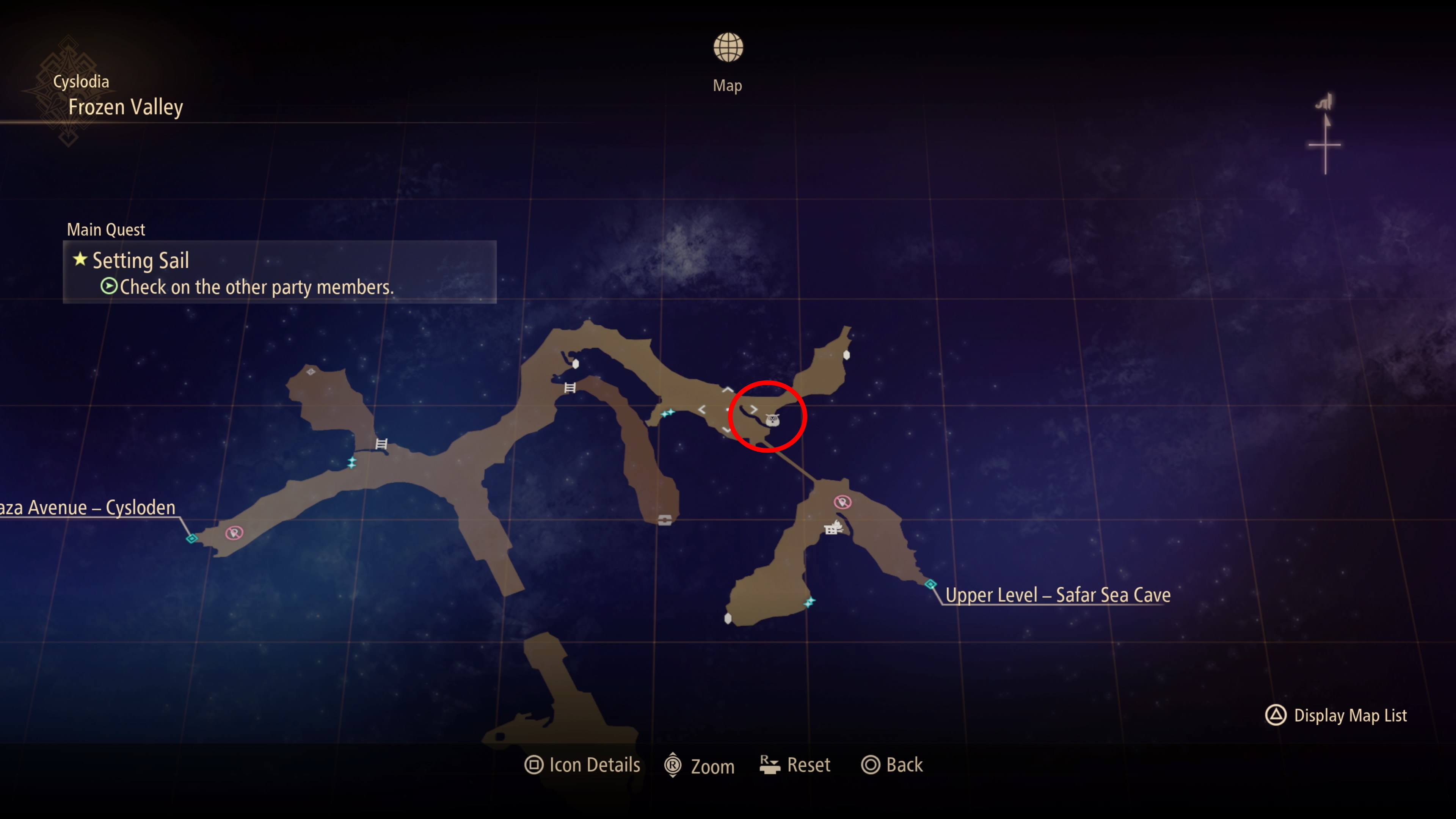 This one's also hard to miss. Right before the bridge near the campsite is both a recurring quest with a phony gourmand and the Frozen Valley owl. Make sure to start the quest too, since you'll get a handy recipe for your trouble.
Elde Menancia Owls
Traslida Highway Owl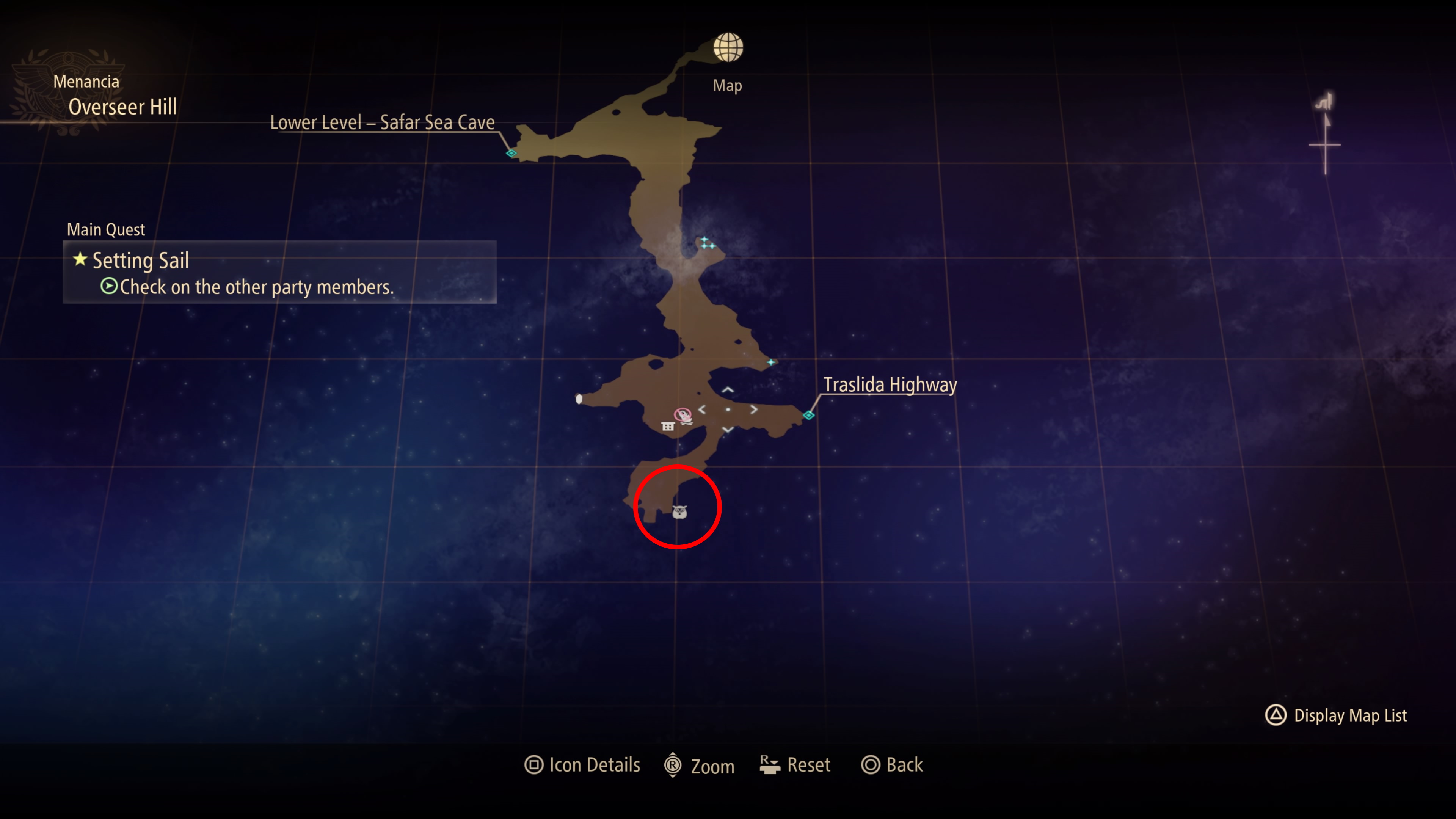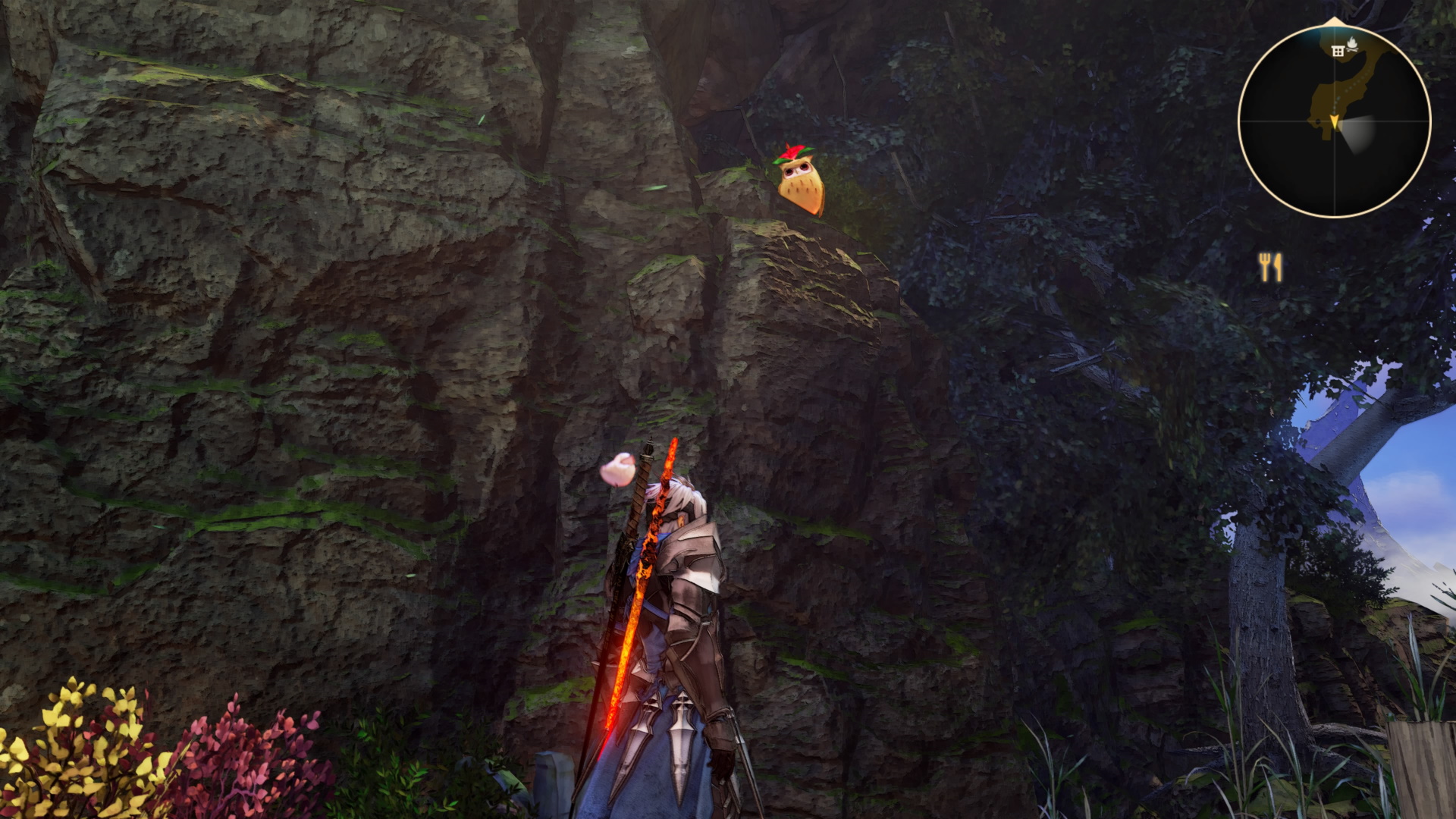 Explore a little ways ahead of the campsite instead of turning onto the Traslida road. Your hibiscus-wearing owl friend is at the end of the path.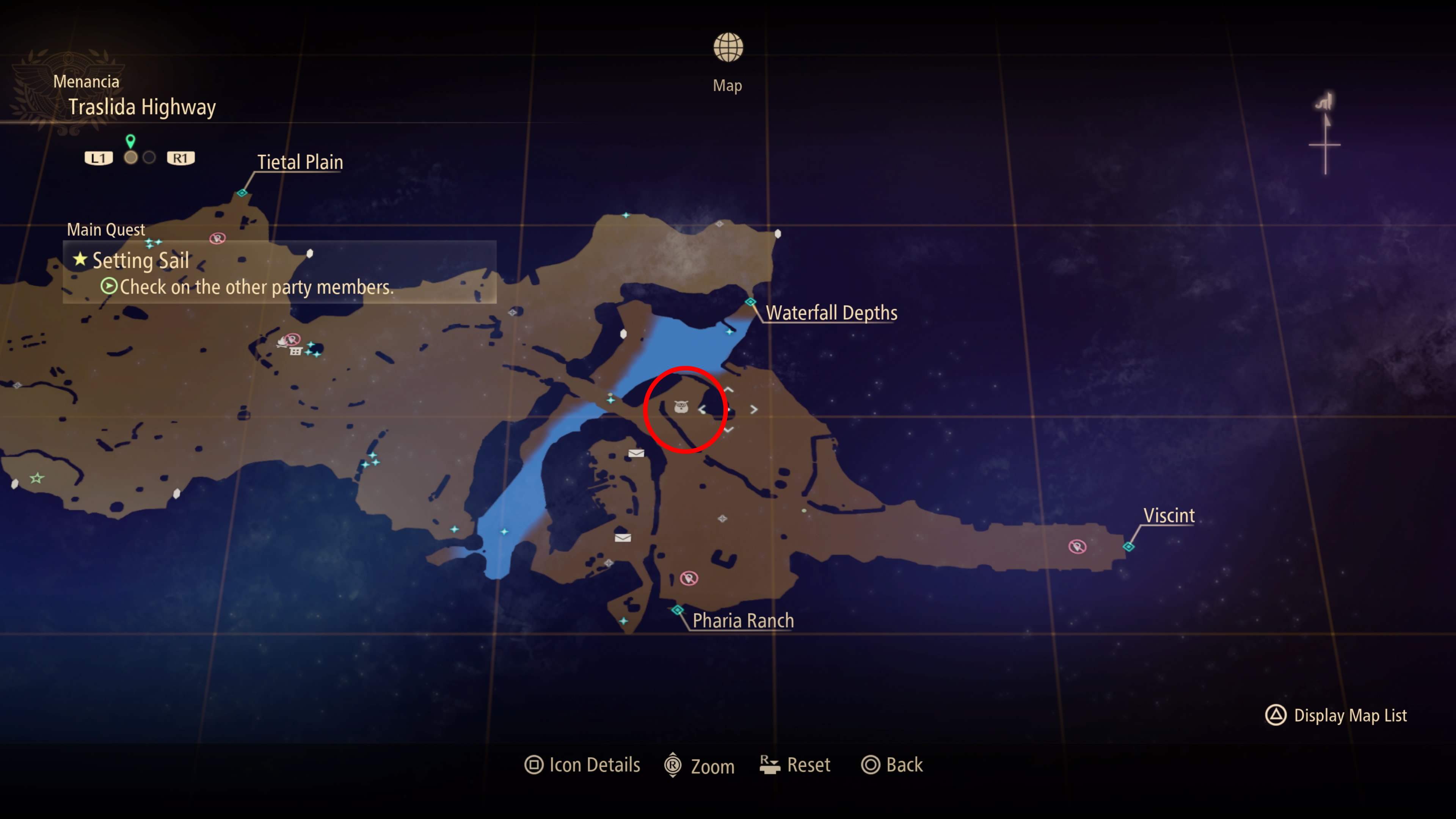 There's so much to explore on Traslida Highway that it's easy to miss this lil' fella. Head to the wheat fields near the Dahnan settlement when you're ready, and look down. It's blending in with the crops.
Tietal Plain Owl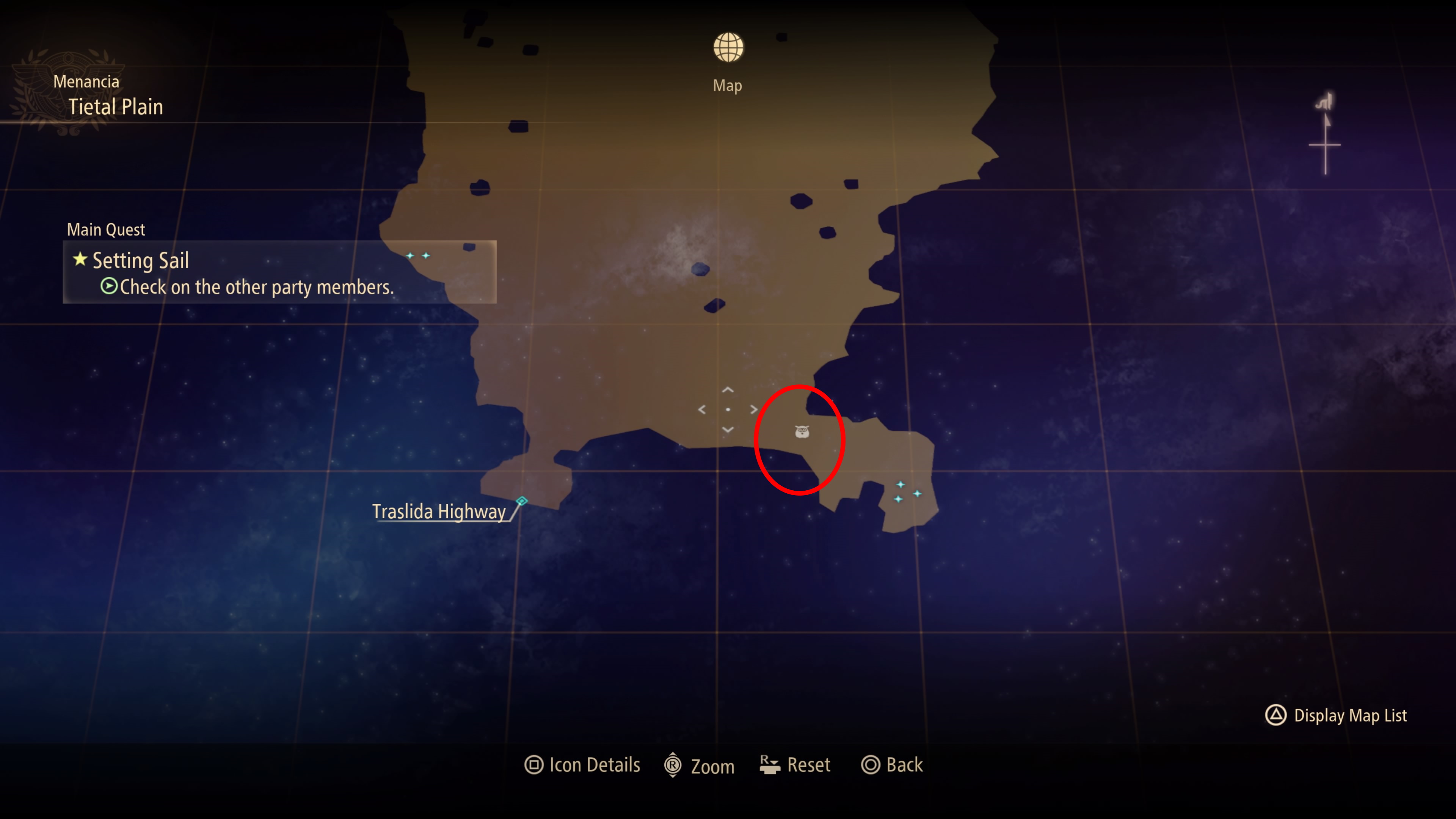 The Tietal Plain sits adjacent to Traslida Highway's campsite. You don't technically have to go here for a while yet, but you may as well find the bird while you're nearby.
Viscint Owl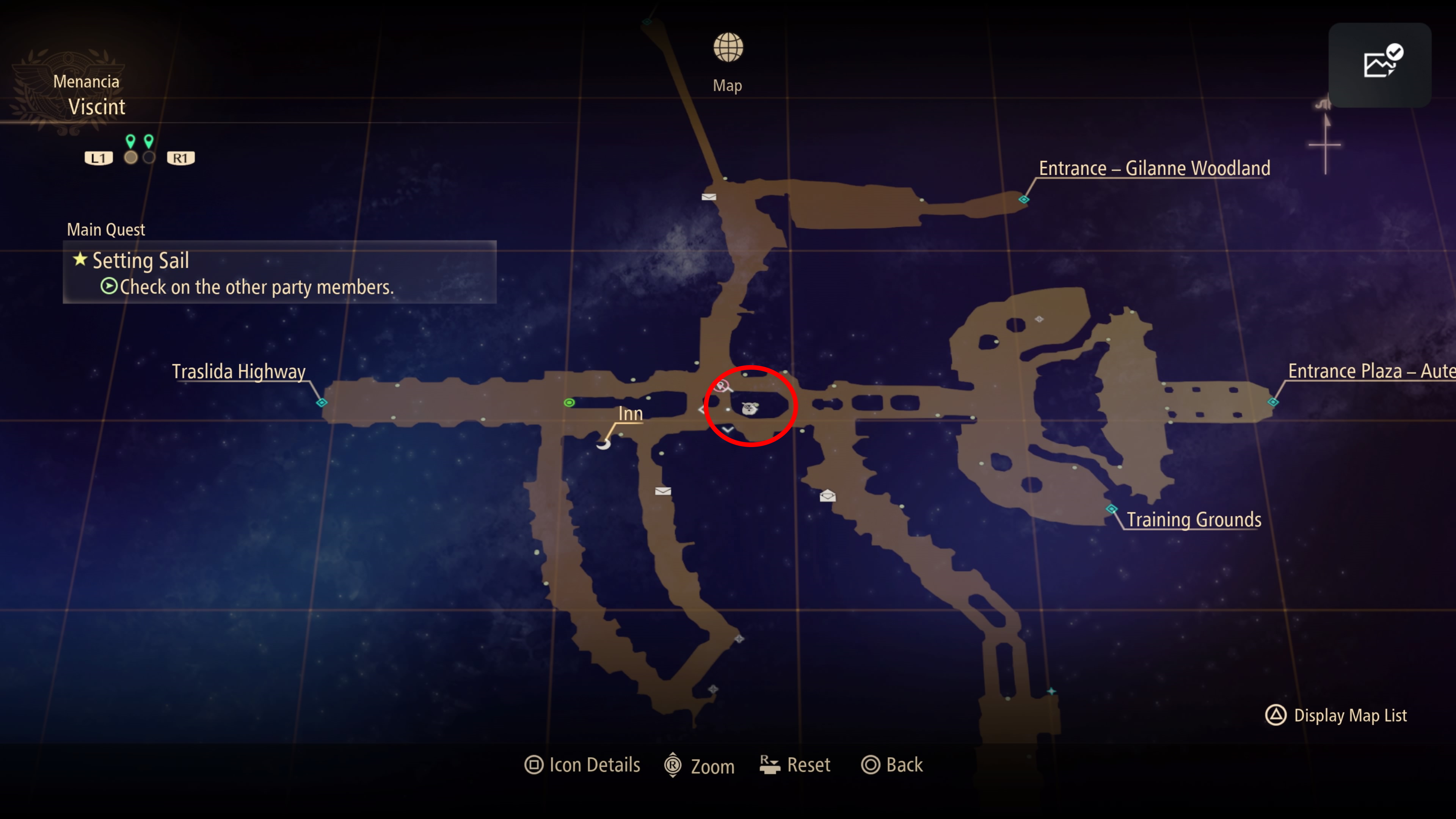 This one's a bit tough to find at first since it's hiding behind the stall counter.
Talka Pond Road Owl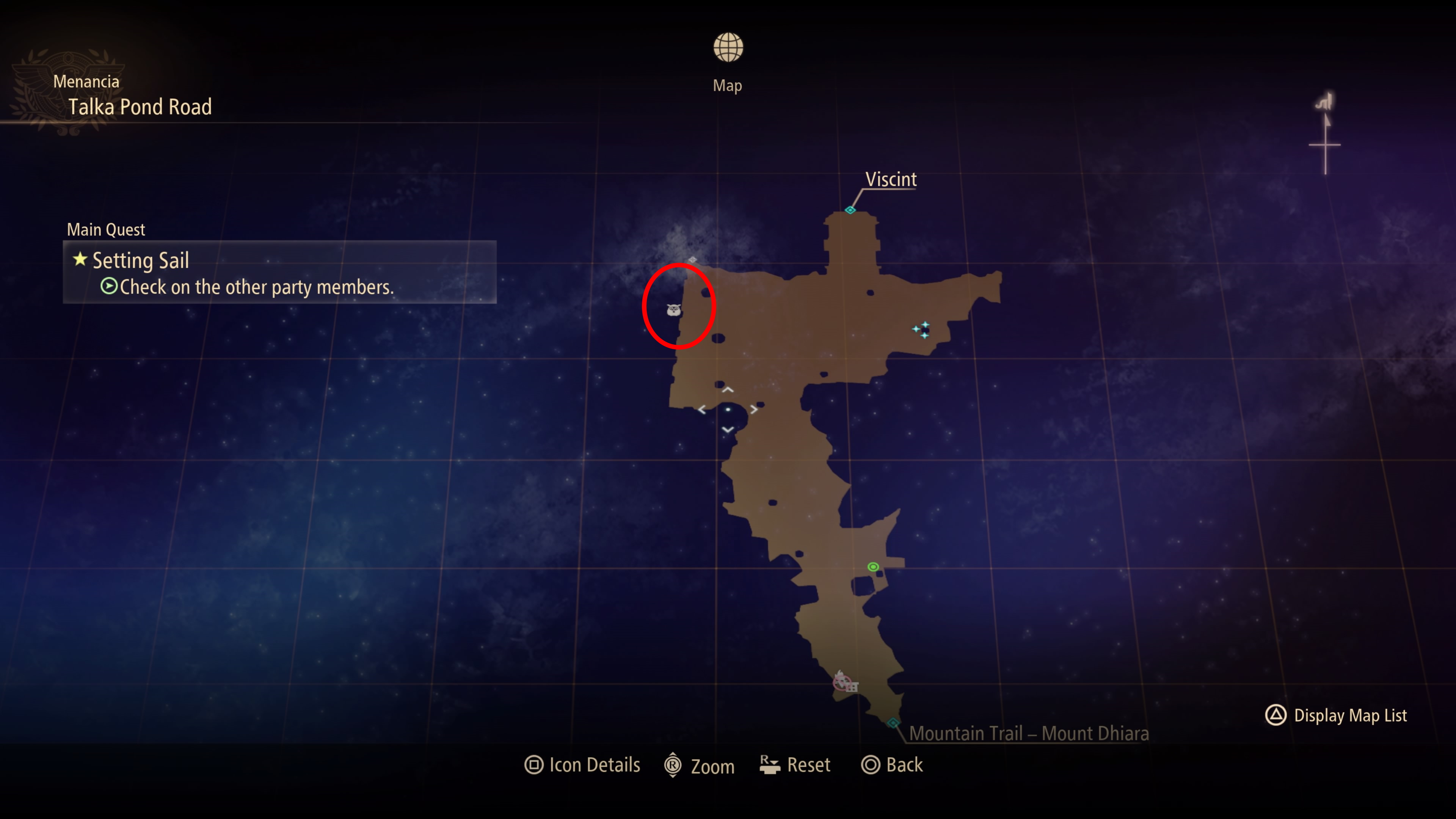 This one's easy. Just head right after leaving Viscint, and look up at the wall.
Mahag Saar Owls
Niez Owl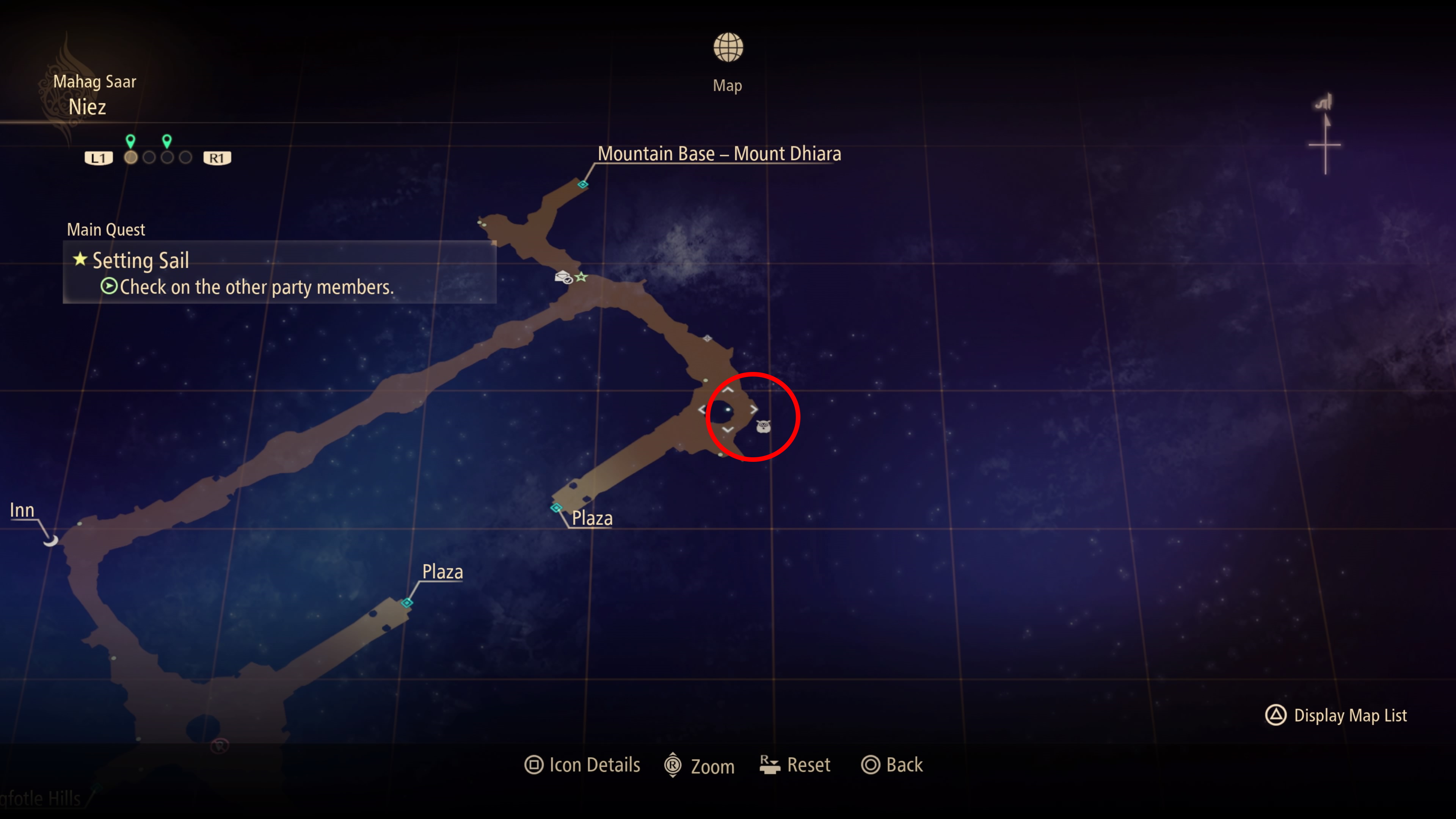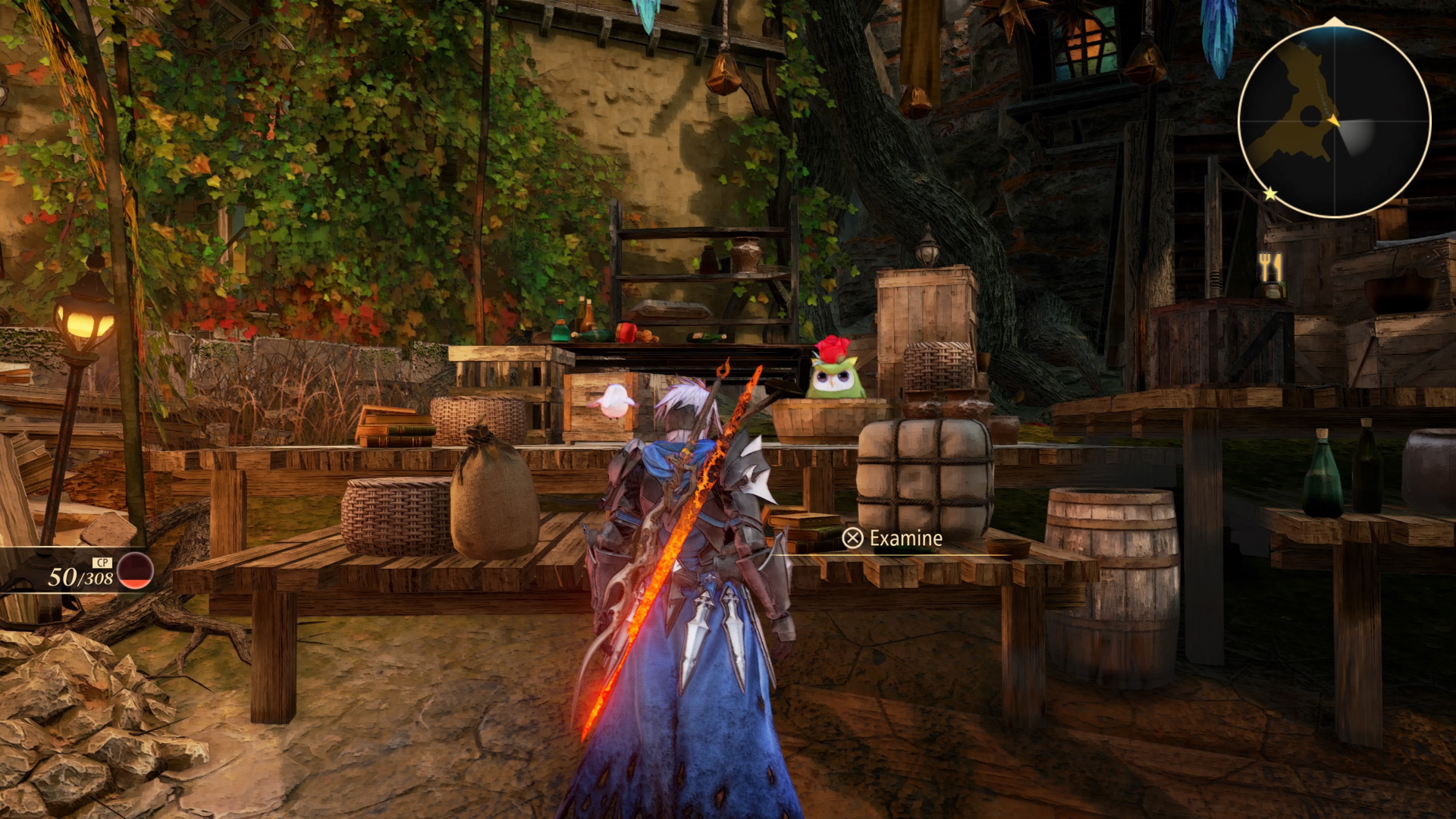 This one's just outside the plaza's northern entrance, though you'll need to get through some cutscenes before you're free to explore.
Aqfotle Hills Owl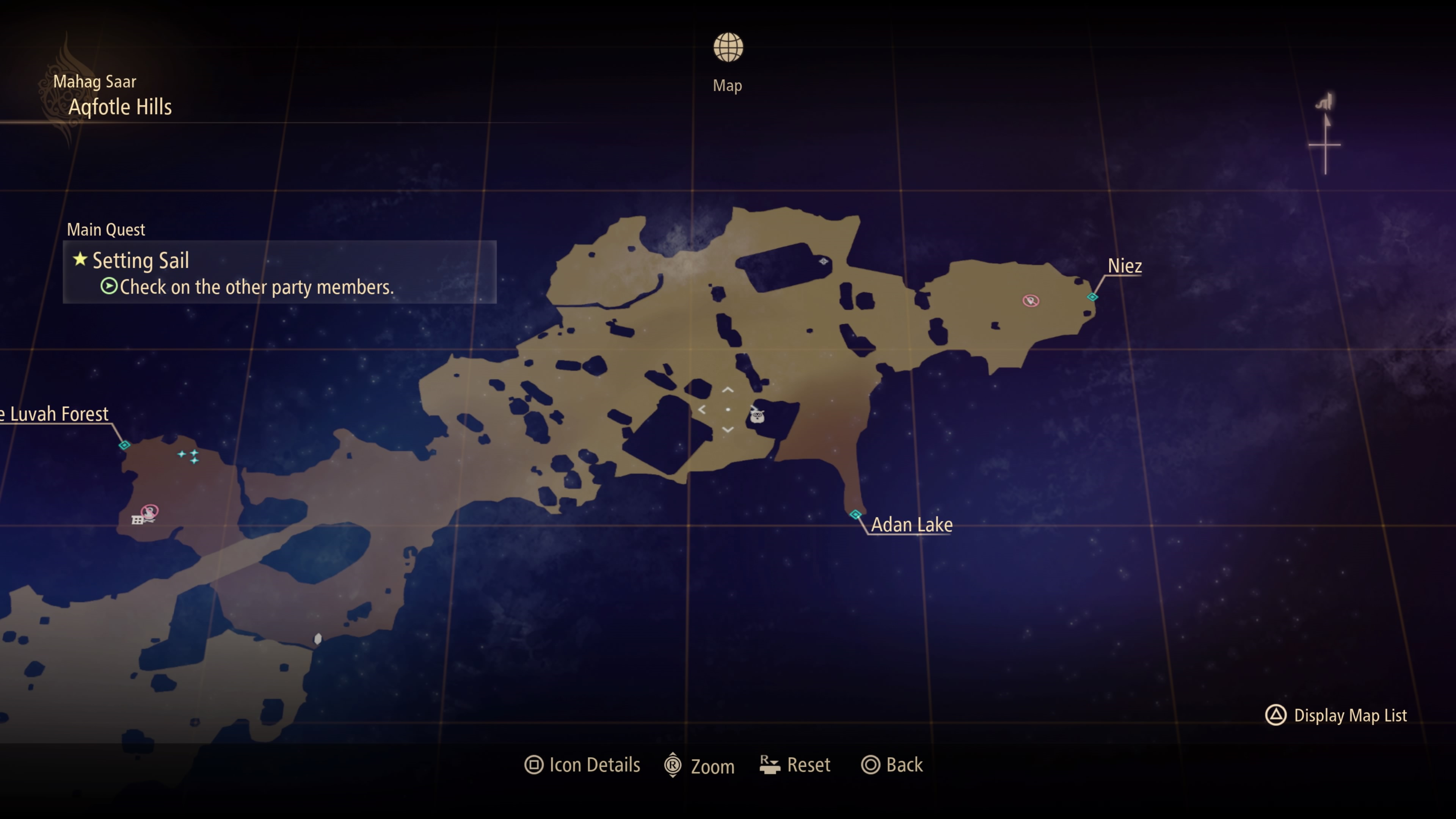 This one's pretty straightforward, though you might get jumped by some flying zeugles before you make it here.
Adan Lake Owl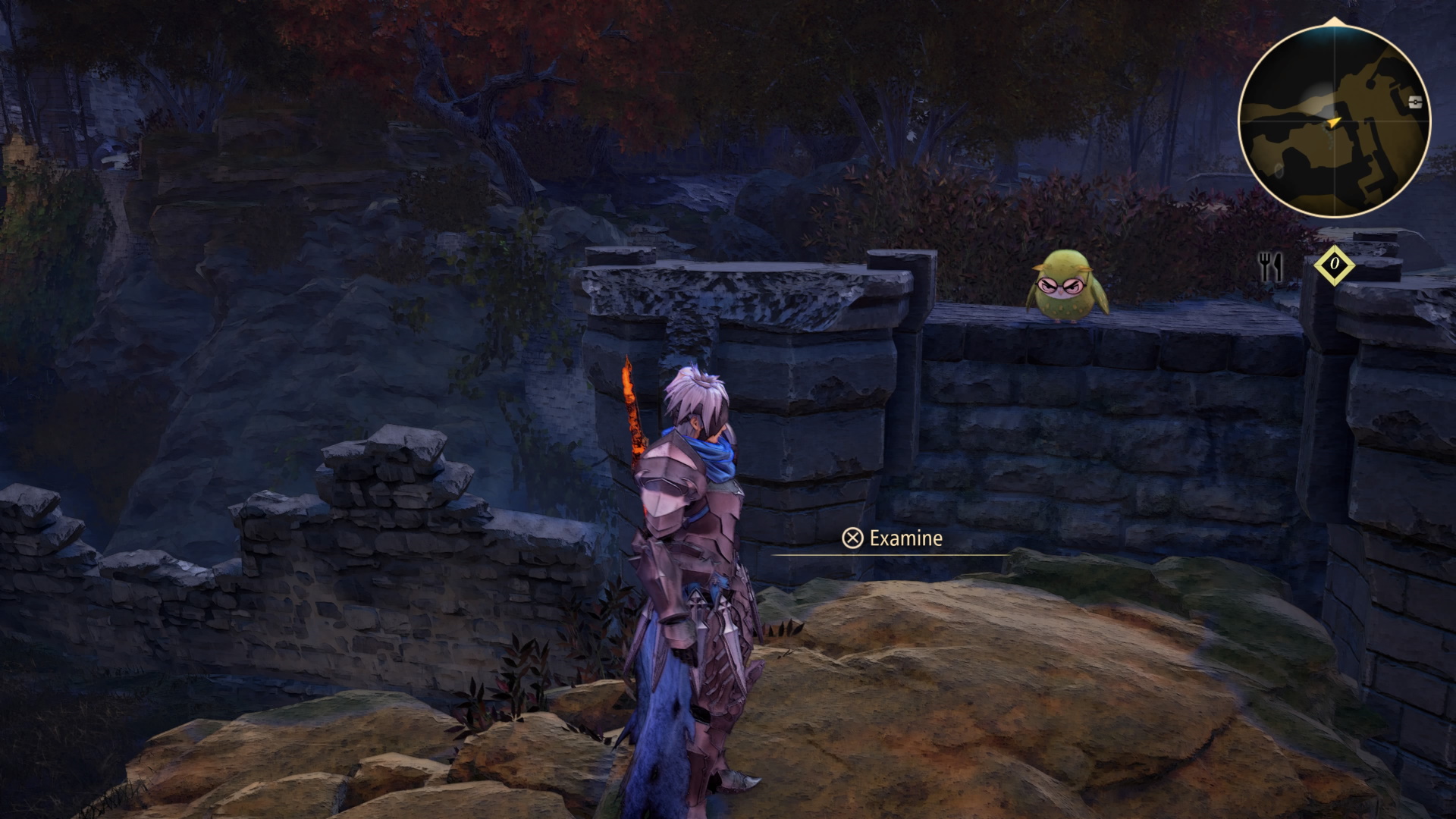 This one's a bit trickier to get to. You'll see and hear the owl first, under the archway to the right of the Lake area entrance. However, you'll have to go up the hill, turn left in front of the tower, and jump onto the roofs in front of you to get close enough to interact.
That's it for now on our Tales of Arise owl locations guide, but we're working on tracking down the rest of the feathery folk and will update with more soon. Meanwhile, check out our Tales of Arise review if you haven't already.
About the author