The Evil Within 2 has a load of optional collectables hidden throughout the game for all you completionists. Two of these collectables, a Mysterious Object and a File, can be found in the Tredwell Trucking area which you'll visit in Chapter 3 in order to further progress through the game's story.
If you want to get these collectables you'd better make sure you grab them while you're there because you won't get to return to Tredwell Trucking later on.
Read on to find out how to find Tredwell Trucking and where the collectables are located.
How to find Tredwell Trucking in The Evil Within 2
You have to go to Tredwell Trucking to advance the story at the end of Chapter 3, so an easy way of finding it is to just follow Lily when you're at that point in the game. To locate Tredwell Trucking beforehand, however, head west along the main road from your safe house and then head north once you reach the intersection. Tredwell Trucking will be on your right, recognizable by its fenced-off yard.
You can grab the Mysterious Object collectible while you're there, but to get the File collectible, you'll need to wait until Lily leads you there to close out Chapter 3. Now that you know where it is, it might be worthwhile scouting the area for the safest way to sneak in as it will be infested with The Lost.
Tredwell Trucking Mysterious Object — Mysterious Machine Location
The Mysterious Machine collectible can be found in one of the trucks in the Tredwell Trucking yard. Specifically, the truck parked in the tall grass near the garage door. Head to the back of the truck to open the door and head all the way to the front to find this Mysterious Object behind a crate.
Tredwell Trucking File – Report #00654: Core Displacement Location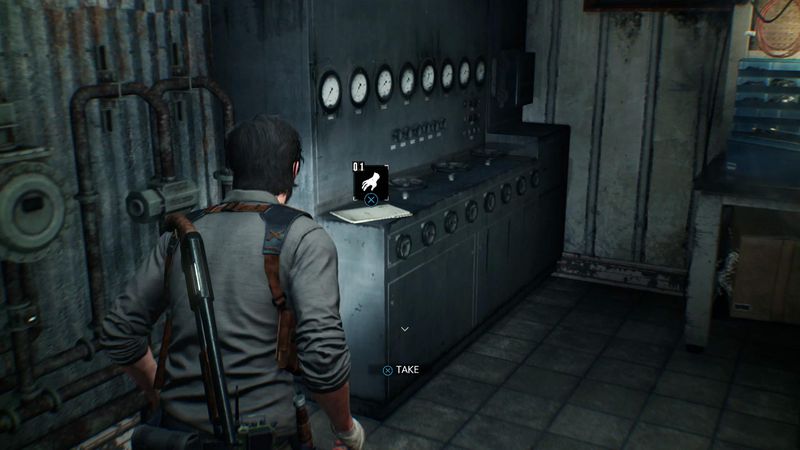 This collectible File can be found on a counter in the Power Control room (the one with the workbench) on the second floor of Tredwell Trucking. You gain access to this room when you follow Lily to finish Chapter 3, so this collectible can only be grabbed at this point in the game as you cannot come back later.
—
That wraps up this The Evil Within 2 guide for finding what's inside Tredwell Trucking. For more on this game, take a look at some of our other The Evil Within 2 Guides:
About the author