While it's definitely possible to get attached to Sims you spend so much time dressing up and completing event with, after a while you may grow bored of seeing the Sims day after day. Well luckily that's why they put the ability for your sims to retire in this game. Retiring is a way to "level up" your account by getting Heirlooms while also making room for you create more Sims. This makes for an interesting game play loop that ensures there are always incentives to keep you engaged.
How to Retire in The Sims Mobile
So how exactly do you retire? First things first, you have to be level 16 in order to unlock this feature. After that, you simply just play the game. Your character naturally ages over time from completing events, participating in hobbies, and going to work. So if you want to retire your Sims sooner, just make sure your Sims are always at work or in some type of event. Eventually, your Sim will let you know that they are ready to retire.
Note that you don't have to retire your Sims if you don't want to. You can choose to do so later.
If you chose the option Not Right Now, you can then retire your Sim at any time by clicking this icon in the lower left corner next to your Sim's face.

Then pressing the traits button on the following screen.

After that you will see the option to retire your Sim next to your traits.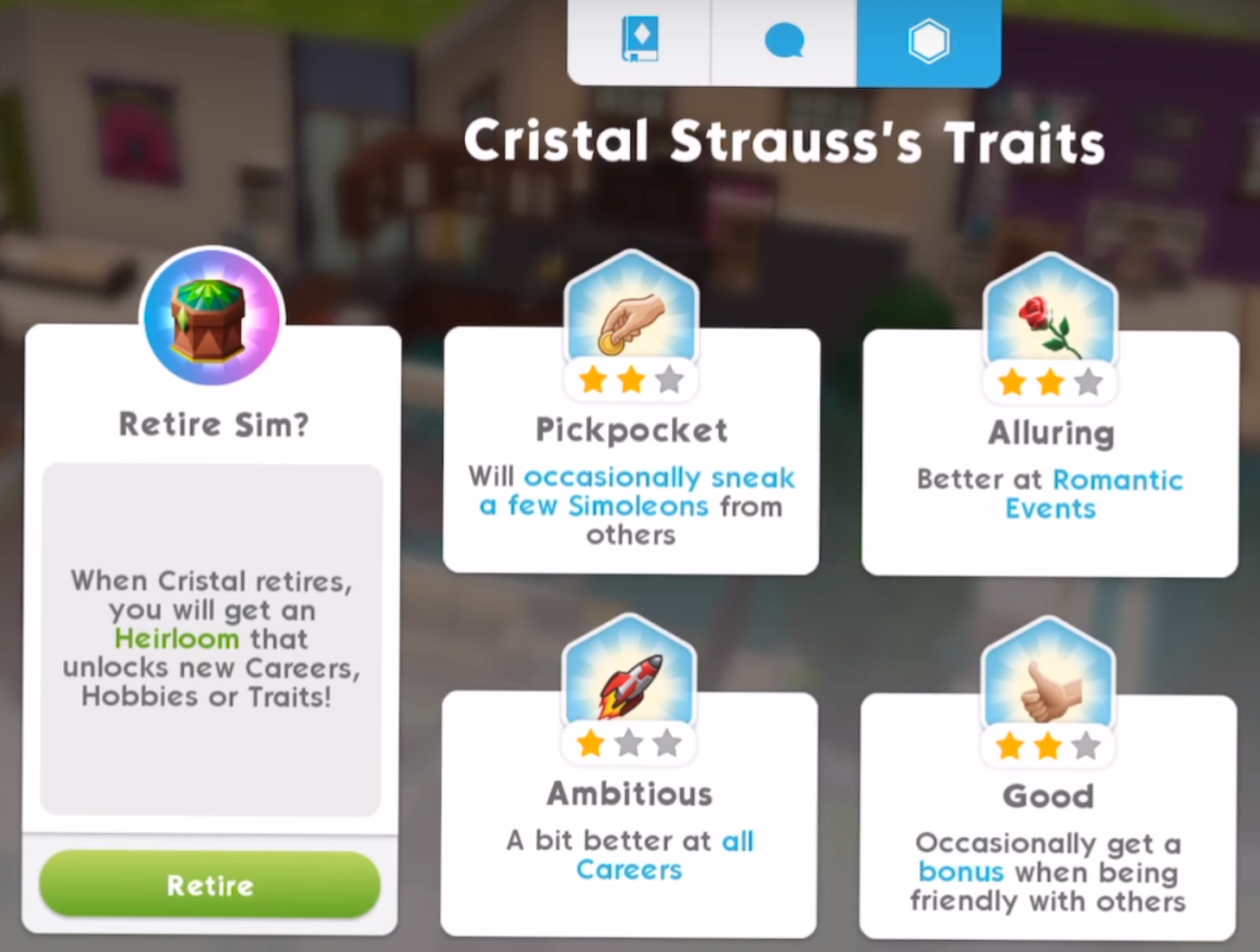 So now that you know how to retire your Sims, your next question might be why you should even consider doing that.
Getting Heirlooms in The Sims Mobile
Once your Sims retires, they give you something called Heirlooms. You might have already seen Heirlooms in the shop, but since you get very little Heirloom Tickets, you probably haven't gotten one yet.
That is unless you want to shell out some real money for them.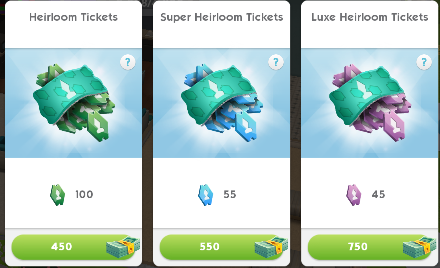 Heirlooms allow your next generation of Sims to gain access to new and leveled up traits. Other than your Lifestyle Score, this is the one other method to "level up" your account.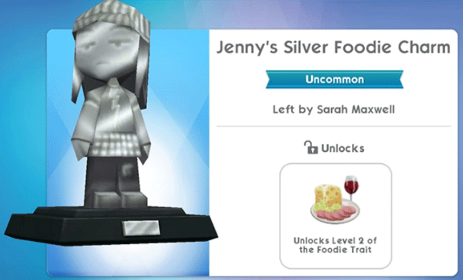 And if you end up getting duplicates, you can sell them for Heirloom tickets, which of course allow you to buy new Heirlooms from the shop.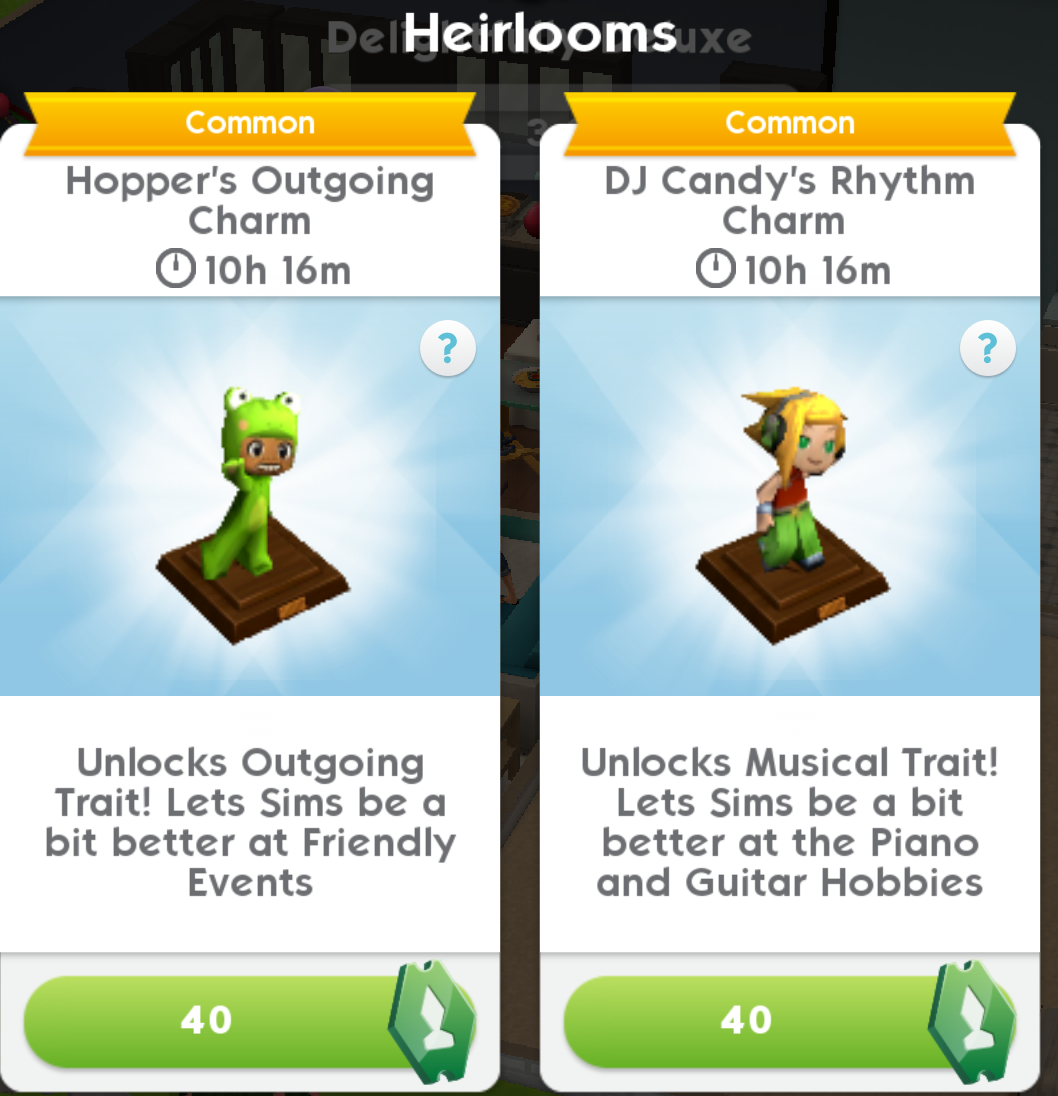 In case you're scared that retiring your Sims will mean they're gone forever, don't worry. Your Sims will still be around, they just won't be playable. However, they are useful for your future generations of Sims. These retired Sims will occasionally prompt you with a mentor event. These events are opportunities for you current Sims to gain career or hobby EXP.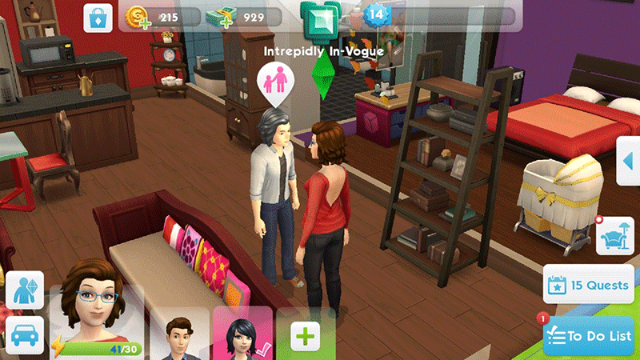 That's it. To summarize, your Sims will naturally age as you play. At point they will want to retire. Upon retirement, you will be gifted with a Heirloom that will make you future generation of Sims better!
Check out our other The Sims Mobile guides:
About the author