Customize Your Trainer in Pokemon X and Y
Now you can change the style of your trainer in Pokemon X and Y!
For the first time, you will be able to customize your character in a Pokémon game! In Pokémon X and Y, you will be able to change the look of your trainer.

How it's done
In the beginning, it's simple: you just choose which gender you want to play, then you will be able to choose between three templates for each gender. They have three different hair, eye and skin colors for you to choose from.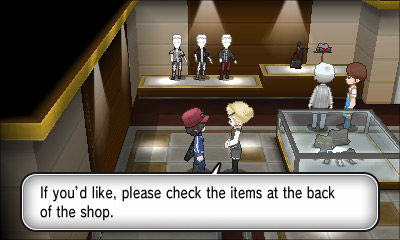 Later on, when you are roaming around the Kalos region, you will see boutiques and salons in each town. All you have to do is stop at the boutique to change your clothes, hat, shoes and accessories. If you feel the need to change your hair, just stop by a salon. They have preset styles you can choose from if you don't feel like making your own.

Remember when you change your outfit or hair the icon on your PSS and the Pokémon Global Link will change as well.
Published Oct. 11th 2013