Lightning Returns: FF13 Demo Now Available on PS3 and Xbox 360
Get an early look at the return of Final Fantasy's most striking heroine.
Ahead of the third installment of the Final Fantasy XIII (FF13), Square Enix have released a demo on both PlayStation Network and Xbox Live for the PlayStation 3 (PS3) and Xbox 360 respectively.
The demo of Lightning Returns: FF13 will allow players to have full control of Lightning and her old companion Snow as they travel through Yusnaan Palace. This will give fans a chance to experience Lightning's customisation, but also the entirely new battle system being introduced in this title.
PS3 Perks and Unlockables For All
Players who download the Lightning Returns: FF13 demo on the PS3 will receive the Utsusemi Garb DLC automatically when the full game releases, which includes a Heavenly Fan weapon and Kaminari shield. Whilst this DLC will be available to purchase separately later in the year for players who did not download the demo, this provides a nice little incentive to have a bit of an early peek into the new lease of life Square Enix will be giving Lightning.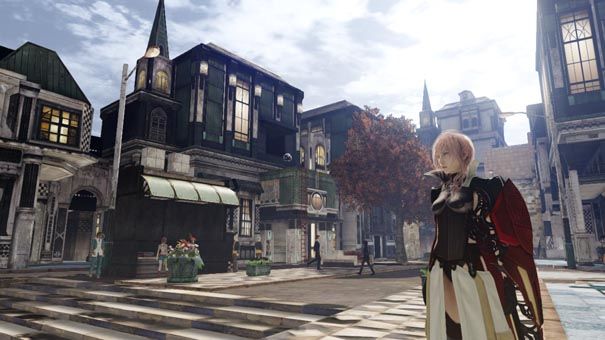 Whilst it does seem a little unfair to leave Xbox FF13 fans without this instant access to this content, it's not surprising given Square Enix's long relationship with Sony. But it seems odd that there is little appreciation for players who have embraced the series' continuation on Microsoft's system.
However, Xbox players will still be eligible for other perks, namely the Siegfried outfit which players can get (and unlock upon full purchase of the game) by activating the Outerworld services and submitting their scores for the boss battle against Zaltys.
So discover a new world and rediscover one of Final Fantasy's most memorable heroines, and here's hoping the demo will live up to the hype.
Lightning Returns: FF13 demo is available to download now via PlayStation Network and Xbox Live. The game releases on February 11th 2014. For more information about Lightning Returns: FF13, visit www.lightningreturns.com.
Published Jan. 21st 2014