Deadly Premonition: The Weak Release
The release date was April 30th, I saw it in the coffee, Zach!
For any fan of Deadly Premonition, you most likely have been holding your breath and squealing like a little girl since you heard about the Director's Cut. If not, I am not ashamed to admit I did. This was a huge thing since I loved that game more so then I most likely should have.
The first time I heard about this game was not through Giantbomb or Destructoid but actually through a well known image board. I wish I had only saved the original quote that sold me on the game concept but it went something like:
It's like a free roam game with a heavy Twin Peaks small town vibe where you play an FBI agent with Split Personalities or something that is investigating a homicide. You can change the suits you wear and you can GROW A F*CKING BEARD IN REAL TIME!

-Some Dude on the Internet
Twin Peaks and beard growing skills? I was sold.
But why the sudden disappointment on my end about today's supposed release of the Director's Cut? The fact that it apparently never had a solid release date.
My disappointment is absolutely crippling.
I have spent the better half of my morning calling all around to Gamestops, Bestbuys and looking online for release dates of the game to get only answers from Gamestop.
As an employee told me, most Gamestop locations are only receiving one copy because nobody is really ordering or demanding this game. Even the biggest Gamestop stores will only receive one or two copies. This means tomorrow (Wednesday, May 1st) or the next day I need to call and see if they even got the single copy in and pray there are no other feverish fans beating me to the punch on getting it!
The frustration I am feeling is overwhelming.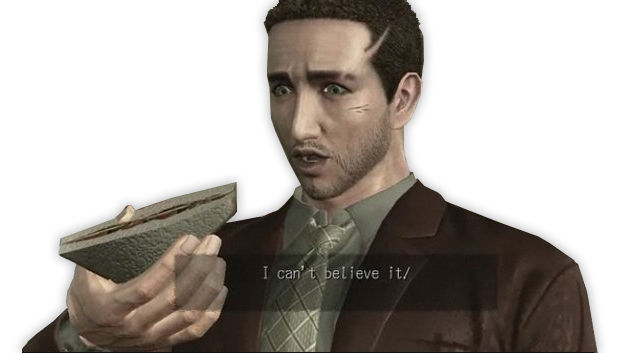 Beard in mind this is just in my immediate area. This easily could be different in your town so you should call around and see if maybe even some of your mom and pop game stores might have a copy laying around. I wonder if a Play N' Trade is nearby...
Published Apr. 30th 2013