Alienware Displays New Steam Machine
Alienware is making a Steam Machine that will drive us gamers crazy. But when can we get our hands on it?
As if we weren't excited enough with the thought of the Steam Machine; Alienware has taken it upon themselves to display exactly what we have to look forward to in late 2014 if all goes as planned.
Details, Details, Details!
Although things can be a bit foggy going into seeing a new system, Valve and Alienware have done their best to make this transition as easy as possible. The Steam Machine is set to be 8 inches by 8 inches, and roughly 3 inches in height. Don't let this fool you - the system will pack a punch full of amazing games. At the moment it's really unknown what kind of processor and CPU this system will have, but with Alienware's reputation, we can expect greatness.

On the technical side, the Alienware Steam Machine will have two 2.0 USB ports and an HDMI output and input method in the back of the system. This will excite many gamers as more details are exposed, revealing a revolutionizing console to challenge next-gen. Price range is still unknown, but Alienware states that they will be in the competition with Sony and Microsoft when it comes to hitting your wallet.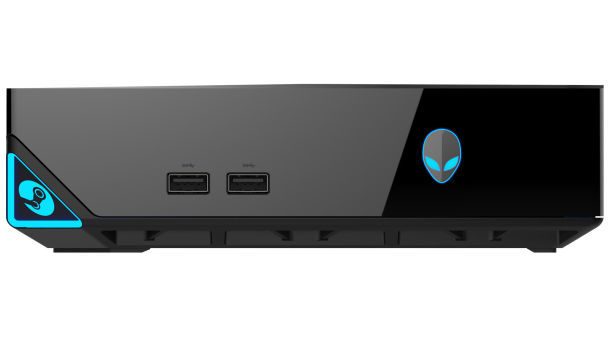 So what does this mean for us gamers?
We'll be hearing more details as Valve and Alienware start giving snippets of their amazing work to the public, and getting a hype they've never seen before.
Published Jan. 7th 2014