New Nintendo 3DS XL Designs Show Love For Smash Bros, Persona, and NES
Three new Nintendo 3DS XL designs will be released over the next couple of months.
Nintendo announced yesterday that it will be releasing three new designs for the 3DS XL. Each new design will be released at different times over the next couple of months.
Buckle up, it's time for a Showcase Showdown.
Super Smash Bros. 3DS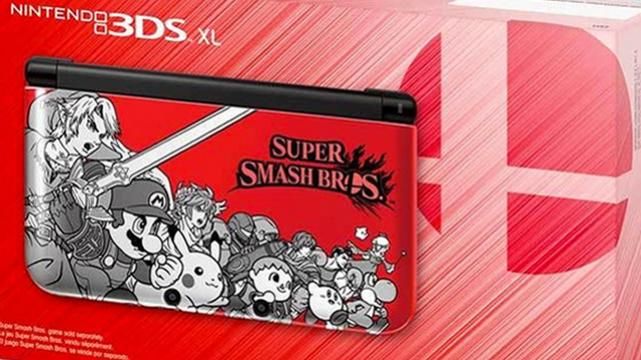 First up in our showcase is the Super Smash Bros. Edition Nintendo 3DS XL! This hot little number will be coming out in both fiery red and icy blue. This system will come out on Sept. 19th for the actual retail price of $199.99 dollars. Since the system will be coming out before the North American release of the game, it won't come bundled with a copy of Super Smash Brothers for the 3DS like its European counterpart.

NES 3DS
Next up on the showdown is the retro-chic 3DS XL design based on the original NES controller! Be transported back into the bygone age of the gaming renaissance with this stunning recreation of the classic black/red/gray color palette. The actual retail price for this showcase is $199.99 dollars and will be released on Oct. 10th as a GameStop exclusive.
Persona Q 3DS
Ever feel like your 3DS XL doesn't look enough like a spellbook? Nintendo has you covered with this new GameStop exclusive design based off of the beloved Persona series! Now you too can possess your own Le Grimoire du Coeur (or "Grimoire Heart") on Nov. 25th if the price is right! That price, of course, being $199.99 dollars. Despite Persona Q: Shadow of the Labyrinth being featured prominently on the box, the special edition 3DS XL will not come bundled with a copy of the game.
Please keep in mind that these new designs are not for the New Nintendo 3DS or New 3DS LL, which still does not have a North American release date as of this writing.
Published Sep. 12th 2014