The 7 Most Underrated Building Games on Steam
Builders aren't only reserved for Minecraft, and these games deserve some spotlight too.
Steam has a unique opportunity to be one of the few places where builders can truly shine, as they are the most compatible on PC. Building games allow players to craft and create things no one would think possible, until it's there before you being shared on social media.
These games may not be on any bestseller lists, but they definitely should be given a chance.
Q.U.I.R.K.
Only released on March 29 of this year, Q.U.I.R.K. is a game focusing on both player cooperation, PvP, and building. Specialized weapons and fun combos allowed players to team up but the building capacity is on its' way to growth. Devs of the game are currently working within the boundaries of Steam to provide a full user generated content (UGC) system. The devs had this to say as to the updates and improvements to the new game:
The philosophy behind our development process is rooted in the collection of feedback from our users, and the rapid introduction of ideas that serve to make the gaming experience better.
In the meantime, players can still submit UGC in the form of death match arenas. This will certainly be a game to watch as active devs means an ever changing game reflective of what the players want.
Sheltered
Released March 15 2016, Sheltered is a survival management and building game in which the player must protect four family members post-apocalypse. The game is more versatile than it initially appears as customization and changing hazards can always affect the game. Sheltered certainly doesn't get its credit when it comes to theses aspects and the simplistic graphics could be included in the reasoning why.
Created by Unicube and Team 17 Digital, the game doesn't receive as many updates since launch, but was started via kickstarter so has some added sweat and tears into development that are worth noting in the dynamic nature of game play.
FortressCraft Evolved!
For a game based on a best-selling indie game, FortressCraft Evolved! didn't get the same level of fame that it deserved. Released November 9 2015, the game blends elements of a various building games into an absurd amalgamation. Steam user wmcferren reviewed the game as:
This game is MineCrack Cocaine. If you like Minecraft, use caution. You'll be googling nearly unsolvable questions regarding highly automated infrastructure in about 40 hours. Then you'll be sleepless, hating you life in about 80.Then your friends will genuinely be concerned about you when you show them the sprawling mining facility you've created
Planetbase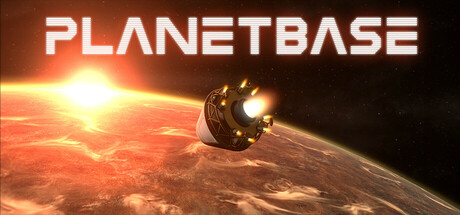 Another indie space game, Planetbase, strays away from the too fantastical and gives us one of the best space building games on Steam. Resources are used to survive various planet types to which you can build from a small mission to a bustling colony. What the games lacks in traditional storylines are made up for by the immersive nature of the game that is unparalleled.
Developed by Madruga Works, Planetbase was released in fall 2015 but has been given credit in its' own right but not enough in the scale of builders that it should have.
Rebuild 3: Gangs of Deadsville
The apocalypse is usually taken from the point of view of the survivor in gaming but Rebuild 3: Gangs of Deadsville focuses on rebuilding a community from the ashes of what was. As it was published and developed by Northway Games, the game provides a fun take with zombies random events, fending off rivals and gives players an overall fun experience that is easily understood.
Rebuild 3 is one of the few games in which helpful information is consistently given while not being cumbersome to grasp. The game was released in 2015, and has received overall positive reviews but seems to fly under the radar while its level of detail and ability to addict us to playing are palpable.
Evil Genius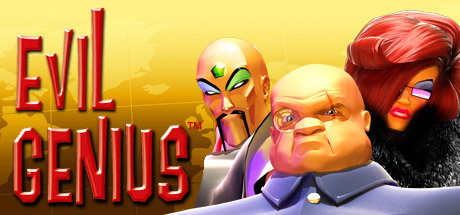 It's no secret that getting to play the bad guys can be so good if done right and Evil Genius achieves just that. In this builder, players select from three different geniuses and plots out world domination. Players manage a variety of traps, items and minions while they progress through the game making for a fun combination per each play through.
Though released in 2004, a lack of a sequel could honestly be the only thing holding this game down from achieving a better spotlight. Further, if players were given updated graphics and options the reviews would be just as great for the game if not even better. If there were to be a new game following the evil steps left by the quirky villains, it would have little to change from the original format and options anyhow.
Block N Load
Comparable to Team Fortress 2, Block N Load capitalizes on the FPS aspect of team gameplay while incorporating the elements of being a builder game. While currently free-to-play, the prospect of paying for this game wouldn't likely have hurt the game's popularity or reviews. Released on April 30 2015, the game allows players to have a fun time with uniqueness in every match up.
Utilizing five on five matches, Block N Load never feels as if aspects are missing as you're getting exactly what you'd expect from the game. Though each match incorporates players building, entire arenas can even be crafted for play as well as a build phase allowing players to adjust to the mix. How a game as fun as this isn't more highly rated and popular could only be due to the age and general lack of publicity for it.
----
Building games have become increasingly consolidated to the big and obvious powerhouses of this gaming niche such as Civilization, The Sims and Minecraft. The introduction of indie developers incorporating the elements that made these games successful while also encouraging different takes on the usual game play and ideas keeps these builders refreshing and fun.
For their future I hope more players will value the games regardless of graphics as the games here range in age and graphics but all allow players to customize their experience in some aspect. This is essential to building games as it allows us to imagine even more with a clean slate and a lot to build.
Published Oct. 20th 2017