Does Transformers Universe Stand A Chance?
Jagex released a new gameplay trailer showing off its MOTA, Transformers Universe. Will it stand a chance with other PC giants ruling the MMO-verse?
Jagex, famous for renowned MMORPG Runescape, is back with a new browser-based title: Transformers Universe. Together with Hasbro, Jagex first debuted Transformers Universe at BotCon 2011 as another MMORPG, but then completely scrapped the first year of development to take the game in an entirely different direction.
As a MOTA, massively online tactical action game, but also based on war-like explosions, the game is set to rival Dota 2, World of Tanks, and even notorious League of Legends.
With so much competition from so many big names, does Transformers Universe even stand a chance of survival?
So, What Is It?
Like nothing you've ever experienced before, Transformers Universe ties together key
elements of World of Warcraft battlegrounds and League of Legends character selection, all the while including an element of Michael Bay-esque destruction.
After choosing between good and evil, you are responsible for putting together your team of Autobots or Decepticons and battling it out against other players or computer-generated enemies. With the number of Transformers to choose from beginning with a relatively small pool of options, you can unlock more by earning in-game currency or just paying with cash.
Game modes include Capture the Flag, King of the Hill, Team Deathmatch and more while casually playing PvE or hardcore PvP.
A Robot Runescape?!
Originally, Jagex designed its robot-themed enterprise exactly how people would speculate--as Runescape with robots. Once realizing, however, that the team was capable of so much more than a Runescape carbon copy, Jagex changed its direction.
Mark Gerhardm, chief executive officer, commented in an interview with GamesBeat that many of his employees "pulled their hair out," after throwing away an entire years worth of work. Despite the controversial decision, the game now contains strategic and competitive elements it would not have incorporated before, and thus envelops an entirely new target audience.
Balancing Pay To Play
Let's face it--microtransactions are here to stay. Since the game itself is free-to-play, the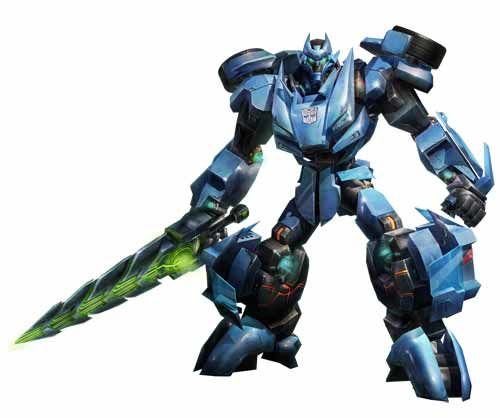 need for these separate, enticing purchases just increases that much more.
Nonetheless, Jagex is determined to evolve from several "Pay to Play" accusations and prove that "trust fund kids with dad's credit card" won't dominate Transformers Universe.
The plan is to create harmony between players with time available to compete and ones without. For those who are too busy to spend hours farming Energon, the in-game currency, the option to buy it will be available.
Will It Survive?
The big question now is whether or not the game can compete with the big names currently dominating the industry. It's hard to imagine League of Legends being knocked off its illustrious pedestal by anything, not to mention a browser-based Transformers game.
Be that as it may, I believe Transformers Universe does have a fighting chance, assuming Jagex and Hasbro play their cards right. In my opinion, this game will be a fantastic entry-level strategy game, perfect for targeting young boys (and some girls) who are interested in blowing things up with robots, but aren't generally old enough for other PC games.
Gerhard makes a great point by stating "There's a certain psychographic that just says it's cool, and we are that psychographic. We like kick-ass robots who transform and blow stuff up."
While I associate this game with a younger audience, Gerhard speculates that Transformers Universe will be enjoyed on a much broader spectrum:

" Jagex has created something worthy of the Transformers license that's accessible enough for a 10 year old to pick up and play while being challenging enough for players of competitive online strategy games like League of Legends and Dota 2."
Published Mar. 31st 2014