Four New Mega Evolutions Revealed For Pokemon Omega Ruby and Alpha Sapphire
Beedrill, Pidgeot, Latios, and Latias all get the Mega Evolution treatment. Lets analyze each one of them.
Japanese manga magazine CoroCoro Comic revealed four new mega evolutions for the upcoming Pokémon Omega Ruby and Pokémon Alpha Sapphire. Lets go ahead and take a look at each of these one by one.
Mega Beedrill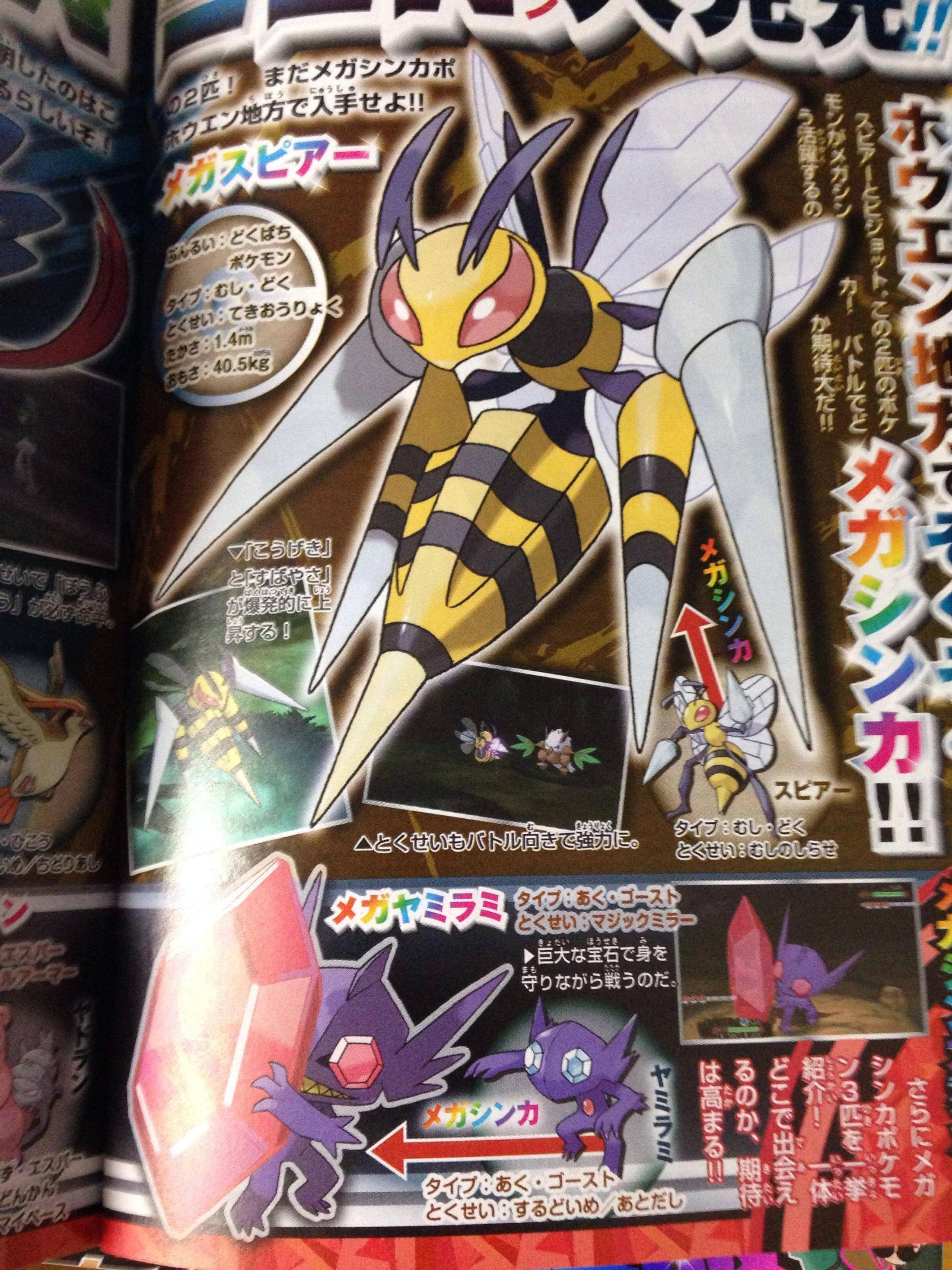 First up is the flying nightmare that is Mega Beedrill. As if the original Beedrill wasn't already terrifying, Mega Beedrill has two extra drills and his stinger becomes yet another drill. This mean bee machine even has two notches and strategic holes in his wings to make him even more aerodynamic. Faster wasps, because mercy is for the weak. Also, the wrap around narrowed eyes are a stylish touch on this pointy Pokémon of pain.
Mega Pidegeot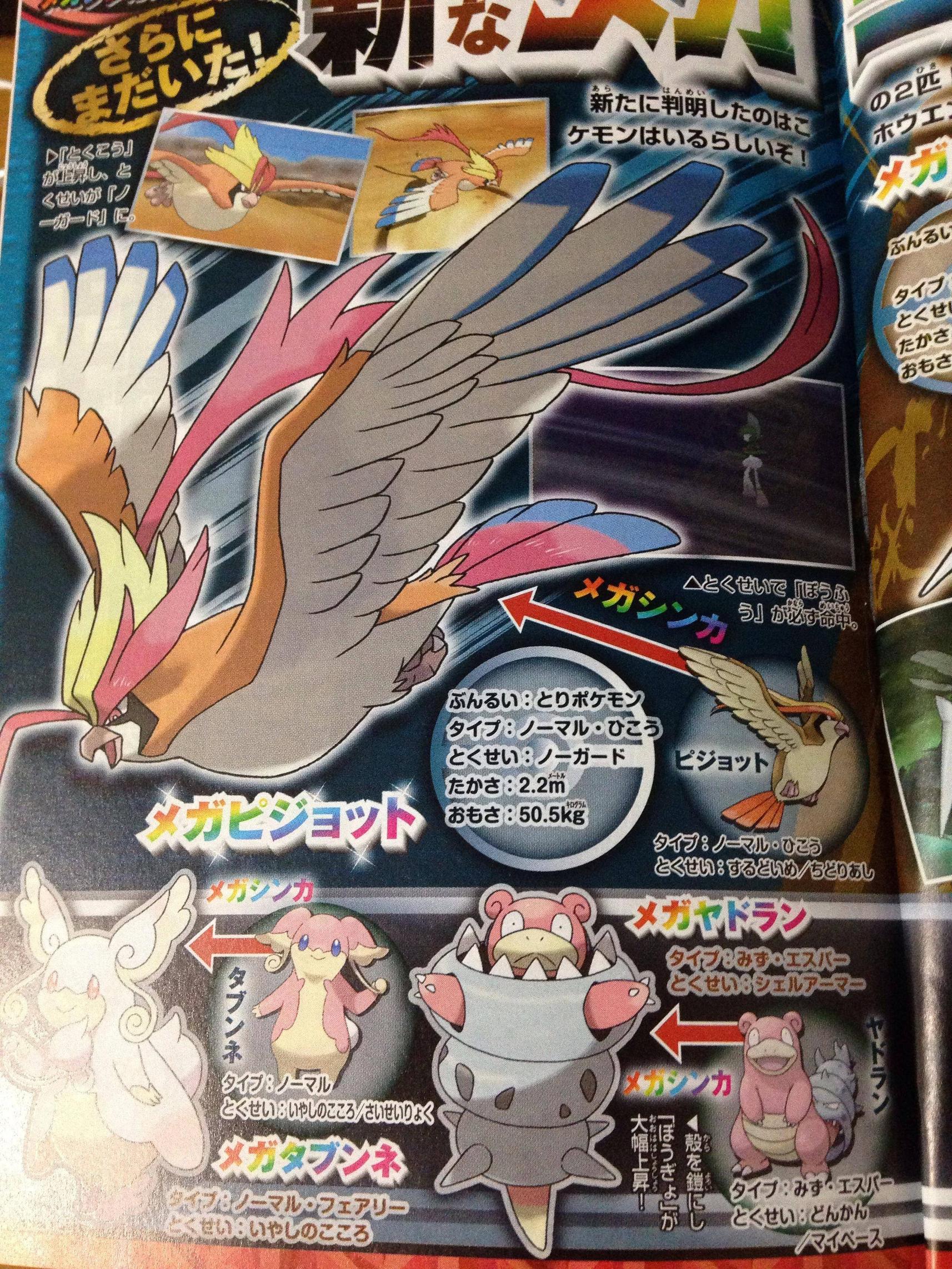 Swooping in next is the mega evolution of bird jesus himself, Pidgeot. It seems like Pidgeot is going into a rebellious phase, attempting to look hip by cutting all but his red hair short. the result is a ridiculous combination of the anime standard "One really long hair sticking out front" and an overgrown rat-tail coming out of the back.
On the other hand, the new color scheme looks really nice. I particularly like the blue tint on both his wings and his tail feathers.
Mega Latios and Mega Latias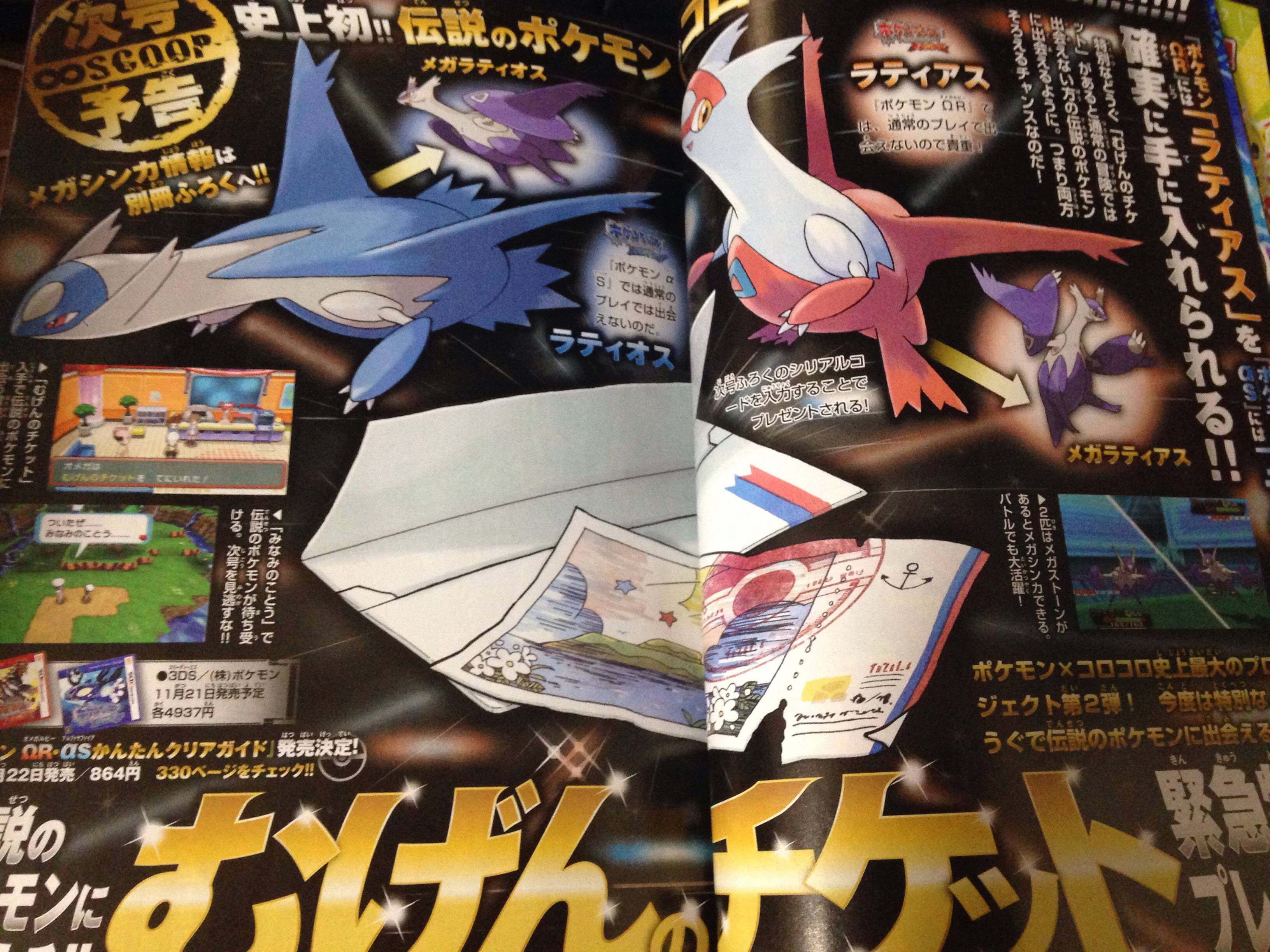 Last up is the mega evolution of both Latios and Latias. These two are the most disappointing since they both turn into nearly identical purple and white...things. Even the magazine seems disappointed, showing them at half the size of the original Pokémon versions. Maybe finer details are getting lost due to the small image size, but it feels rather lazy to me.
For more information on these new mega evolutions and information on Eon Tickets and Eon Flutes, check out the link here. Pokémon Omega Ruby and Pokémon Alpha Sapphire are due to hit Japan and North America on November 21st for Nintendo 3DS.
Header image source: http://knowyourmeme.com/memes/events/twitch-plays-pokemon
Published Oct. 14th 2014