Sony Surprises at pre-TGS 2014 Press Conference
Sony makes pre-TGS 2014 announcements including many new titles for PS4 and PS Vita, and dynamic themes for both platforms.
The Tokyo Game Show, one of Japan's largest video game expos will be taking place in a few weeks over at the Makuhari Messe (not really Tokyo, but close enough) between 9/18-21. This conference is pretty much the Japanese equivalent to E3 over here, in the sense that the focus is on the publishers, and what they plan to release in the near future.
Although a bit early, Sony held a press conference covering its future titles for the PS4 and PS Vita. It is interesting that the PS Vita was featured in the press conference, considering that Sony hasn't really talked too much about it in the past. In fact, until now, I was under the impression that the Vita was some kind of bastard child that Sony was trying to direct our attention away from until it could finally come up with something interesting to do with it. Instead, Sony announced that there will be another 100 titles headed for the portable device before the end of Sony's fiscal year. (ending March 31, 2015)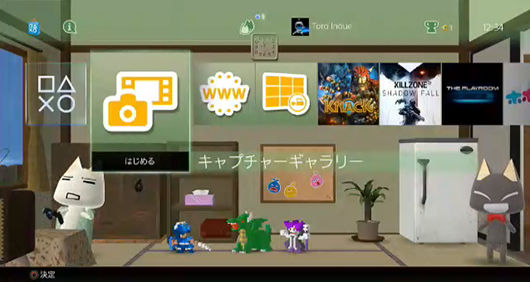 Another interesting announcement was that the PS4 and PS Vita would now have dynamic themes. This means that users will be able to customize their console dashboards. It is still unclear what these updates will actually entail, but the themes used in the teaser showed Toro and Kuro kicking it in the console dashboard.
Finally, on the PS4 side, there were a lot of titles that Sony is gearing up to show off at TGS 2014. Some of them include: Persona 5, Phantasy Star Nova, Yakuza.0, MGS5: The Phantom Pain, LBP 3, Bloodborne, Disagea 5, and even a new Gundam titles in there somewhere.
TGS is primarily focused on the local Japanese market, so many of these announcements will be for Japanese release, but we can probably expect them in the US around the same time, or hopefully, within a few months of their Japanese release.
Published Sep. 2nd 2014