Dear Gamer Santa,
Gamer Santa, please help make this the best year of my life!
I love video games. I love video games so much that I could never put into words just how much I love them. It's impossible for me to pick a favorite video game. I love some more than others, but I love them all.
People often call me a "fanboy". They don't seem to understand that not only do I not find it insulting, but that I am a fan of everything video games. Console, PC, whatever allows me to play a video game, I love it. Here's an example of me when I get a game I really want.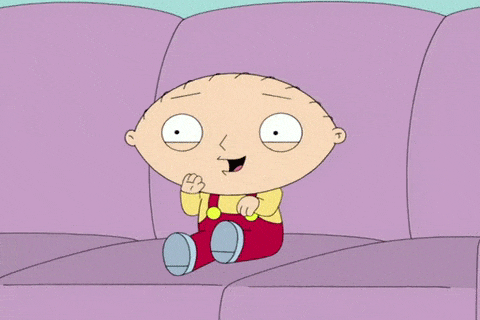 I'm poor, Gamer Santa. I always have been. I've also been very fortunate despite being in the "low income" status quo. I have a life to be grateful for. I don't need anybody to feel sorry for me. I would just like it to be understood that being poor can be torturous on an extremely passionate gamer like myself.
Gamer Santa, imagine if you woke up one day and found out that you missed Christmas. That nobody got presents that year. Imagine if you then found out that you were in a coma for twenty years and nobody got presents for twenty years! That's how I feel when I can't save the world from terrorism in Battlefield 4 or Call of Duty: Ghosts. It's how I feel when I can't stop those evil street racers from putting others in danger in Need For Speed Rivals. Nobody else is a better virtual cop than me, Gamer Santa! I still haven't even played The Last Of Us or Beyond Two Souls! I can't be the hero that I want to be! I'm like you, Gamer Santa. I want to bring love and hope into the lives of others, even if they are pixel people. It breaks my heart that I can't afford to.
I can be patient though, Gamer Santa. I've learned to be, as gamers around the world tease me with their gameplay videos and reviews of brand new games, while I'm playing and reviewing games that are five years old. One or two years after a game releases I am finally able to afford it! Sometimes longer because Activision and Blizzard are bastards. I can't tell you how special this year would be if you would grant me this years Christmas wish.
I would really love both the PlayStation 4 and the Xbox One, but having just one of them would be okay too! I'm looking forward to Watch Dogs, The Crew, Titanfall, Infamous: Second Son and many more. But one extra special treat would be if you could make a sequel or remake of Advent Rising happen. That would be a shining star to top a Christmas miracle!
I promise you this, Gamer Santa, when there comes a day that I will ever be able to repay the favors that have been blessed upon me, if I am able to I will pay forth ten-fold! I am generous at heart. I would seek out someone that reminds me of how I used to be. Next-gen console-less. I would use a magical Christmas hose to spray this random gamers house full of sparkly snow and the newest games and gaming consoles. Oh the joy, Gamer Santa! He would be playing new games, not games on systems that came out ten years ago!
I understand if you can't grant my Christmas wish this year, Gamer Santa. I will still love you.
Published Nov. 26th 2013