Injustice (Mobile) - Update 1.8 for iOS Brings New Content
NetherRealm's Valentine's gift to their iOS players - Version 1.8
Who Loves You, Baby?
It must be NetherRealms Studios! Because on Valentine's Day, they released their newest update for the Injustice: Gods Among Us game app.
Version 1.8 will be available soon from the App Store. This is the first update since November 23rd for the iOS version of the popular fighting game.
New Challenges Coming!
NetherRealm Studios makes a not so subtle statement about what's on the horizon.
'Behold the power of NEW CHALLENGES! You can hardly CONTAIN yourself. I WONDER what they will be. Will they be DARK? In any case, these challenges will be BOSS... Grundy. Have you figured them out? We gave you clues. They were right there in the text.'
Here's a little peek at the four new upcoming Challenge Modes added in 1.8 (UPDATE - Links will take you to the respective Challenge Mode articles).
Darkseid - Nemesis of Superman and the JLA as well as all-around smug villain from Apokolips. That Empower ability could make him a desirable addition to anyone's roster.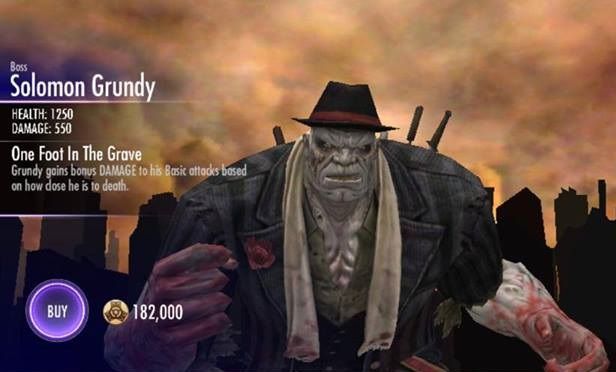 Boss Grundy - The 1930's gangster version of Solomon Grundy gets tougher the closer he gets to defeat.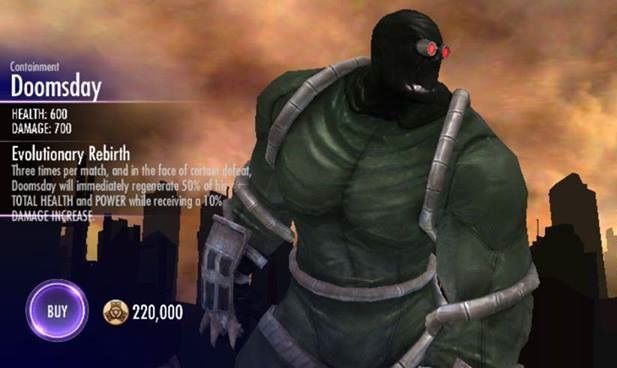 Containment Suit Doomsday - This new Rebirth ability could make this version of Doomsday a bit overpowered.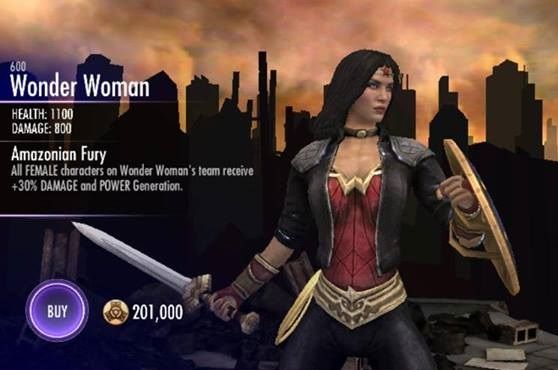 600 Wonder Woman - This anniversary incarnation of Diana has a pretty cool ability. Combining her with two other Gold Level females could be devastating.
Scorpion Fix
Players griped about Mortal Kombat's Scorpion being a bit underpowered in his Injustice form. Version 1.8 promises to rectify that. "He's more powerful, and more better."
Version 1.8 also indicated there were Various Bug Fixes, but does not specify which or what kinds.
Published Feb. 14th 2014