Cameos; the one thing that can always make a game just that little bit better. From other video game characters to politicians, some games just can't help themselves. As we were playing Brutal Legend, I noticed that there are a lot of cameos from legendary metal gods such as Ozzy Osbourne and Lemmy. It got me to thinking that there have been so many over the years, and I can't remember half of them! A conversation and a half later, here we are.
With that, STG decided to make our next listicle on the theme of cameos. Since there are two types of cameos (in my book), being real celebrities and other video game characters, I opted to make it a two part edition. Check out this cool collection of Movie/Celebrity cameos in video games!
A popular character from the 80's, A Nightmare On Elm Street left many of us with horrific nightmares. Usually they were invaded by none other than Freddy Krueger himself. Armed with a razor sharp glove and the ability to kill you through your dreams, Freddy is the perfect addition to the Mortal Kombat roster. Donning his iconic fedora, red and green sweater, and razor gloves, Freddy brings his nightmare to the Netherealm. I wonder what Shang Tsung or Scorpion have nightmares about?
Michael Myers – Call of Duty: Ghosts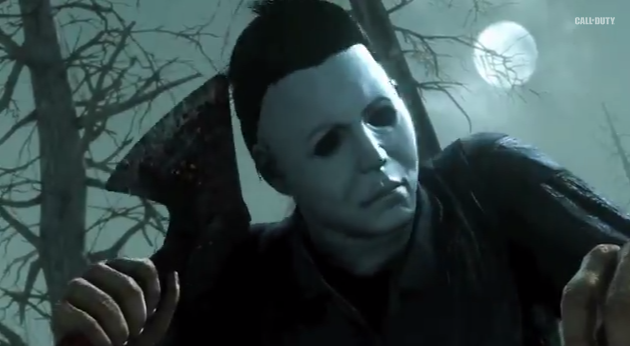 Another popular, 80's horror icon, Michael Myers appears as a playable character in the DLC to Call of Duty: Ghosts. Once you find the pickup, the entire ensemble is yours, along with trademark mask, axe, and Halloween theme music. Cheap thrills? Absolutely, but nothing beats slaughtering your opponents as the Halloween haunter himself.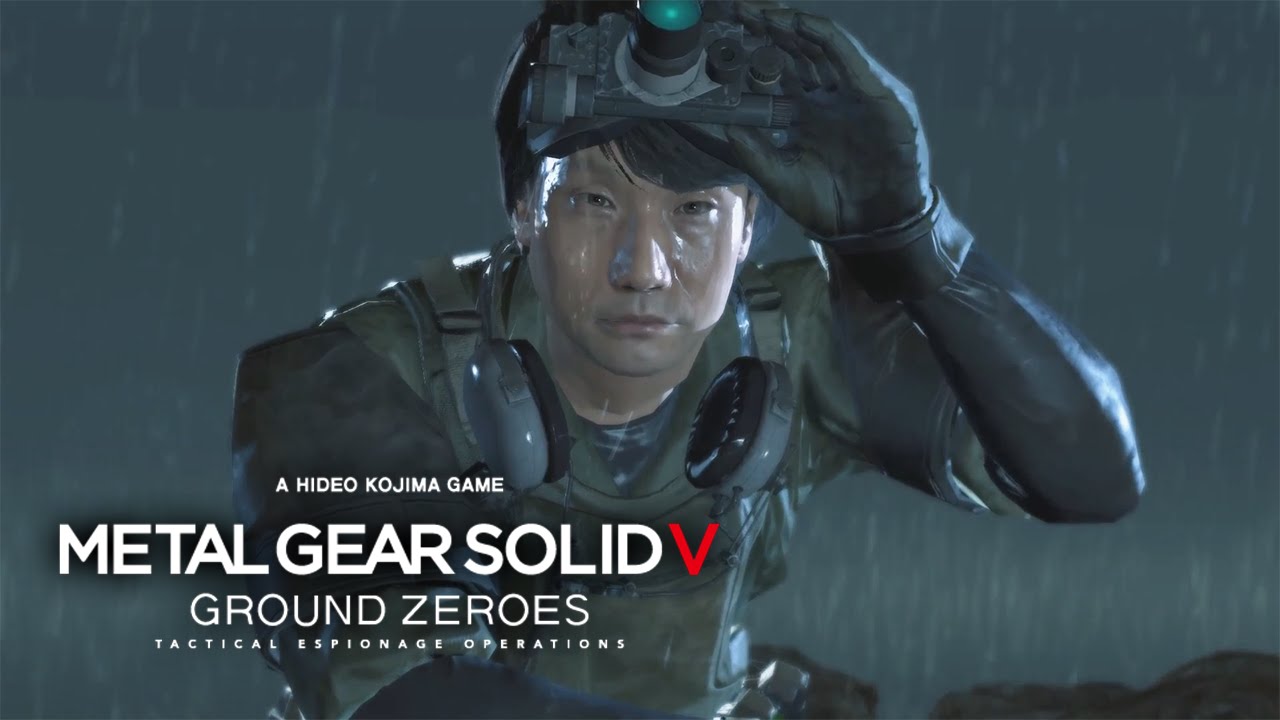 Kojima is the well-known creator of the Metal Gear franchise and has never hidden his love for movies. Many of his games feel like cinematic experiences and he has managed to sneak cameos into his game before. During one of the non-canonical missions in Metal Gear Solid V: Ground Zeroes, Big Boss finds himself saving a double-agent requiring extraction. Get close enough and we see that Kojima is the spy. How meta…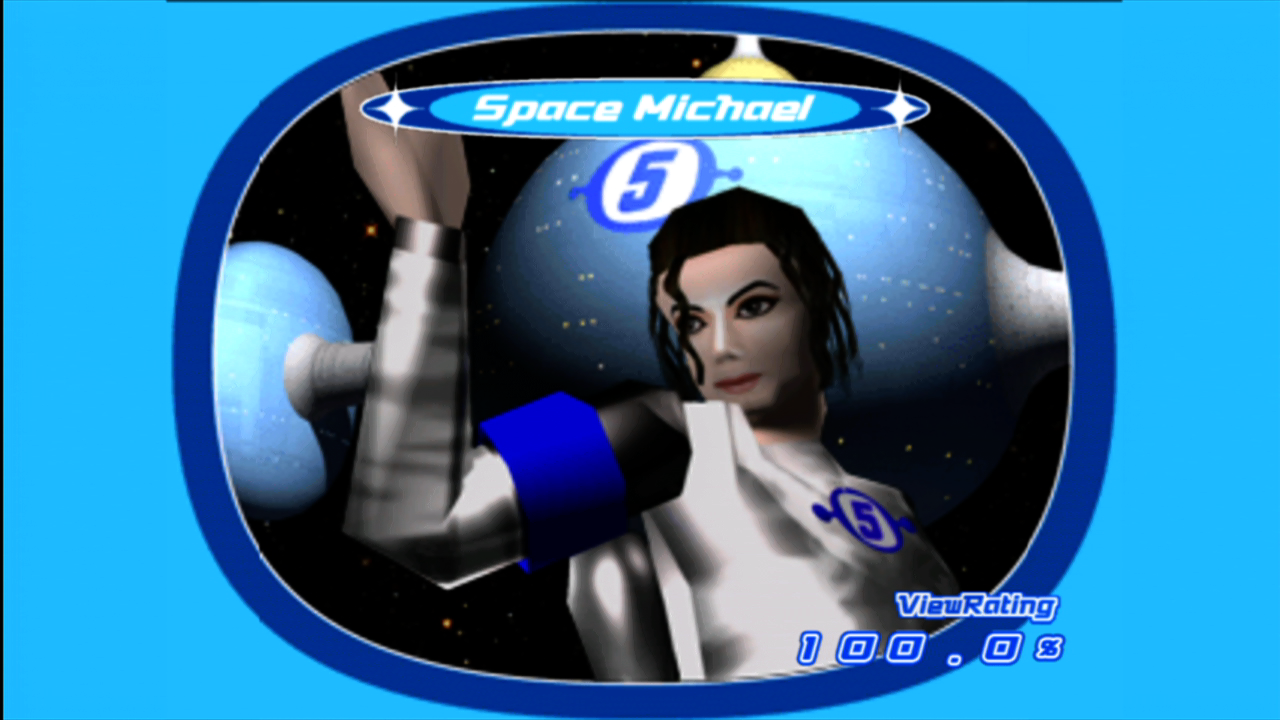 Michael Jackson, The King of Pop, has appeared in a few video games already and had conquered the music world at this point. The next step? Ask if you can be featured in a space dancing game. I'm not kidding. Play long enough and Space Michael becomes part of your group, saving the galaxy with his dance moves in Space Channel 5.
Mikhail Gorbachev – Street Fighter 2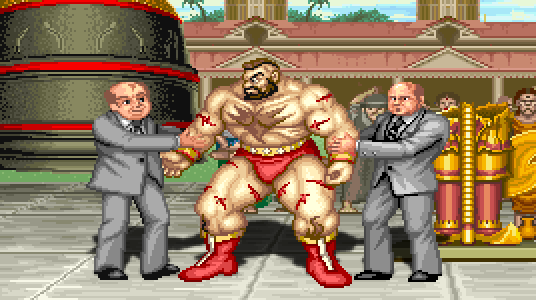 Not one to give a crap about national stereotypes, Zangief is one iconic, street fighting Russian. When you are victorious in the Street Fighter 2 tournament while playing as Zangief, then president of the U.S.S.R, Mikhail Gorbachev, (along with three K.G.B agents) begin dancing the Hopak with him. I'm just going to leave it at that…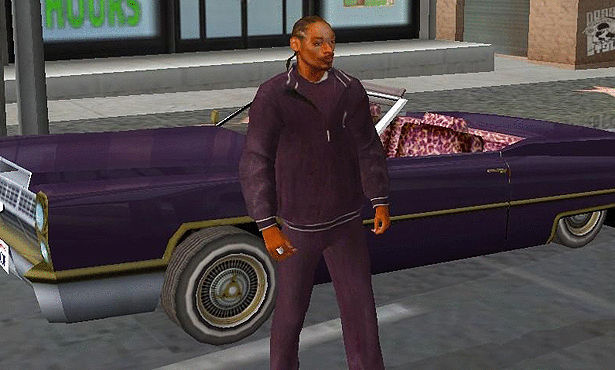 At the time that True Crime: Streets of LA was released, Snoop Dogg was at the height of his career. Having starred in films such as Training Day (not to mention his attempt at pornography), Snoop obviously wanted to hit the trifecta so he became a playable character. Unlocking 30 Dogg Bones (or entering a cheat) allowed you to bring rap god, street justice to the fold.
Gary Coleman – Postal 2
Postal and Postal 2 are insanely weird games to begin with but once you make it to a certain book signing event in the sequel, it just gets weirder. Gary Coleman (from TV show Different Strokes) is signing copies of his book, "What I'm Talking About." He's also being kind of a jerk about it too. After flipping out because people are taking more than one signed copy, Coleman attacks the character and police with machine guns and grenades. "What CHU talkin' 'bout, Coleman?"
Bruce Lee – EA Sports UFC 2
As a reward to winning the game on Pro difficulty (or by simply paying for it), Bruce Lee is an unlockable, playable character in EA Sports UFC 2. The ultimate fighter in every aspect of the word, it was a shame to see that his style was not very well represented. A let down to be sure but I mean, come on, it's Bruce Lee for Pete's sake!
Pauly D – NBA 2K13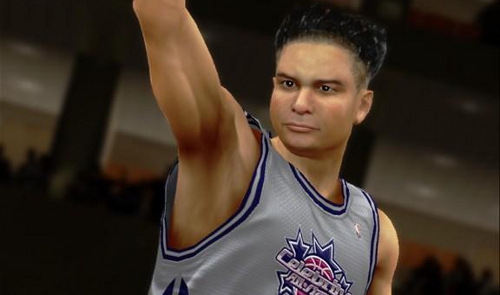 Everyone always talks about how the developers of NBA 2K13 included Justin Bieber as a playable character but as a former Jersey Shore fanatic (I know, shoot me), I loved the fact they opted to include Pauly D. He was, by far, my favorite person in the shore house anyway The guido wannabe was looking exactly like he did in the show but there's only one problem. He's Italian. Shouldn't he be playing soccer?
Bill Clinton – NBA Jam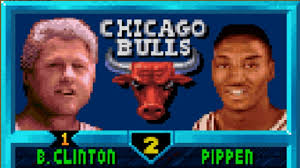 Way back when NBA Jam dominated the arcades, a certain scandalous president was currently in office over in the U.S. Taking full advantage of his media popularity, Midway included Bill Clinton as a playable character (and you could also choose Hillary Clinton). We all knew Bill could play the saxophone but basketball too? He definitely picked the wrong career choice…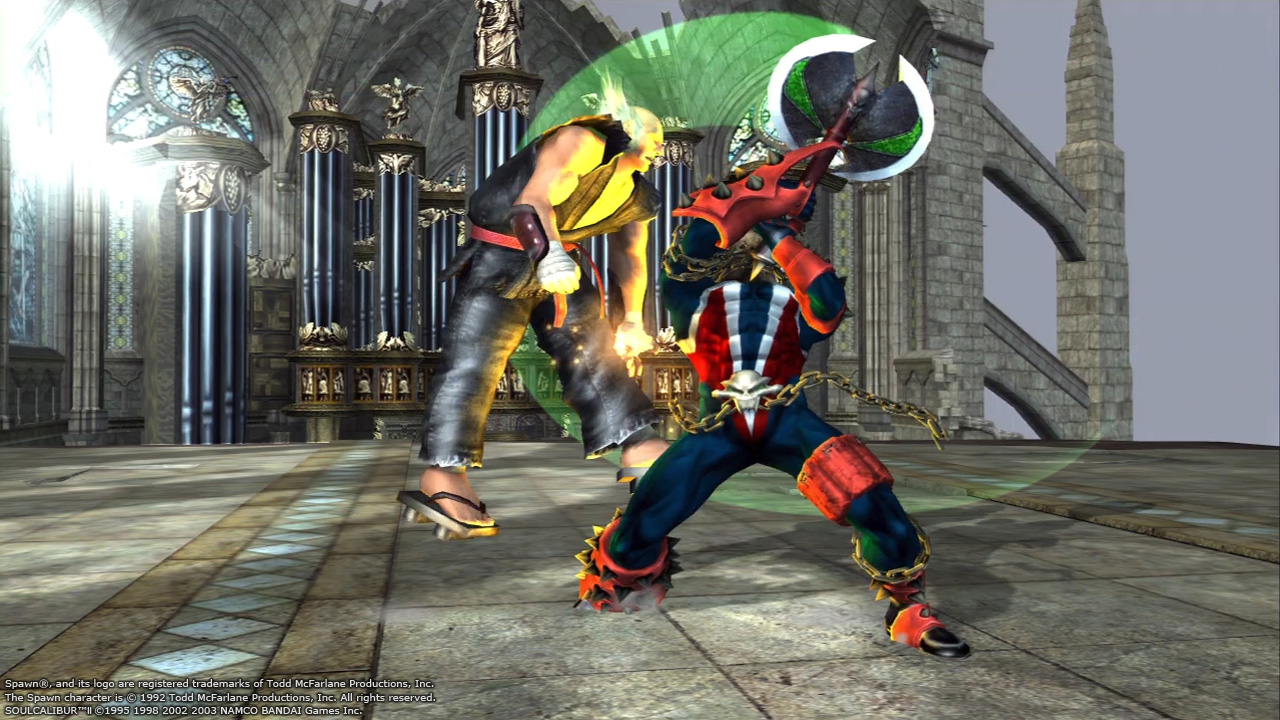 An adaptation to the popular comic book series, Spawn was a great movie in the 90's but was received very poorly. I don't care what people say as I loved it. It seems there were plenty like me that saw Spawn himself became an awesome, playable. character. I never really liked the Soul Calibur series much, until that fateful day.
Fred Durst – Fight Club

Back when Limp Bizkit was dominating the charts and reaching popular youth, Fred wasn't satisfied. Trying to garner even more popularity, Durst asked to be included in the video game Fight Club (adapted from the movie of the same name). The movie remains brilliant to this day, but the game? Not so much. Still, pummeling the crap out of Durst still gets laughs from my end. His name was Robert Paul… I mean, Fred Durst.
Burt Reynolds – Saints Row: The Third

If there is a more manly man than Burt, I'd love you to point him out for me. With trademark moustache and all, Reynolds appears as the mayor of Steelport in Saints Row: The Third. After completing a certain amount of missions for him, Burt actually becomes part of the crew. My dreams have finally come true…
Drew Carey – The Sims: House Party
During the time that The Sims was blowing up on PCs all over the world, Carey's show, Whose Line Is It, Anyway?, was also becoming increasingly popular. The impromptu skit show even included some The Sims related segments! Maxis opted to return the love by giving him a cameo in the expansion pack The Sims: House Party. If you are successful in throwing a major party and keep a certain score up, Drew and his entourage will arrive in a limo to take part in the festivities.
Phil Collins – GTA: Vice City Stories
There is no one more iconic person to represent the 80's better than English pop legend, Phil Collins. In GTA: Vice City Stories, there are a few segmented missions based around protecting and keeping Collins alive and yes, he actually voiced the character himself. After successfully completing said missions, Phil rewards you with his rendition of "In the Air Tonight", for erm, $6000. Hey! Phil's gotta eat too!
—-
Proving that video games and celebrities are a fantastic mix, even when it doesn't make sense at all, cameos are the stuff of much conversation. I hope you enjoyed and probably even learned about some cameos you didn't know where there. Thanks for reading our latest listicle!
So what did you think? Did I miss any major celebrity cameos you think should have been included? Don't forget to leave a comment below!
About the author