The Diablo 4 Kor Dragan Stronghold can be found in the Fractured Peaks. Formerly a bastion that housed stalwart defenders, it's been turned into a lair that's teeming with vampiric cultists. Our guide details how you can complete the Kor Dragan Stronghold in Diablo 4.
How to Complete the Kor Dragan Stronghold in Diablo 4
Kor Dragan Stronghold Location
The Diablo 4 Kor Dragan Stronghold is in the northeastern sector of the Fractured Peaks. It's unlikely that you'll visit this area as part of the campaign. You can reach this by going north from the Menestad fast travel point.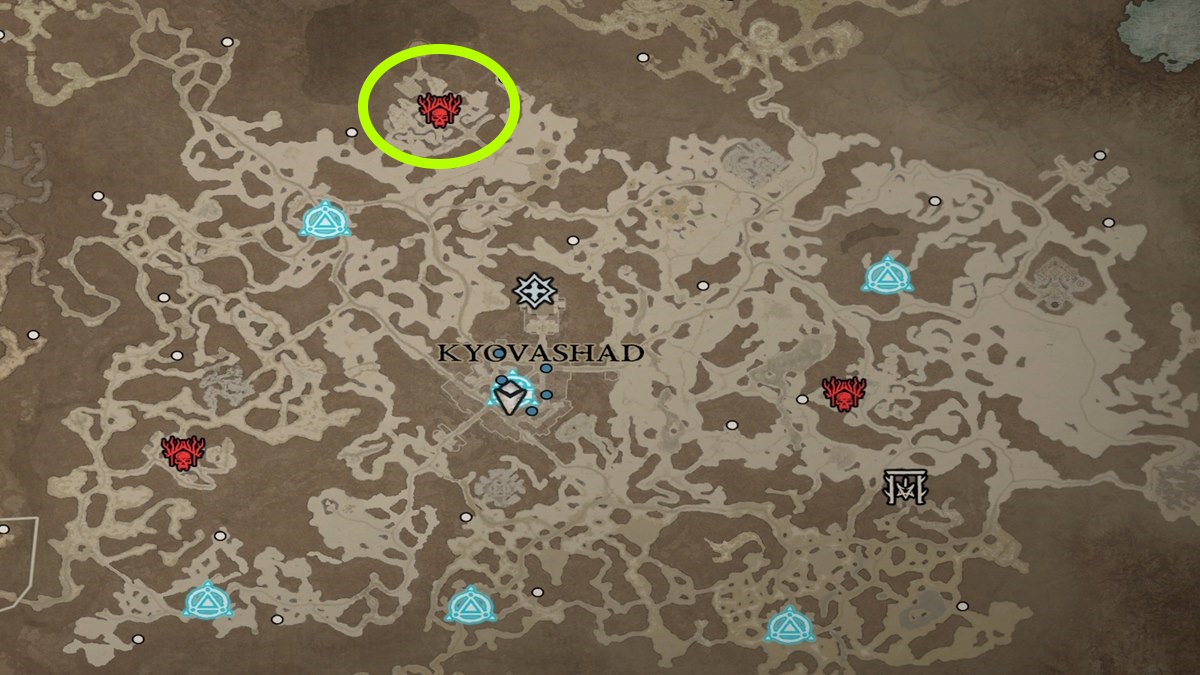 Stronghold Challenge: Purge the Vampiric Corruption
Upon arriving at the location, you'll notice large, blood-red growths known as Vampiric Incubators. However, they're completely immune to all types of damage at the start. As such, you'll need to destroy the three smaller growths, the Vampiric Corruption nodes, in each section of the base.
I suggest taking a look at the larger Vampiric Incubators to see the fleshy tendrils running along the ground. If you follow these tendrils, you'll see where the smaller nodes are.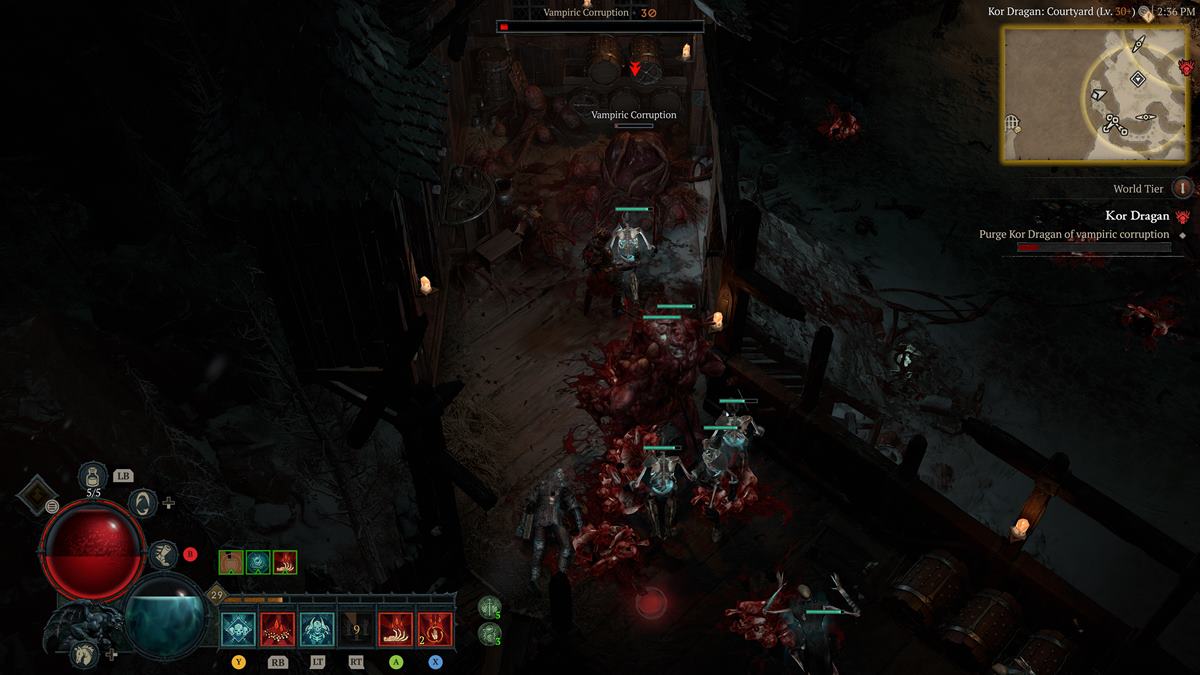 Kor Dragan Stronghold Boss, Rewards, and Unlocks
Once the three Vampiric Incubators are no more, head to the chapel at the back. Destroy the obstacle here and prepare to face Nilcar, the Forgotten Bishop. I main a Necromancer and I can definitely say that this guy was a total pushover. Essentially, he relies on awakening the three champion mobs in the sanctum. That also means he leaves himself open to attacks.
After defeating Nilcar, you can rekindle the Wanderer's Shrine at the yard. This will let you conquer the Diablo 4 Kor Dragan Stronghold. I regret to say that you don't actually get anything here, aside from the loot drops, XP, and renown / reputation. There are no new dungeons, fast travel points, or vendors that will show up in this corner of the region.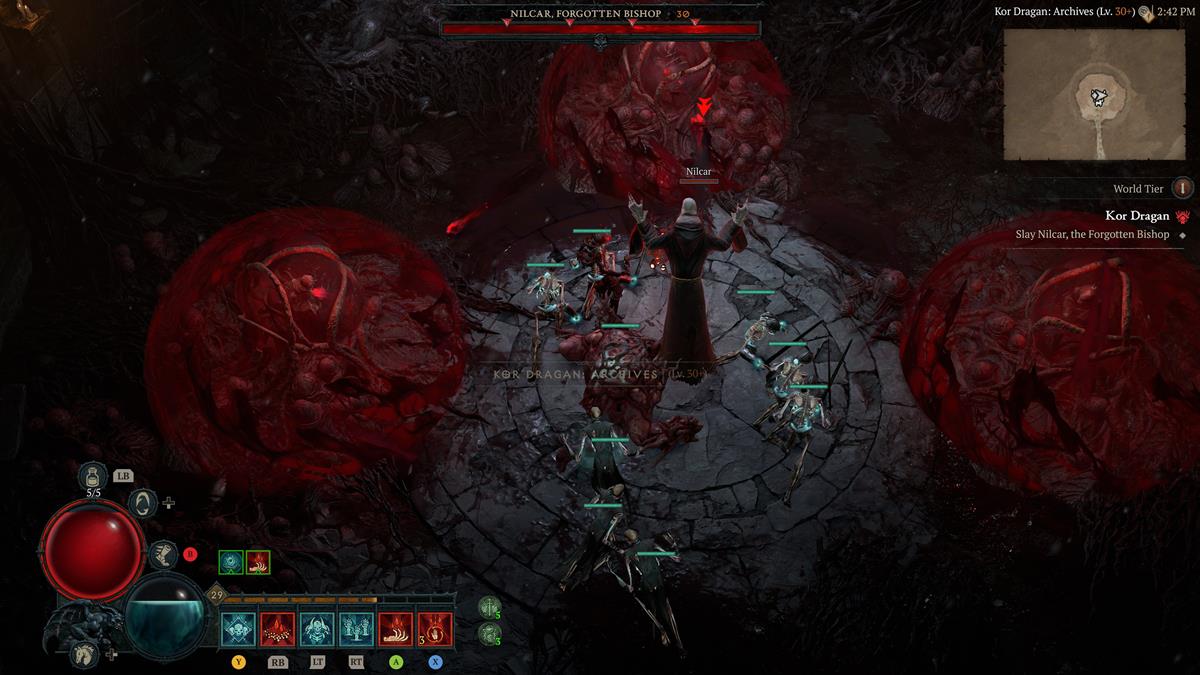 In any case, that does it for the Kor Dragan challenge in the game. Don't forget that there are other corrupted places that await, and you can learn about these locations in our Stronghold locations guide. Likewise, for other tips and strategies, head over to our D4 guides page.
About the author