The hardest Fortnite Season 4, Week 7 challenge is scoring three goals in different soccer locations. You may think the best way to do it is to go to one of the giant stadiums recently added to Fortnite, and score the goals there.
But in fact, those stadiums will be extremely populated and you will get nothing done. If you want to finish this challenge quickly, then simply follow our guide for the three secret soccer field locations in Fortnite.
How to Score Goals on Different Pitches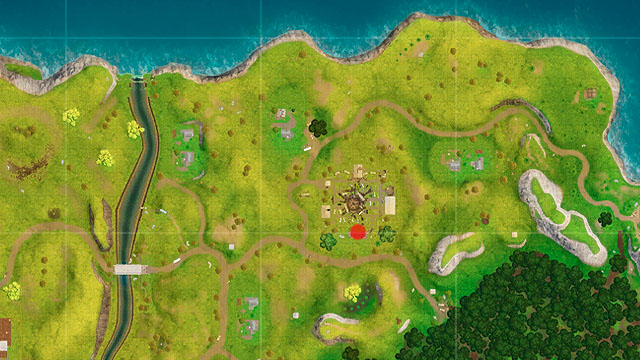 Pitch 1: Risky Reels
The first secret field is located in Risky Reels. Just go to the northeastern part of the map and find the broken projector at the location (it's hard to miss). Go right under the projector, and you will see a small soccer field with a soccer ball ready to be kicked. Do it and claim your first goal!
Pitch 2: Containers/Crates
The second secret field is located in the area with containers and crates northeast of Dusty Divot. Just follow the exact location marked above in the screenshot and you will see the soccer ball near the crates. Kick it inside one of the open crates and it will count as a goal.
Pitch 3: Fatal Fields
The last one is quite ironic as it is located on one of the fields inside Fatal Fields, which is located in the southern part of the map near Moisty Mire. You will find the soccer ball in the northern field with a few scarecrows wanting to play soccer with you. So claim your third and final goal and grab your rewards for this hard challenge.
—
Now you can easily complete the soccer challenge in update 1.63 without too much trouble, and for other Fortnite guides at GameSkinny, check out the links below:
About the author