Season 4, Week 2 of Fortnite rolls out with the epic, limited-time Thanos Mode event that allows one lucky player to take on the role of the cosmic villain himself! For the rest of us Battle Pass plebs who aren't busy searching for that gauntlet's landing location, there are, of course, plenty of new challenges for Week 2.
One of them tasks you with finding a few locations around the map — and when you get there, dance in front of the camera(s) you find there. You'll need to do this seven times to wrap everything up.
As always, some are easy to find while others are not. Let's take a look.
Where To Find All The Camera Locations
Every location discovered so far can be seen in the map below or found by landing at these locations:
Junk Junction: In the film studio to the east
Moisty Mire: One near the helicopter and one by the boxed-in set
Snobby Shores: Right by the dinosaur footprint to the south
Tilted Towers: The indoor Soccer field to the west
Haunted Hills: Inside the big building
Risky Reels: Inside a green-screen room
West of Shifty Shafts

The Western edge of the racetrack
North of Moisty Mire at the broken bridge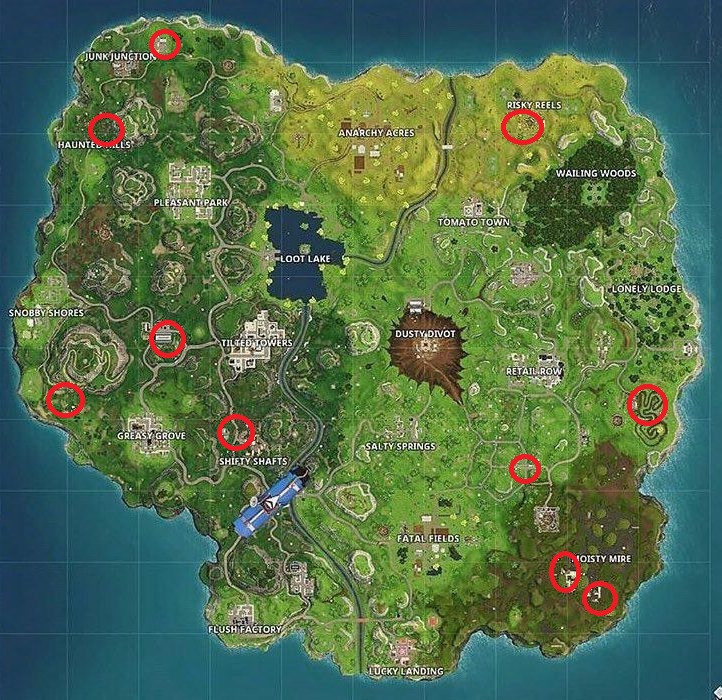 Fortnite Camera Locations Map
This is just one of the new challenges for Season 4, Week 2! Here's the full list of new Battle Pass challenges now available:
Search Chests in Greasy Grove (7)

Consume Hop Rocks (7)
Deal damage with Suppressed Weapons to opponents (500)
Dance in front of different film cameras (7)
Search between a Scarecrow, Pink Hotrod, and a Big Screen (Hard)
Explosive Weapon Eliminations (3) (Hard)
Eliminate opponents in Tomato Town (3) (Hard)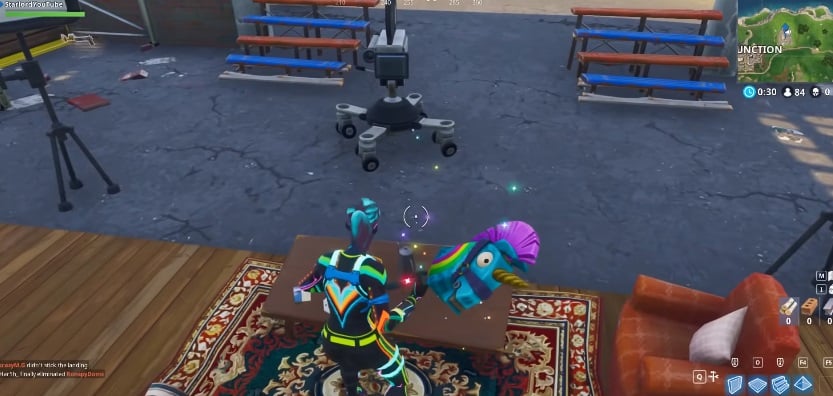 Dancing in front of the film studio camera
(thanks to Starlord for the screenshot)
Still getting a handle on all the Season 4 changes to the Battle Royale map? Check out our other latest Fortnite guides here:
About the author