Update 2/21/19: A previous version of this guide said that Level 3 outposts could not be completed multiple times. This guide has been amended to note that they can be.
Much like titanium, carbon fiber is an essential crafting material for elite-level weapons and vehicles in Far Cry: New Dawn. While it's harder to find than titanium, it's not as hard to find as circuit boards, New Dawn's other premium, high-level crafting material.
Carbon fiber is important because as you progress through New Dawn, enemies and, in particular, outposts become much more difficult. Taking down elite highwaymen essentially requires elite weaponry and armor piercing ammo.
This guide will show you exactly how to get and where to find carbon fiber. Luckily, there are only a few places to look, greatly focusing your efforts.
Get Carbon Fiber by Hunting Monstrous Animals
Hunting animals becomes more lucrative as you get further into New Dawn. That's because as you upgrade the workbench and garage, you gain access to new, more powerful weapons.
Additionally, as you explore the map, you will come across more ferocious animals, whose skins you can trade in for high-level crafting supplies. The most vicious of these are New Dawn's "monstrous" animals. Two of these, the monstrous bear and the monstrous boar, give you carbon fiber.
Monstrous bear: 10 carbon fiber each

Monstrous boar: 10 carbon fiber each
Of the two, the monstrous bear is probably the easier one to hunt and kill. Because the monstrous boar is relatively small and is typically found in areas with dense brush, it can be difficult to kill.
Get Carbon Fiber by Completing Outposts
After you complete an outpost for the first time, New Dawn allows you to scavenge it, which gives you a little bit of ethanol and hands the outpost back over to the highwaymen.
Each outpost can be scavenged twice. Each time an outpost is scavenged, its defenses get stronger and new, more powerful enemies will appear to guard it.
However, scavenging outposts also means that your rewards will be better the next time you take it. You won't get carbon fiber when you liberate a Level 1 outpost, but you will get carbon fiber for liberating Level 2 and Level 3 outposts.
Here's what you get:
Level 2 outpost: 15 carbon fiber

Level 3 outpost: 20 carbon fiber
It's important to note that Level 3 outposts can be completed infinitely. Each completion rewards you with 20 carbon fiber.
Get Carbon Fiber by Exploring the World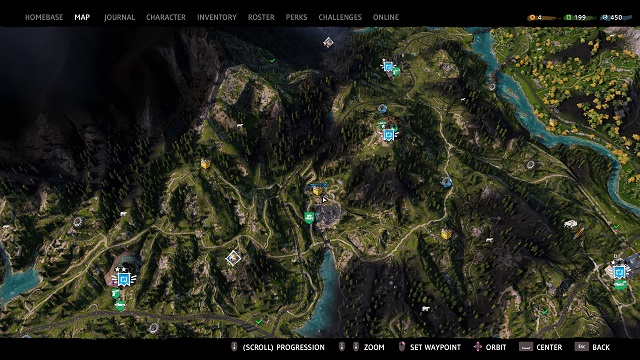 Carbon fiber can also be found by exploring New Dawn's open world. There are tons of houses, buildings, and complexes to explore across post-apocalyptic Hope County.
When looking for carbon fiber in the world, focus your attention on larger facilities and compounds, gas stations, and brick and mortar houses. Carbon fiber isn't often found in wood shacks, although there are one or two exceptions.
However, while some random places in the world have carbon fiber, let's point you in a more actionable direction: treasure hunts. By following our treasure hunts guide, you will stumble across a good deal of carbon fiber while looting prepper stashes.
—
That's all you need to know about carbon fiber in Far Cry New Dawn. For more tips and walkthroughs, visit our growing Far Cry New Dawn guides hub.
About the author