There are several important mechanics that you need to consider in Lies of P that have different effects than those in some other Souls-likes. Once of these involves Wishstones, consumable items that offer additional benefits. These boons aren't just for your character, since they can also affect a Specter ally. Here's our guide on the best Wishstones in Lies of P.
Best Wishstones to Use in Lies of P
The best Wishstones in Lies of P include the following: Recovery Wishstone, Advance Wishstone, and either the Friendship Wishstone, Indomitable Wishstone, or Provocation Wishstone. Here's a quick summary of their effects:
Recovery Wishstone – Temporarily restores your character's HP. I liked using this one since there were times when I felt it too risky to recharge my Pulse Cells via attacks. This essentially acted as a free Pulse Cell healing item, too.
Advance Wishstone – Restores Legion Arms mana. I loved using the Aegis Legion Arm since it gave me another means of blocking attacks. As such, the added restoration helped, freeing up my remaining inventory slots for other consumables.
Friendship Wishstone – Restores Specter HP. The Specter summon takes quite a bit of damage, so healing it is necessary if you want it to continue aiding you during a boss fight.
Indomitable Wishstone – For a short duration, the Specter is able to avoid death and its HP is restored. I feel that this one is more situational since it has to be used when a Specter is about to die to trigger the death ward effect.
Provocation Wishstone – The Specter attracts the enemy's attention temporarily; reduces damage taken. This is also a decent option if you want the Specter to tank a boss for a short duration.
Related: How to Use Star Fragments and Specter Summons in Lies of P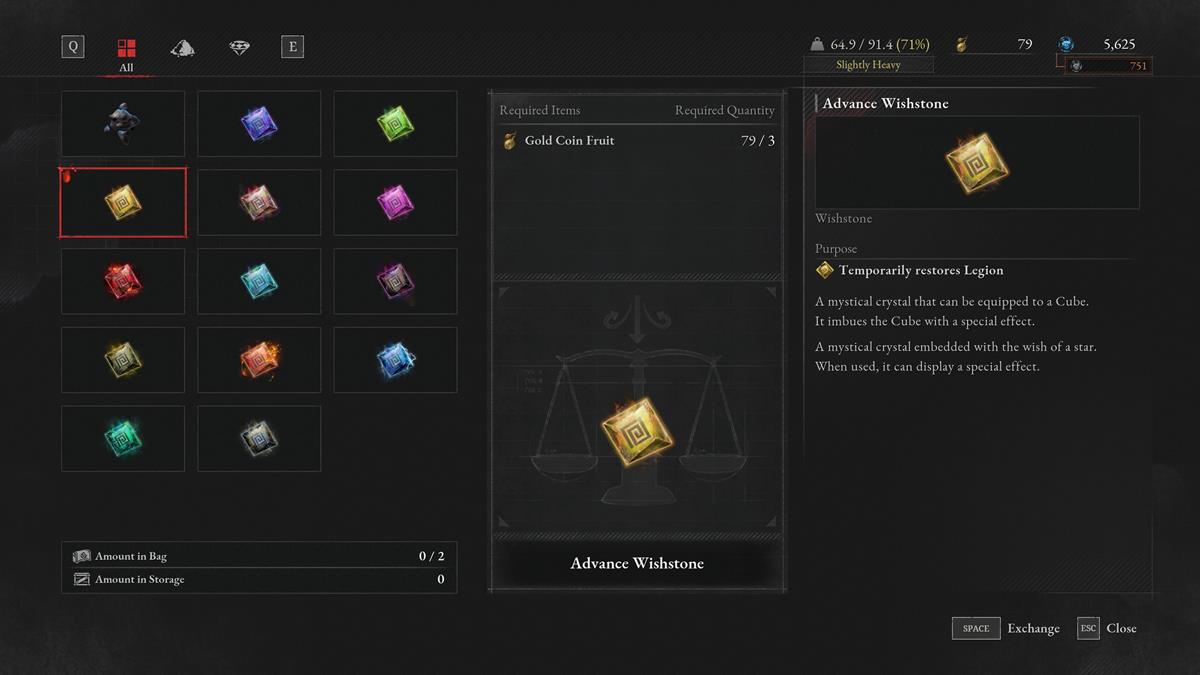 How to Get and Use Wishstones
The Lies of P Wishstones come from an NPC named Giangio. You'll initially meet him on your way to the St. Frangelico Cathedral. He can be found along a side path near a goddess statue just before you cross the bridge to the cathedral itself. Here's a quick summary:
Giangio will give you a Cube and a Recovery Wishstone on your first meeting. The Cube has to be equipped in your consumables tab so it can be used.
If the Recovery Wishstone is used, it will be consumed. But you can get extra ones from Giangio in the cathedral chapel. These are free only at this stage.
After beating the Black Rabbit Brotherhood in Malum District, Giangio will sell the remaining Wishstones, which can then be equipped in your Cube.
He won't give out freebies anymore, and you need to purchase additional consumables by spending Gold Coin Fruit.
Last but not least, I suggest checking your P-Organ upgrades. There are some great options that you can unlock. For instance, you can increase the number of Cube charges for your Wishstones. There are also minor perks with neat benefits, such as speeding up the casting time.
That's everything you need to know about the best Wishstones in Lies of P, as well as how to get and use them. You can visit our LoP guides hub for more help with the game, such as which are the best Wishstones and how to get and use special Grindstones.
About the author