The Gold Coin Fruit in Lies of P is a special currency that you'll amass later in the campaign. Obtaining this is done in a passive manner, so you don't need to worry too much. However, you'll want to take note of its usefulness in relation to other mechanics. Here's how to get more Gold Coin Fruit in Lies of P.
How to Get More Gold Coin Fruit in Lies of P
You can get more Gold Coin Fruit in Lies of P by staying in the game due to its timer, as well as by using boosters or unlocking certain P-Organ perks. Here are a couple of important tidbits:
On your way to St. Frangelico Cathedral, you'll meet a man named Giangio, and he tells you about the Gold Coin Fruit.
You gain access to more Gold Coin Fruit currency after defeating the Black Rabbit Brotherhood and following the pathway that leads back to Hotel Krat.
There, you'll notice a tree, which bears one Gold Coin Fruit every 10 minutes. It can hold a maximum of eight Gold Coin Fruits at any given time.
You can find and use various types of Alchemical Boosters, consumables that speed up the time required for the tree to bear fruit.
P-Organ upgrades, such as Shorten Fruit Bearing Time and various tiers of Increase Max Gold Coin Fruit also affect the amount of currency you earn. However, I don't recommend getting any of these since there are better options.
You must be in the game for the timer to remain active. Exiting the game will simply pause the timer. In my case, I put in a few hours grinding XP levels, all while looking for other secrets. I rechecked Stargazers to see how many Gold Coin Fruits had already been amassed. If it was at maximum capacity, I just returned to Hotel Krat to grab the fruits from the tree.
Related: The Best Class to Choose in Lies of P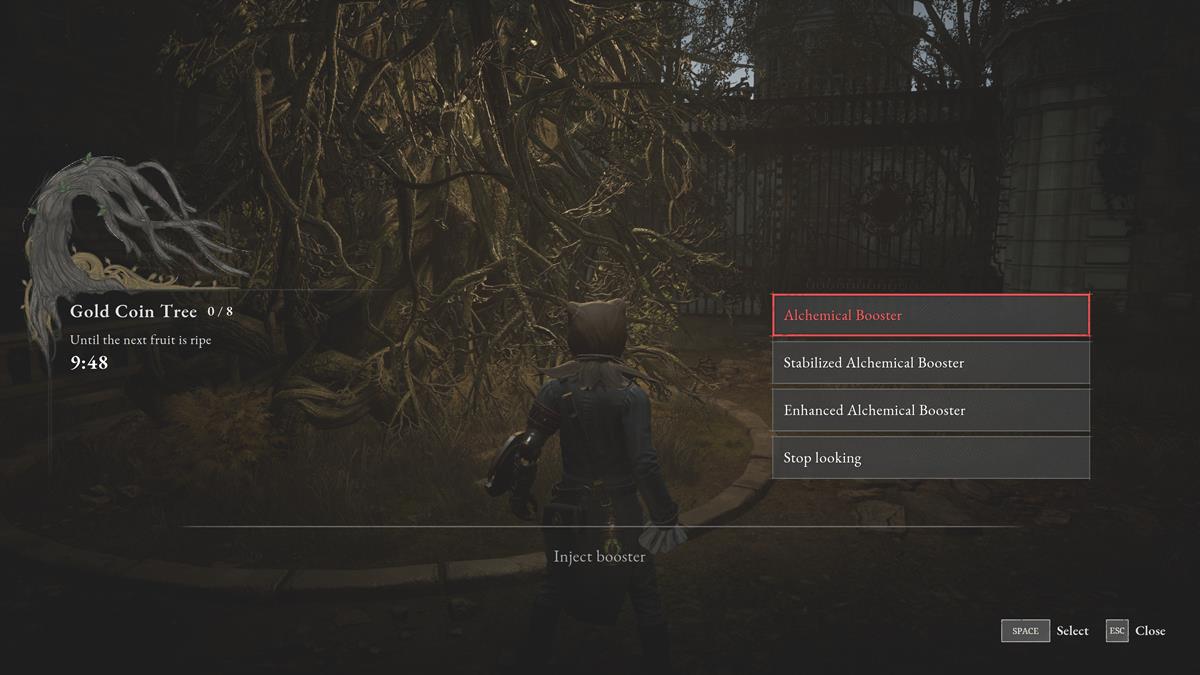 How to Use Gold Coin Fruit
The Lies of P Gold Coin Fruit currency is passively earned, but it has beneficial uses in the game:
Respec – It's the currency required to reset your stats, P-Organ upgrades, and Legion Arm upgrades. The cost increases each time you reset a particular function.
Star Fragments – You can purchase additional Star Fragments from Giangio so you can summon Specter allies.
Wishstones – Giangio also sells a variety of these items, which can either affect your character or the Specer. You can learn more in our best Wishstones guide.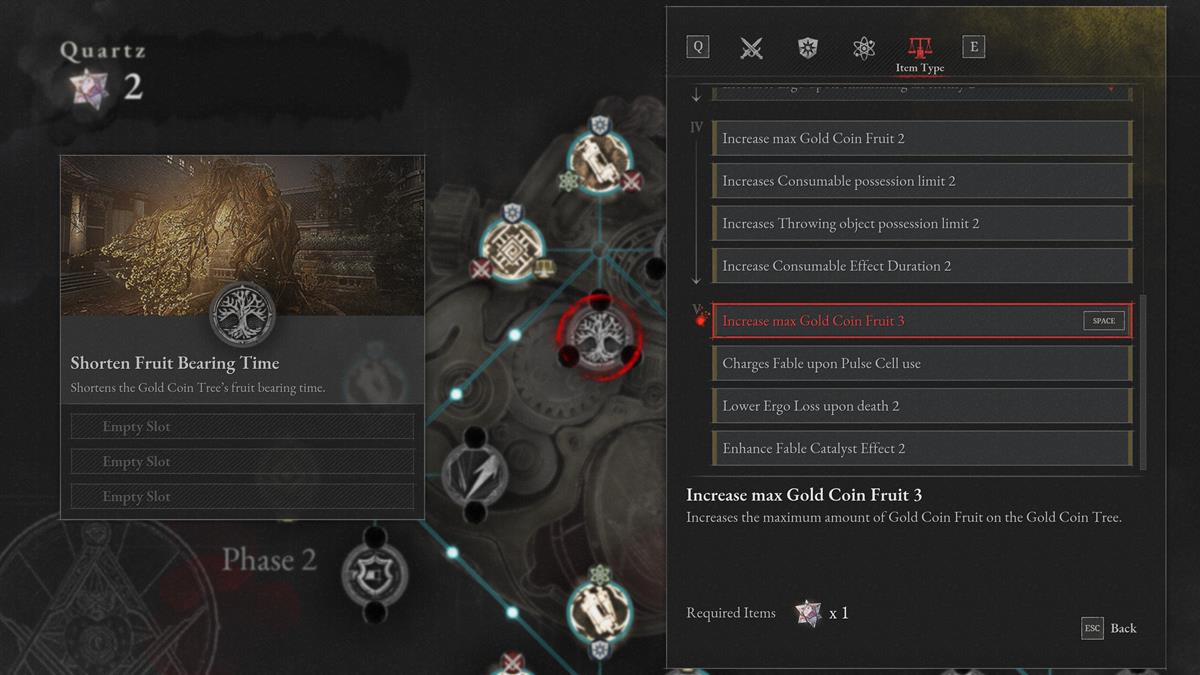 I suggest prioritizing the respec mechanic once you have access to the Gold Coin Tree. Try to get a good build, preferably one that focuses on Technique or Advance, for faster attack animations. Once you're happy with your build, you can use the currency to buy extra Wishstones. As for Star Fragments, I don't think you need to buy them, since you can pick up quite a lot just by going through the campaign.
That's everything you need to know about how to get more Gold Coin Fruit in Lies of P. For more tips and strategies, you can visit our LoP guides hub.
About the author