Guild Cards are back with Monster Hunter: World, but their purpose and how to use them is neither intuitive nor clearly explained. This guide aims to help you figure out what guild cards are, why you might want to take them into account, and how to use them.
What Are Guild Cards?
A Guild Card is essentially your personal form of ID in MH:W. Think of it as a business card that serves also as a resume for how you've been playing the game, what you've achieved so far, and statistics of weapons used, quests completed, etc.
However, the Cards contain more than just your name and history in MH:W. The Guild Card also contains equipment you choose to display, a greeting message, and a pose that both your hunter and Palico display together.
Why Should I Care?
The Guild Cards also serve two practical purposes. For one, if you play along with a player you've exchanged Guild Cards with, you will gain unity when playing together. The Cards you have of other players also allow you to hire their own Palicoes to go out and gather resources.
How Do They Work?
To view Guild Cards, both of other players and your own, you need to access the Info tab from the Options menu. There you can view your current Card, edit it, and send and receive Cards.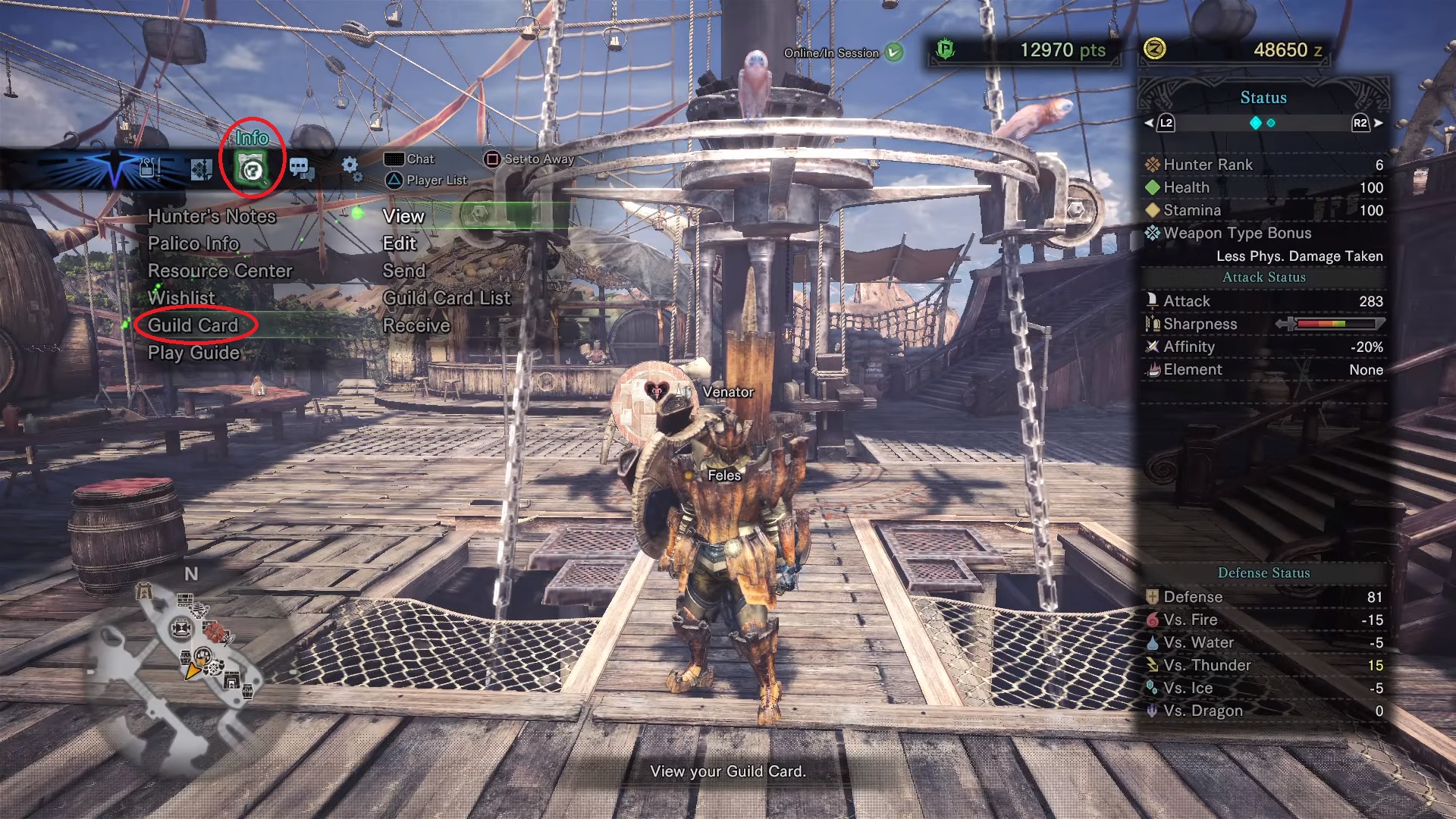 You need to actively send them to other players in order for them to have your Card. Likewise, when they send you their own, you'll need to accept them in other to have them on your list. These features are only possible when you are both in the same session.
In the same tab, you can view all the Cards you have been sent (and those you have accepted) so far. The amount of Cards you can have at one time is currently limited to 100.
—
Do you find yourself exchanging Guild Cards with other players often? Are there ways you would improve upon the current system? Let us know in the comments below. For more Monster Hunter World guides, be sure to check out the following:
About the author