There are a few ways to make use of the Remnant 2 fast XP methods. Leveling your class is integral to progression, since this allows you to unlock new skills and perks. Our Remnant 2 three key factors that can help boost your advancement as you go through the campaign.
How to Earn More XP and Level Up Faster in Remnant 2
The Remnant 2 powerleveling method involves three facets: the Sagestone Ring, the Mudtooth's Elixir, and the Scholar trait. All of these increase your XP earned, making them integral when you're farming enemies. We also suggest checking out our best campaign progression guide, where I provide tips on the ideal zones and quests that you should get during your run.
How to Get the Sagestone Ring
Due to dynamic campaign progression, we can't really say which zone we'll end up in, or what type of quest we'd get. In my case, when I finally arrived in Yaesha, I noticed The Lament dungeon. There's a rather tricky puzzle inside, though it wasn't required to get the Sagestone Ring. I simply found it on one of the altars in the caverns. The Sagestone Ring grants +10% XP, and, once you have it, you'll never take it off.
How to Get Mudtooth's Elixir
In terms of Remnant 2 fast leveling, you can't go wrong with the Mudtooth's Elixir. This concoction can be purchased from Mudtooth in Ward 13 for 500 scrap. Unfortunately, I can't remember when it became available (it certainly wasn't there when I started the campaign). My guess is that only showed up after I had completed the campaign.
In any case, it does provide +15% XP gains. Since this is a concoction and not a regular consumable, it lasts for 60 minutes, and the effect will persist even if your character dies.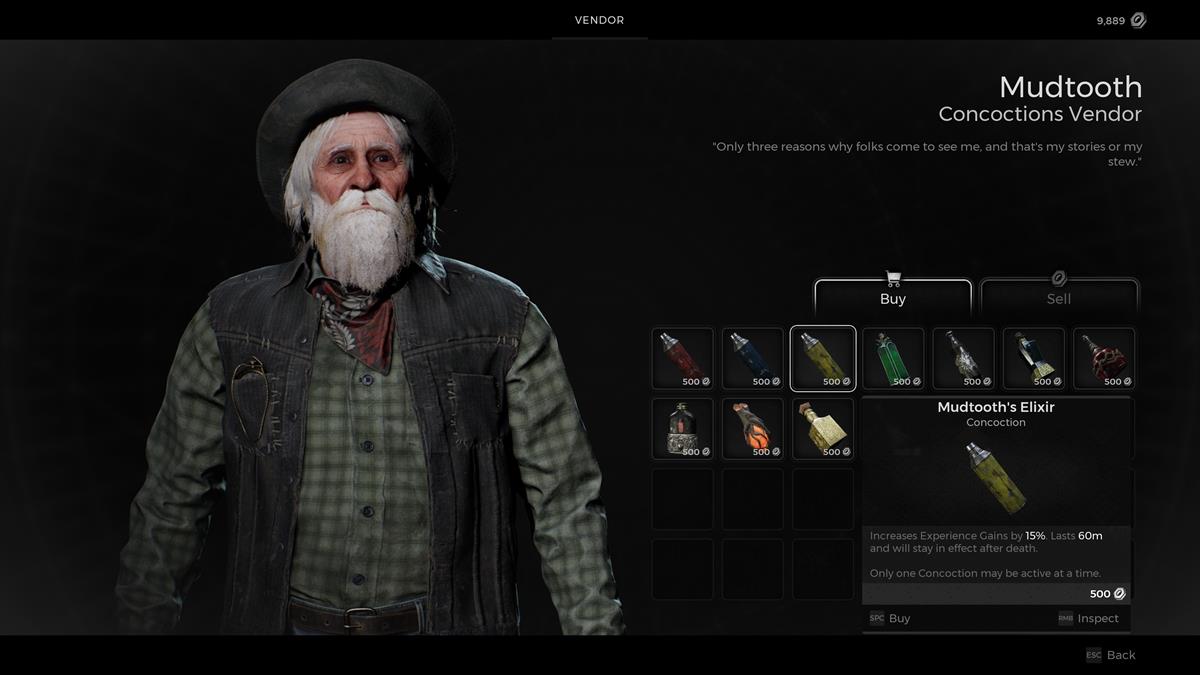 How to Get the Scholar Trait
Speaking of completing the campaign, the Scholar trait will only become available once you've defeated the final boss. This grants bonus XP, up to 15% at level 10. As such, it's advisable to put a lot of trait points into it. In fact, I suggest resetting your traits the moment you can unlock it, just so you have enough points to spare.
Additional Tips for Remnant 2 Leveling
Apart from the above, there are other factors to consider when it comes to the Remnant 2 level up and XP gains mechanics:
Your character's power level is the average of your highest gear upgrades and higher archetype/class levels.
Enemies in the zones you visit for the first time will always be at least one level higher.
If you're no longer gaining as much XP as you want, you try Adventure Mode. This is a shorter, self-contained run that's suitable for farming. You get to keep your levels, gear, and items. Moreover, once you enter those zones (even those that you've already visited in your campaign), the enemies will be scaled depending on your level.
That's everything you need to know about how to earn XP and level up fast in Remnant 2. For more tips and strategies, you can visit our Remnant 2 guides hub.
About the author