Do you want to unlock the Remnant 2 Apocalypse difficulty? This is the toughest mode in the game, one that will truly test your mettle and punish you if you're not careful. Our guide discusses how to unlock Apocalypse difficulty in Remnant 2, along with what the challenges are it brings.
How to Unlock Apocalypse Difficulty in Remnant 2
The Annihilation Final Boss
To unlock the Remnant 2 Apocalypse Difficulty, you need to defeat the Annihilation final boss. I won't spoil all the details that occurs during this fight, or the ending that follows. However, I can say with all certainty that the Annihilation boss fight is one of the most hectic and exhilarating encounters I've experienced in recent memory.
There were times when I found myself surprised and confused, only to get struck down by the boss due to my carelessness. Likewise, there were moments when I could barely reload my weapon or use a Relic charge before I had to dodge a devastating attack.
Needless to say, you'll have your work cut out for you, but the rewards will be worth it. These include the Broken Compass, which unlocks the Explorer class, as well as the Apocalypse difficulty mode.
Related: How to Get Iron in Remnant 2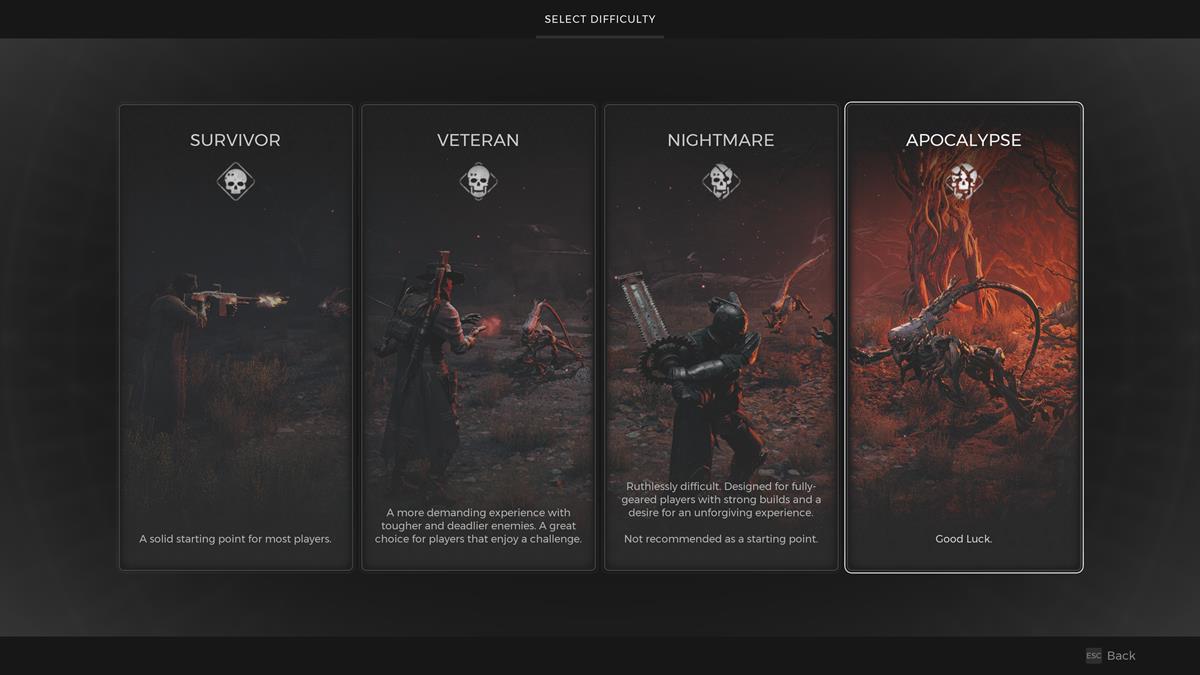 How to Select Apocalypse Difficulty
The game itself doesn't have a traditional New Game Plus mode. As such, once the credits stop rolling, you'll be back in Ward 13. To select the Remnant 2 Apocalypse difficulty mode, simply interact with the Worldstone Crystal and select the World Settings. You can pick either of these two options:
Reroll campaign — Restarts your story progress and removes quest items, but you still retain your gear and levels.
Adventure Mode — Similar to the above, but this mostly takes place in a self-contained biome where you can farm gear, as opposed to a full campaign run.
You can then see various modes, including the Remnant 2 Apocalypse difficulty. Bear in mind that enemies here have higher health and deadlier damage, so you really need to be careful. For best results, you could level the Medic, Handler, or Engineer. For more tips and strategies, you can visit our Remnant 2 guides hub.
About the author