The Gerudo Sky area in The Legend of Zelda: Tears of the Kingdom has only two Korok Seed Locations. Grabbing these useful collectibles puts you just a little closer to collecting all 1,000 in the game. Although, if you aren't aiming to grab every Korok Seed, it might be tempting to skip some Sky sections where there are only a handful. Regardless, here's where to find the Gerudo Sky Korok Seed locations in Tears of the Kingdom.
All Gerudo Sky Korok Seeds in Zelda: Tears of the Kingdom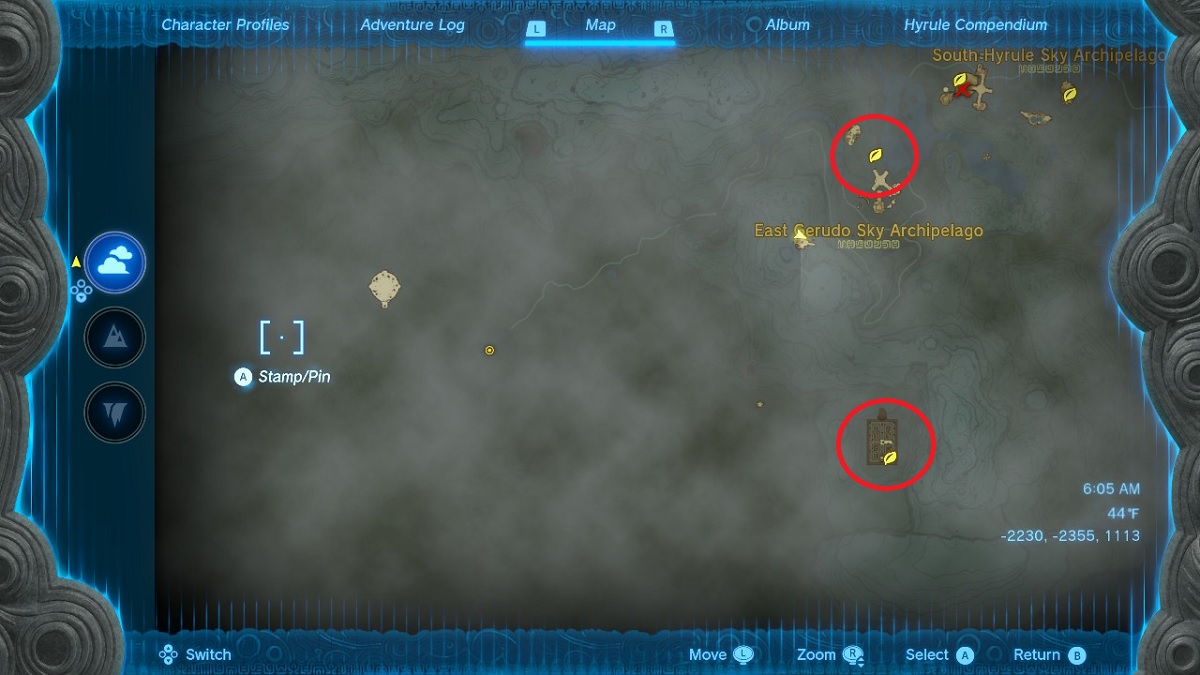 Gerudo Sky Korok Seed Location 1
Starting with the Korok Seed in the north, you'll find a Korok platform to step on that will spawn a ring over the landing pad (-1927, -1825, 1146) you need to glide to in order to find the Korok.
Gerudo Sky Korok Seed Location 2
The Korok Seed in the south features a similar puzzle. There's another Korok platform, but instead of a landing pad, it releases sparkles that you need to examine (-1708, -3583, 1086).
Since the Seed locations are so far apart, I used Zonai devices to launch myself most of the way to the southern spot. It might not be the best way to get there, but combined with Tulin's ability to help me glide over the final stretch, it worked in the end.
Collecting Korok Seeds from Sky areas can be a challenge since they often require Zonai devices to get from one island to the next, but while you're hunting, you can pick up a lot of cooking ingredients, too. Specifically, I found a lot of Sundelion when getting Sky Seeds, and that can be used in cooking to recover Hearts lost to Gloom Damage. Two birds, one stone.
But that's where to find the two Korok Seed locations in Gerudo Sky in Tears of the Kingdom. There's a lot more to do in Zelda: Tears of the Kingdom beyond finding these collectibles, like seeking out what we found to be the 10 best armor sets or getting Link's classic horse.
About the author