The Legend of Zelda: Tears of the Kingdom Moon-Gazing Gorons quest can be completed in the Eldin region. It entails finding a specific cave so you can take a picture with the Purah Pad Camera. However, finding where to take the picture can be tricky, and there's no reason for you to wander around looking for the location. Here's our guide to help you complete the Moon-Gazing Gorons quest in Zelda: Tears of the Kingdom.
How to Complete the Moon-Gazing Gorons Quest in Zelda: Tears of the Kingdom
Moon-Gazing Gorons Quest Starting Location
The TotK Moon-Gazing Gorons quest comes from Tray and Volcon, two elderly NPCs in the middle of Goron City. The two are reminiscing about their past, and they tell you certain clues that will lead you toward the picture location:
There's a place called Lake Ferona in Eldin Canyon.
They want a picture of the full moon shining on the ground at midday.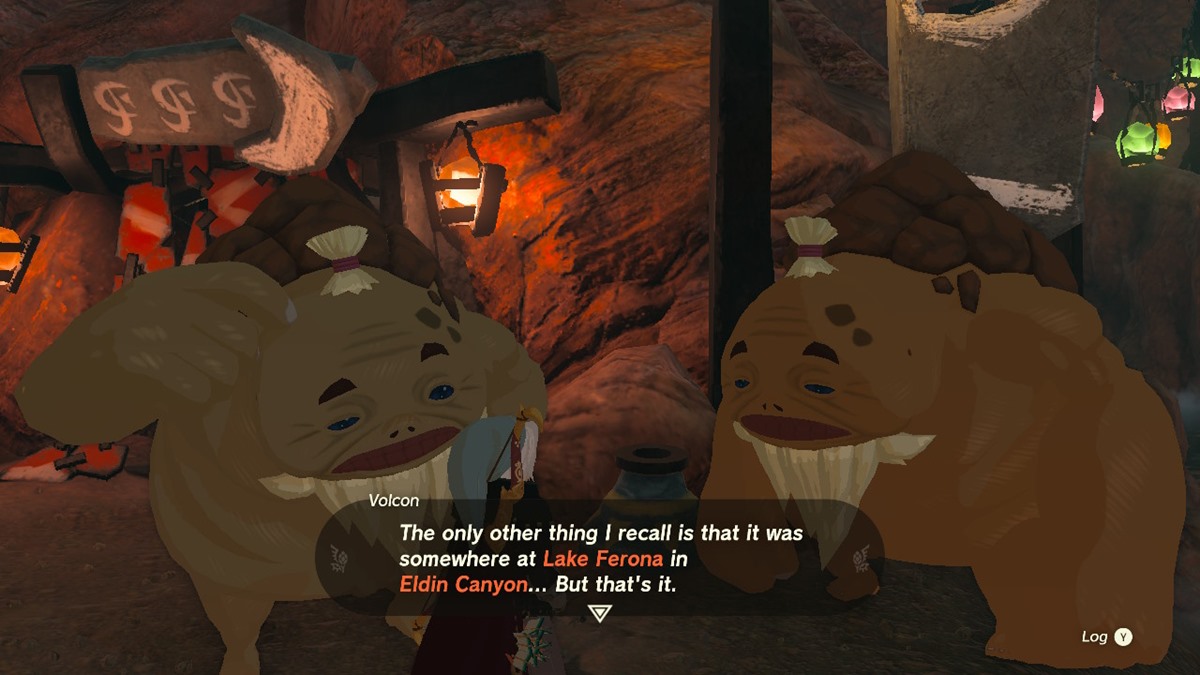 Where to Find Lake Ferona in Tears of the Kingdom
With these clues in mind, it's time to head to Lake Ferona. I suggest using the launch pad in Eldin Canyon Skyview Tower. Then, glide east until you see the lake.
You'll also notice a rock formation that's jutting out. Beyond that is a cave tunnel. The coordinates are (1947, 1194, 0137).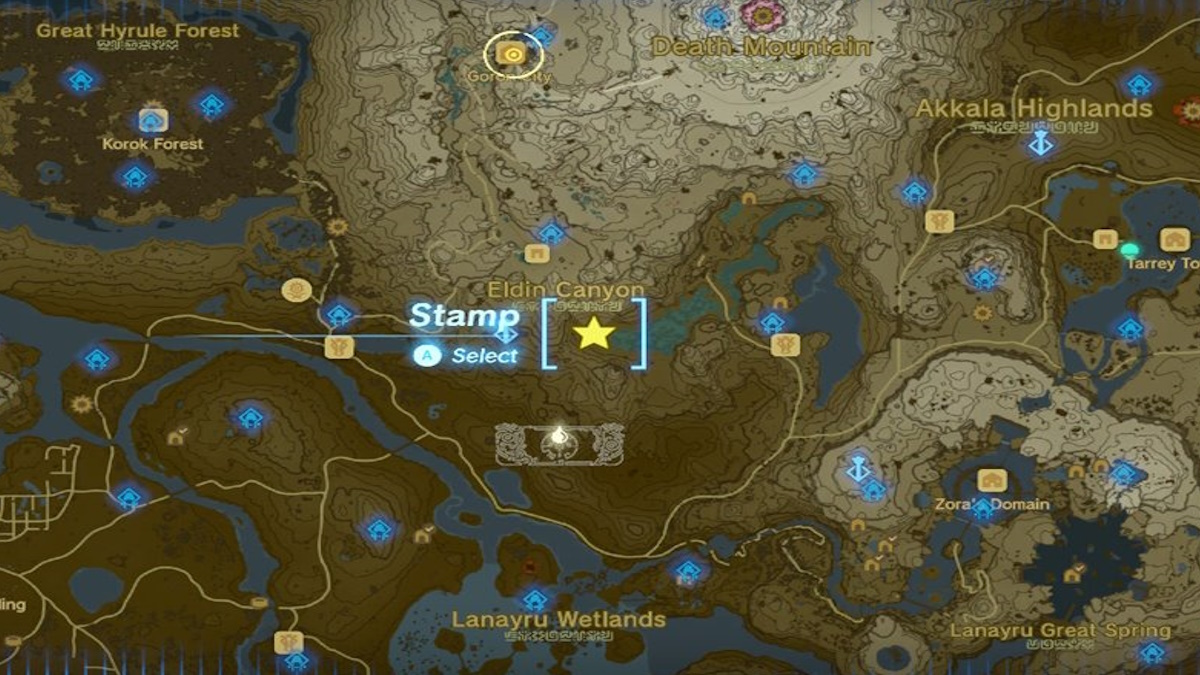 How to Take a Picture of the Full Moon Shining on the Ground
Our goal in this portion of the TotK Moon-Gazing Gorons quest is to take a picture of a full moon as it's shining on the ground. For this task, you'll want to go inside the cave and wait until it's noon in-game.
If it's going to take a while, I suggest dropping wood piles and making a fire by throwing a Fire Fruit so that you can advance the time. Alternatively, you can drop flint next to the wood and strike it with a sharp weapon.
In any case, if it's already noon, you'll notice that the moon will shine on the ground. Bring out your Purah Pad Camera and take a picture of it. There should be a red circle with an exclamation point, denoting that this is a quest requirement.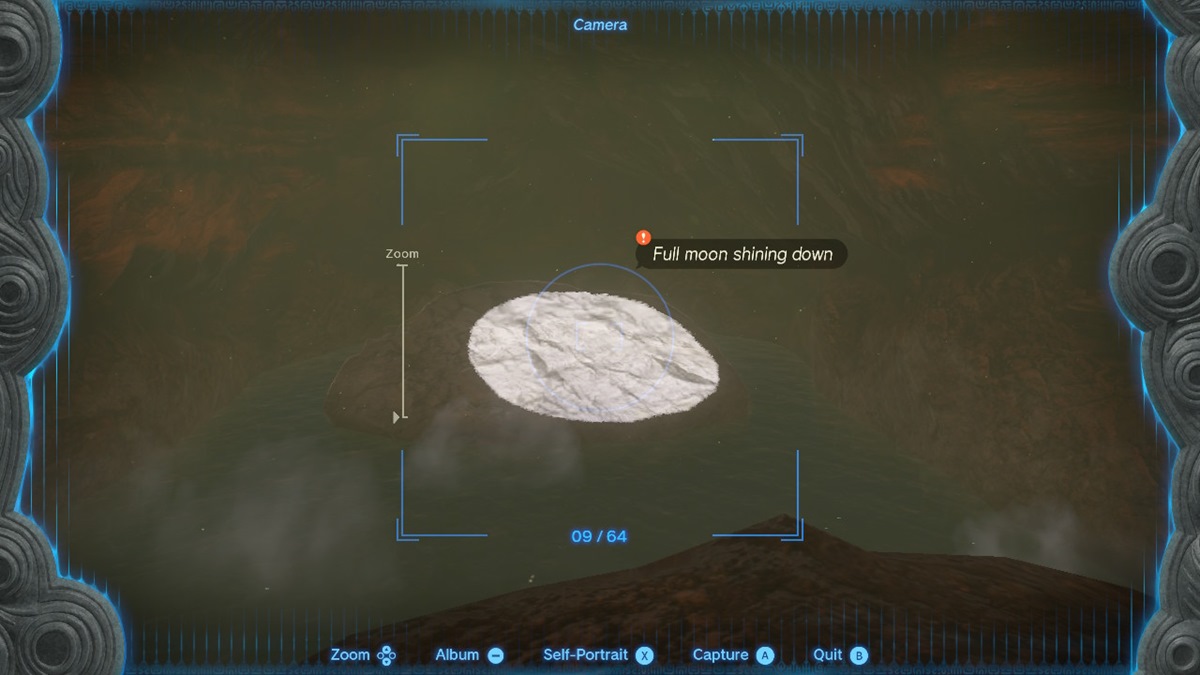 Once you have the picture, return to Tray and Volcon to complete the Zelda: Tears of the Kingdom Moon-Gazing Gorons quest. Show them the picture you took, and they'll reward you with 100 rupees.
Now you know how to complete the TotK Moon-Gazing Gorons quest. Be sure to visit our Zelda: TotK guides hub for more tips, strategies, and walkthroughs.
About the author