The Legend of Zelda: Tears of the Kingdom Missing Owner is a side quest that you can do once you've reached Gerudo Town. In it, you'll need to locate the jewelry shop proprietor who hasn't returned from her journey. Here's our guide to help you find the TotK Gerudo Missing Owner.
Where to Find the Gerudo Missing Owner in Zelda: Tears of the Kingdom (TotK)
The TotK Missing Owner side quest comes from an NPC named Cara. She currently manages the gem shop in Gerudo Town. You should gain access to the hub in the village as part of the main quest. The coordinates are: -3881, -2691, 0123.
Upon talking to Cara, she'll mention that the proprietor, Isha, hasn't returned yet, and she's gotten worried. To find Isha, you'll have to trek all the way to the west of Gerudo Town, in an area called Toruma Dunes. The coordinates are: -4771, -2826, 0034.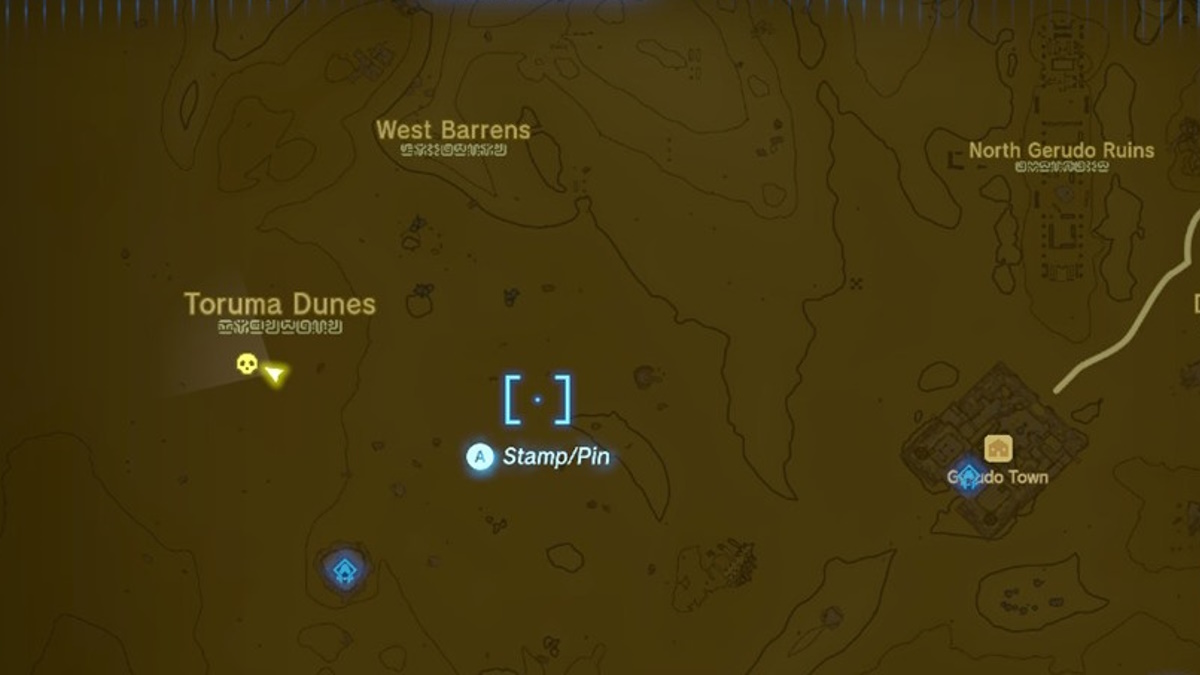 You'll notice that Isha is on top of a rock formation, and she's not about to climb down. That's because there's a Molduga waiting down below. This monstrous creature stalks the sand dunes of the desert.
I personally feel that this creature is easy enough to take out since it's sensitive to sound. That means I was able to lure him into the open before dealing damage. You can learn more in our Molduga boss guide.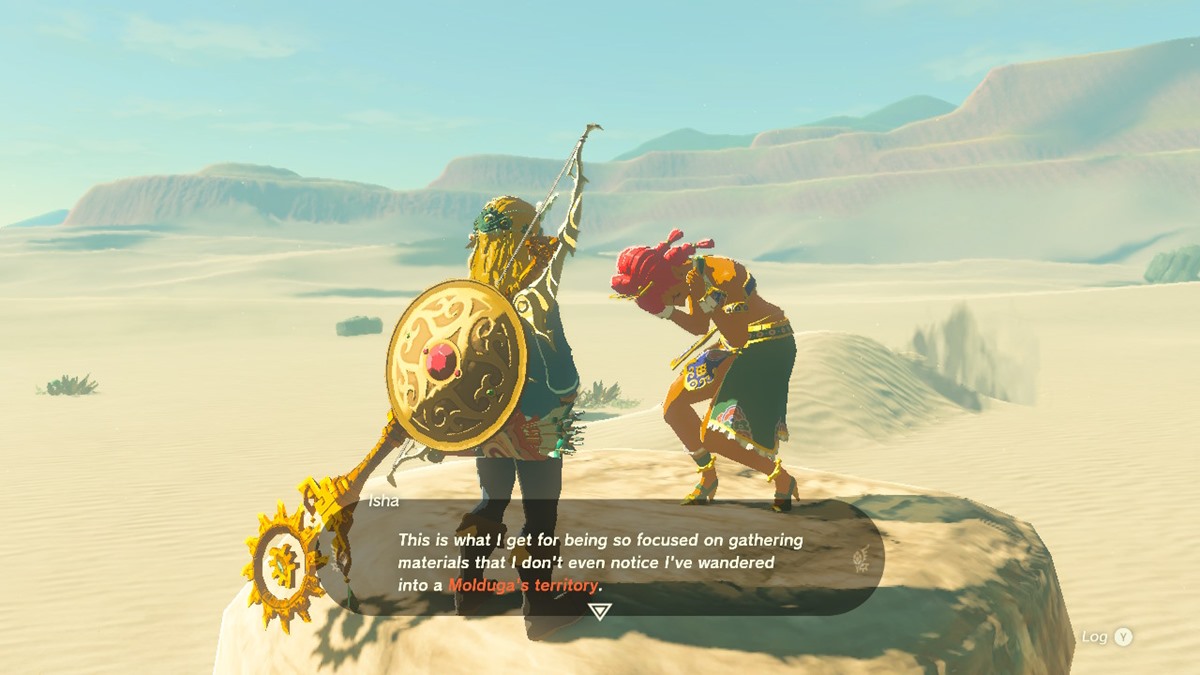 After defeating the Molduga, Isha will be quite thankful for your aid. Return to Gerudo Town and talk to her to complete the Zelda: Tears of the Kingdom Missing Owner quest. Not only will Isha give you a Diamond for your troubles, but she'll also offer to craft two unique/legendary armaments: the Scimitar of the Seven and Daybreaker.
Now you know how to find the TotK Missing Owner. Be sure to visit our Zelda: TotK guides hub for more tips, strategies, and walkthroughs.
About the author