You'll meet many characters in Lies of P. Several of them are found in Hotel Krat, and they've all got their own stories to tell. One of them is Antonia, an old woman in a wheelchair, who seems to be suffering from the Petrification Disease. Here's how to save Antonia in Lies of P and whether you should give the cure or not. Spoilers follow.
How to Save Antonia in Lies of P: Should You Give the Cure or Not?
You can save Antonia in Lies of P by telling Polendina to give her the cure. That might sound simple, but it's actually part of an overarching quest chain that takes place throughout your campaign run. Here's a quick summary of what you need to do:
Acquire the Wedding Ring from Julian the Gentleman.
Convince Polendina that humans can fall in love with puppets.
Get the cure from Giangio.
Complete other interactions leading to Antonia's death.
Yes, the Lies of P save Antonia task still leads to her death. However, I felt that this was the more humane or compassionate outcome, especially if we follow the narrative thread of the story.
How to Get the Wedding Ring from Julian the Gentleman
You'll meet Julian the Gentleman in Rosa Isabelle Culvert. Agree to help him find his wife's body. Then, get past the sewers until you're back at the alleyway. You should see a dead woman wearing a black dress. Pick up the item and return to Julian, so you can tell him that his wife still loves him. Julian will reward you with the Sad emote and the Wedding Ring.
How to Convince Polendina and Get the Cure
From that point onward, make sure you recheck the Hotel Krat info via the Stargazer fast travel point. If you see icons of NPCs, that means they have new dialogue. Later on, this should lead to the arc pertaining to Polendina and Antonia:
Polendina will ask if a human can fall in love with a puppet. Show him the Wedding Ring to convince him.
Later, approach Antonia to trigger a cutscene. She'll ask if there's still a trace of her youthful beauty left. Respond with: "Of course."
If you see that Giangio has additional dialogue, talk to him and exchange a Gold Coin Fruit. This yields the Cure for Antonia item.
Return to Polendina and tell him to administer the cure if you want to save Antonia in Lies of P.
Related: The Best Wishstones in Lies of P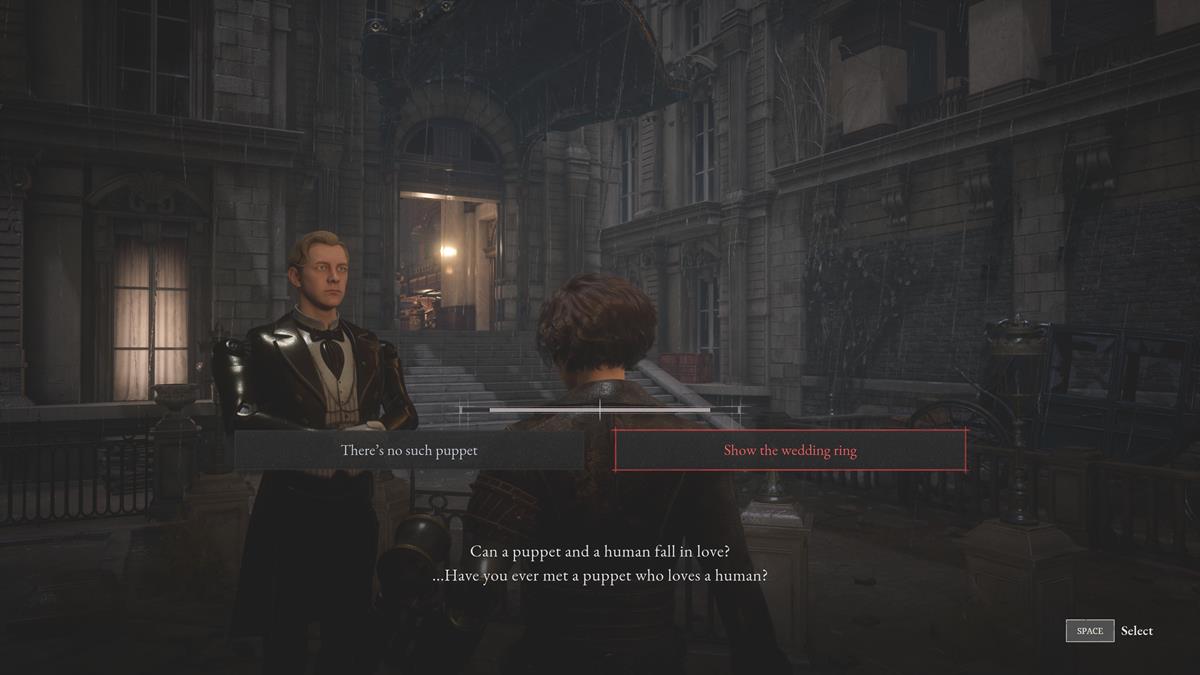 Antonia Interactions, Death, and Rewards
The next interactions take place during the closing chapters of the game. After Hotel Krat is attacked, Antonia will move to Geppetto's room on the second floor. Past that point, continue the game normally until you defeat Laxasia the Complete. After beating the boss, there's also a conclusion regarding Sophia's story and fate.
When that's done, return to Polendina. He'll say that Antonia has perished, which earns you "The Story of the Refined Old Lady" achievement (as long as you've exhausted all dialogue options).
Head back to Geppetto's room and you'll see that Antonia's wheelchair is empty. However, if you interact with the item orb, you'll receive the Memory of Beach record and Cherry-Scented Letter.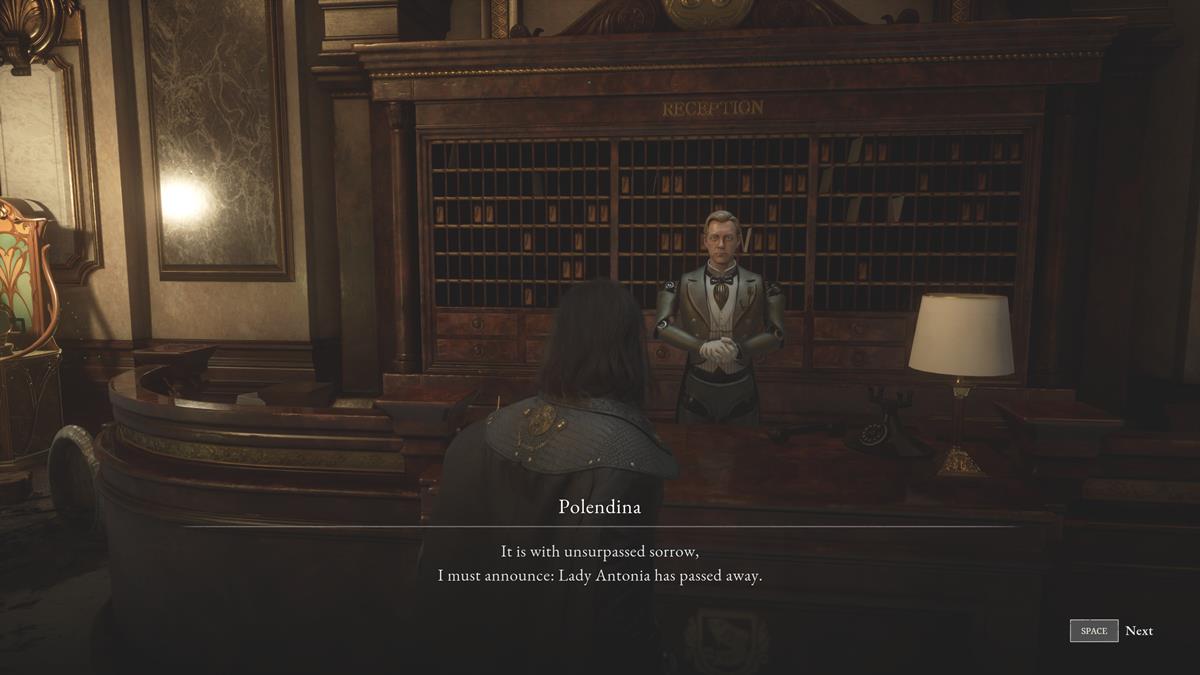 That's everything you need to know about how to save Antonia in Lies of P and whether you should give her the cure or not. Although she succumbed to her illness, I felt that this is also completed her arc since we did obtain a record and an achievement. Still, there might be a drastically different outcome, which I wasn't able to explore during my playthrough. For more tips and strategies, you can visit our LoP guides hub covering topics such as whether you can save Sophia and how to find the last story of Antonia.
About the author