The Atom Smasher in Remnant 2 pulverizes your foes. This sledgehammer has high damage and stagger rating, making it extremely viable for melee combat. Our guide discusses this weapon's location and perks.
How to Get the Atom Smasher in Remnant 2
To get the Atom Smasher, you need to complete the train event in N'erud: Terminus Station. Getting there, however, requires a bit of luck. Here are some tidbits:
Reach Terminus Station in N'erud and fight through the facility.
Complete the Train Event in under seven minutes.
Obtain the Atom Smasher and Decorum Cipher.
How to Reach the Terminus Station in N'erud
Due to dynamic campaign generation, it's possible to get different zones and main quests each time you start or reroll your run. As such, I suggest reading our best campaign progression guide, so you're aware of the ideal starting locations and quests that you can tackle.
In my case, I discovered the Terminus Station as part of the Seeker's Keys main quest in N'erud. The entrance was in the biome's second overworld zone, the Timeless Horizon. Once inside, I fought my way through countless robots and drones, until I finally reached an elevator that took me to the deepest recesses of the facility. That's where I stumbled upon the Train Event.
How to Complete the Train Event
The Remnant 2 Train Event has to be completed in under seven minutes. The AI, which starts this event, even chides you for your attempt. Anyway, this whole encounter involves numerous robots and drones, some of which are shielded. Ideally, you should have the Enigma handgun from the Labyrinth, since its electrical damage punches through mechs and their shields.
Once you've cleared the whole event, you'll reach a checkpoint. Climb up the ladder and head to the second floor. You'll notice an opening that leads back inside the train. Jump down there and pick up the Atom Smasher. You'll also find the Decorum Cipher, a quest item that can be used to gain a reward.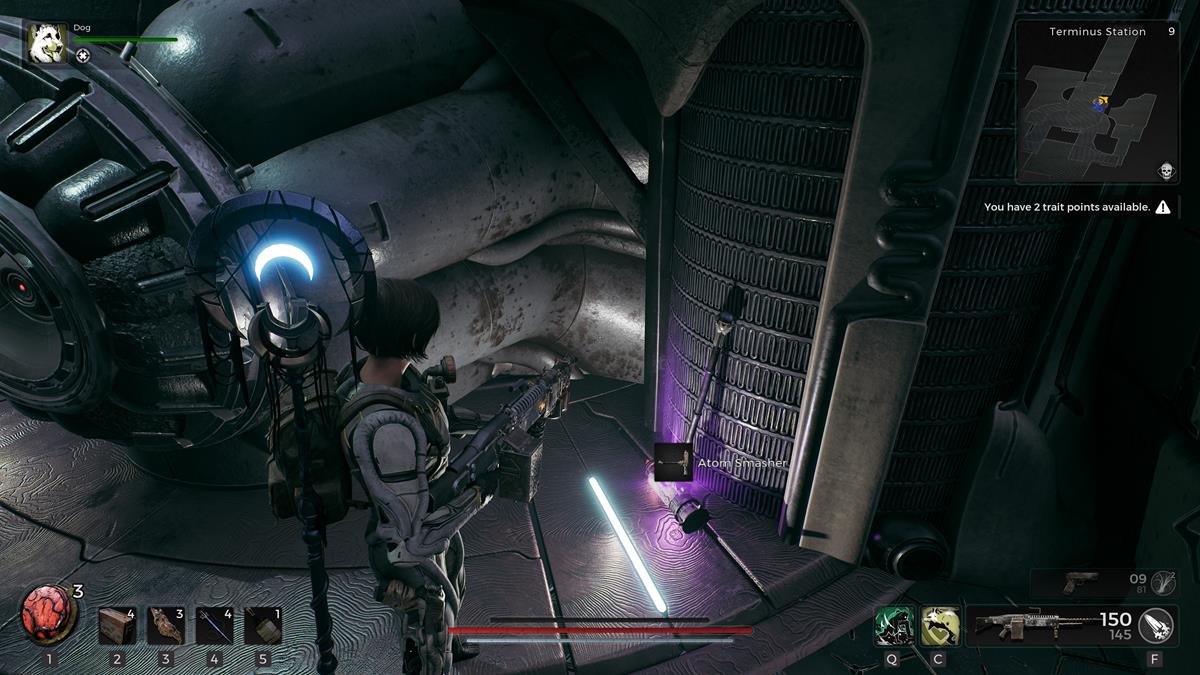 Atom Smasher Stats and Mod
The Remnant 2 Atom Smasher has the following features:
Damage: 72
Critical hit chance: 5%
Weak spot damage: 95%
Stagger modifier: 11%
Unique mod: Accelerator – Charged melee attacks increase the speed of all melee attacks by 10% for five seconds.
As the name implies, the Atom Smasher is all about cracking and pulverizing your enemies. It has high damage even without being upgraded. Likewise, the stagger modifier helps when bashing opponents to cancel attacks or break defenses.
That's everything you need to know about the Atom Smasher in Remnant 2. For more tips and strategies, you can visit our Remnant 2 guides hub.
About the author