It's time to jump back into Ward 13 and the worlds connected to it. There are new enemies and bosses to fight, new loot to hoard, and new regions to explore. Here's how to start The Awakened DLC in Remnant 2.
How to Start The Awakened King DLC in Remnant 2
To start the Remnant 2 The Awakened King DLC, simply select it from the Adventure Mode screen when interacting with the World Crystal in Ward 13. Bear in mind that this is considered a "one-shot" run, which is different from the other regions in the game.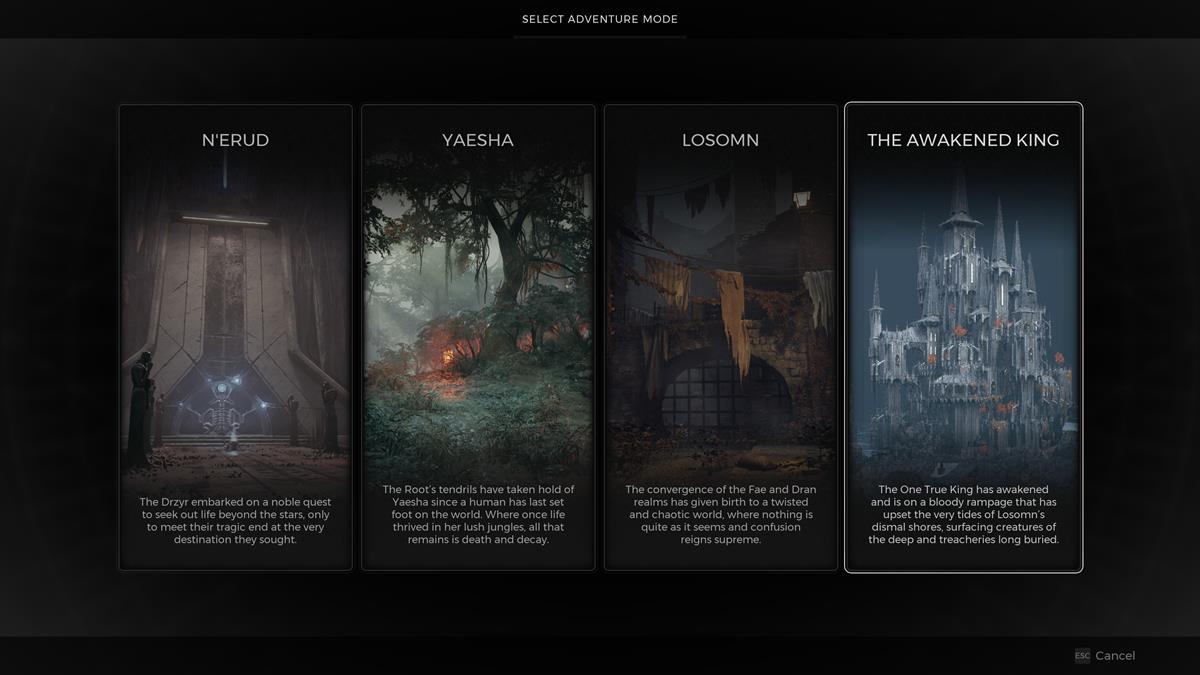 What is a One-Shot Adventure? The Awakened King Explained
A one-shot adventure means that all DLC-only dungeons/locations will be present during your first attempt at the DLC. However, the moment you reroll your run, the locations will be randomized. The dungeons in Losomn from the base game (i.e. The Great Sewers, Tiller's Rest, and Postulant's Parlor) will be combined with those from the DLC (i.e. Drowned Wen, Derelict Lighthouse, and the Forgotten Commune).
The Awakened King DLC one-shot is also distinct from the three zones in the base game: Losomn, Yaesha, and N'erud. The default zones have different quest chains that lead to their own respective rewards. For instance, the N'erud zone has these two main questlines:
The overworld map tends to be different due to the places that you need to visit. Of course, a bit of randomness does apply, too, since you'll never know the type of optional dungeons that become available.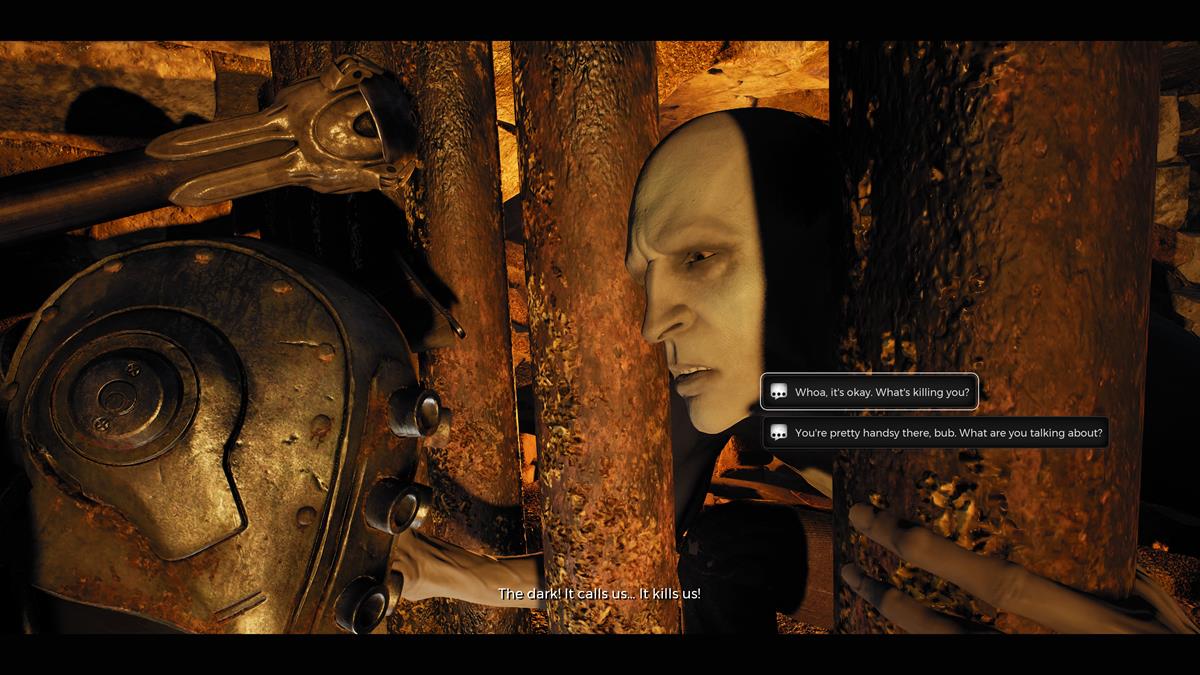 As for the Remnant 2: The Awakened King DLC, it takes place in a seaside area in Losomn. However, as a one-shot run, it only has a single main quest and final boss. The whole arc also tends to be shorter, though you can still expect some randomness when it comes to the optional dungeons.
In my case, my initial playthrough started in the Forlorn Coast, one of the largest overworld areas in the game, almost labyrinthine in its design. As cited earlier, an initial run contains DLC-only locations. As such, when I rerolled Adventure Mode, that's when I saw doorways that led to Tiller's Rest, Great Sewers, and Postulant's Parlor (which are from the base game).
Eventually, I arrived at the Palace of the One True King, where I had to make a fateful choice. In subsequent rerolls, you might see other optional dungeons, but the general layout of the main zones should remain familiar throughout.
That's everything you need to know about how to start The Awakened King DLC in Remnant 2. While you're out and about exploring, you might want to know how to get new items, such as the Abyssal Hook and Elevated Ring. For more tips and strategies, you can visit our R2 guides hub.
About the author