Beginner Tips For Getting The Most Out Of Grand Theft Auto Online
Here are some tips to help you on your way to greatness.
Grand Theft Auto Online released last Tuesday, October 1, and the game has run into several technical issues that Rockstar is working to fix. However, when GTA Online does work, it is an exciting game that is awesome to play with friends.
Grand Theft Auto Online takes place in Los Santos, the same city that GTA V takes place in, and players will start off by creating their online character. The process is a little complex because each player gets to pick what their grandparents looked like, and how much their parents resembled either their mother or father. And finally, the player can then choose which parent their character resembles the most and then it is off to the tutorial.
The tutorial is not difficult, especially if the player has spent some time in Grand Theft Auto V, but it does do a nice job of helping set the atmosphere for what online play has to offer. And it is in the tutorial where my first tip comes into play.
Tip #1: Make sure your first car is a good one!
One of the last things that you will do in the tutorial will be to install a Tracker into your car as well as adding Full Coverage Insurance to the car. However, once the Tracker is installed, that car is yours until you buy a Garage and elect to replace it with another car. My advice: take some extra time and try to find a car that is fairly decent.
My first car was the Cheval Fugitive, which is similar to a Chevrolet Malibu, and it was an alright starter car. The Fugitive is not the fastest nor does it handle the best, but it did the job until I could find a better car. Odds are good that you might not be able to get your hands on a great car right at the start, but get the best you can for the moment.
Also, none of the "premium" cars will be available to steal as Rockstar has made those available only through purchase. So if you want to roll around Los Santos in a Bravado Banshee or Vapid Bullet, you will need to save up your hard-earned cash to buy them off the internet.
Tip #2: Save your money for important purchases!
The world of Los Santos is huge and there are a lot of things to spend money on, but it will be in your best interest to save your money. When you get your first car, you will be tempted to spend money upgrading it or making it look cool, and that needs to be avoided at all costs.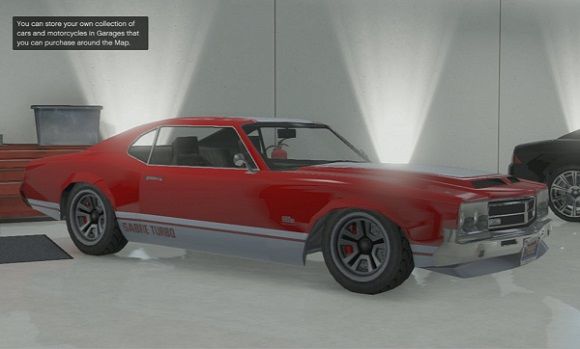 Seriously, the short-term gain of having a sweet car will cost you in the long run...
One purchase that you should make as soon as possible is going to buy a Micro-SMG once you hit Level 5. The Micro-SMG is not great but it does have a high rate of fire, and it will help on Missions or if any unfriendly players try to pay you a visit.
Another big purchase that you will want to save up for is going to be a Garage or an Apartment. A Garage will allow you to store multiple cars for the different Missions or Races in Grand Theft Auto Online. An Apartment allows you to store cars and also gives you a place to call home, and your online friends can hang out at your place!
Tip #3: Deposit your cash immediately!
The nice thing about completing Jobs and Missions is that you get paid in cash for all your hard work. The downside to this is that other players can hunt you down for your money so depositing your money into the Bank quickly is very important. Unless you like people taking your hard-earned money...but no one likes that!
This list of tips could go on, but these three things are probably the most important to keep in mind. Pick your first car wisely and only spend money on items that can benefit you in the future. Save your money up for a big ticket item like a Garage or an Apartment, and later on spend money on fun things like fancy cars.
Published Oct. 8th 2013