Super Smash Bros. for Wii U Unlockables
This guide lists all the Characters, Stages, and Challenges available to be unlocked in Super Smash Bros. for Wii U and how to unlock them.
It has been a couple weeks now since Super Smash Bros. for Wii U hit store shelves and brought its eight-player multiplayer. By now, I am sure you are eager to unlock everything that the game has to offer. In this article, I take a look at all of the characters, stages, and challenges that can be unlocked.
Note that, for obvious reasons, this article contains spoilers.
Characters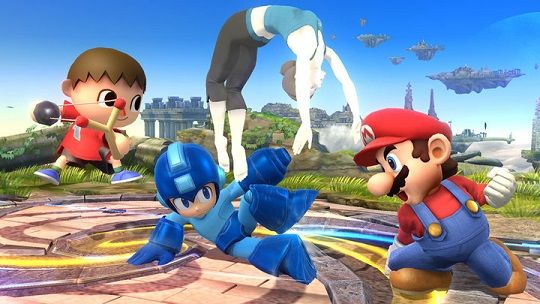 Every character in Super Smash Bros. has two ways that they can unlocked. The first method is by playing a set amount of Smash matches. The second method is by completing a unique requirement for each character.
If you unlock a character, but fail to beat them in the one-on-one Smash, do not worry. You do not need to complete the unlock requirement again, simply play any game and you will fight them again afterwards.
| Character | Matches | Alt. Method |
| --- | --- | --- |
| Falco | 10 | Beat Classic mode (any difficulty) |
| Wario | 20 | Complete 100-Man Smash |
| Lucina | 30 | Beat Classic at 5.5 intensity |
| Dark Pit | 40 | Beat All-Star on normal |
| Dr. Mario | 50 | Beat a Master Order on hard |
| R.O.B. | 60 | Beat Crazy Hand after beating 10 matches in Crazy Orders |
| Mr. Game & Watch | 80 | Beat Classic mode with 5 characters (any difficulty) |
| Duck Hunt | 100 | Get 1 KO in Cruel Smash |
Stages
Stages in Super Smash Bros. also have their own unique requirements to be unlocked. Below is the list of requirements:
| Stage | Requirement |
| --- | --- |
| Duck Hunt Stage | Unlock Duck Hunt character (1 KO in Cruel Smash) |
| Flat Zone X | Break 100 blocks in Trophy Rush as Mr. Game & Watch |
| Kongo Jungle 64 | Clear the The Original Heavyweight event |
| PAC-LAND | Play on every map in Smash Tour |
| Pokemon Stadium 2 | Clear the When Lightning Strikes event |
| Smashville | Clear the Playing Tricks event |
Challenges
Nintendo is putting a greater emphasis on Challenges this generation. Challenges can have any variety of unlock requirement and each one unlock a miscellaneous item, such as a new Pokémon from the Pokéball item or a piece of gear for your custom characters. Below is a list of all of the challenges:
Clear Classic at intensity 9.0 without losing a single life
Play as Lucina and score 8 or more KOs alone in Cruel Smash
Play as Dr. Mario and get Fever Rush 8 or more times alone in a single game of Trophy Rush
Play as Pit and score 4 or more KOs alone in Cruel Smash
Play Pac-Man in Stage 3 of Solo Target Blast and score 300 000 using the back wall
Clear Solo Classic in 12 minutes on intensity 9.0 with Marth
Collect all custom moves
Collect all Mii outfits
Get 8 or more KOs in Cruel Smash
Collect all Mii headgear
Clear All-Star on Hard with all characters
Destroy a total of 50 000 or more blocks in Trophy Rush
Clear the true Solo All-Star mode on normal or higher while playing as Captain Falcon wihout healing between rounds
Score at least 450 000 points in a single game of Target Blast on Stage 3
Collect over 300 000 gold
Collect 700 unique trophies
Get a perfect on every stage in Target Blast
Clear Crazy Orders after 20 or more turns while playing as Mario
Get a score of more than 85 in a single Rival Smash
Collect all the CDs
Clear Classic at intensity 9.0 without any customizations
Clear the true Solo All-Star mode within 6 minutes playing as Jigglypuff
Clear Solo Classic at intensity 8.0 with 3 or more characters
Start the final battle with 10 fighters in Smash Tour
Clear the true Solo All-Star mode on hard while playing as Duck Hunt
Play as Ganondorf and hit Sandbag at least 1000m/3280ft in Solo Home-Run Contest
Clear the true Solo All-Star mode within 6 minutes while playing as Shulk
Clear a 3-Minute Smash after getting 120 or more KOs
Clear the true All-Star mode on normal difficulty or higher without healing between rounds
Complete the reward conditions for all of the Solo events
Clear the true Solo All-Star mode without recovering health between rounds while playing as Zero Suit Samus
Clear the All-Star Battle: Secret event on hard difficulty
Clear Classic at intensity 7.0 or higher with all the characters
Clear the The FINAL Final Battle event on hard difficulty
Play as Bowser Jr. in Stage 1 and get a score of 150 000 or more in a single game of Solo Target Blast
Get a chain of at least 100 in Trophy Rush without taking any damage while playing alone and as Samus
Clear All-Star on hard difficulty with 8 or more characters
Clear the true Solo All-Star mode on hard while playing as Ike
Play Solo Cruel Smash as Luigi and survive for 1 minute
Hit Sandbag 1000m/3280ft or more in Home-Run Contest
Clear a Master Orders ticket with a difficulty rating of Intense
Clear Crazy Orders after 12 or more turns
Use Diddy Kong and get 3 or more KOs on your rival in a single Rival Smash
Clear the true All-Star mode on hard difficulty
Get 120 or more KOs in a single Endless Smash
Clear Solo Classic at intensity 8.0 with 2 or more characters
Clear the Kirby's Crazy Appetite event on Hard difficulty
Clear 10-Man Smash within 25 seconds with all characters
Clear a Solo 3-Minute Smash after getting 100 or more KOs while playing as Mii Gunner
Get a chain of 300 or more in a single game of Trophy Rush
Play as Ness in Stage 3 and get a score of 200 000 or more in a single game of Solo Target Blast
Play as Meta Knight and score 90 KOs or more in Solo Endless Smash
Get a Perfect on any stage in Target Blast
Clear all of the Solo events
Clear a Master Order on Hard difficulty or higher while playing as King Dedede
Clear a Solo 3-Minute Smash after getting 110 or more KOs while playing as Bowser
Clear Solo 10-Man Smash without taking any damage while playing as Dr. Mario
Play alone and as Fox and get a Fever Rush 6 or more times in a single game of Trophy Rush
KO your rival 4 or more times in a single Rival Smash
Clear Crazy Orders after 10 or more turns while playing as Greninja
Clear a Master Order on Very Hard difficulty or higher
Get a chain of at least 200 in Trophy Rush while playing alone and as Donkey Kong
Get 3 or more checkpoint bonuses in Smash Tour
Clear Solo 100-Man Smash within 3 minutes while playing as Mii Swordfighter
Collect 300 unique trophies
Score at least 200 000 points in a single game of Target Blast on Stage 2
Defeat 12 or more fighters in a single Smash Tour
Place first in 5 or more battles in a single game of Smash Tour
View every fighter's Final Smash
Destroy 250 or more blocks in a single game of Trophy Rush
Get 1 or more KOs in a single Solo Cruel Smash
Clear Solo Classic within 20 minutes while playing as Olimar
Play as Zelda in Stage 1 and get a score of 150 000 or more in a single game of Solo Target Blast
Clear Solo Classic at intensity 5.5 or higher, playing as Wario without any customizations
Clear Solo All-Star on normal difficulty or higher while playing as Lucario
Clear Solo 100-Man Smash within 3 minutes while playing as Sonic
Hit Sandbag between 500-505m/1640-1656ft in Solo Home-Run Contest while playing as R.O.B.
Play alone and as Robin and get a Fever Rush 4 or more times in a single game of Trophy Rush
Play alone and as Pikachu and destroy 200 blocks in a single game of Trophy Rush
Clear 10-Man Smash within 17 seconds
Play as Sheik and score 50 KOs or more in Solo Endless Smash
Hit Sandbag between 500-505m/1640-1656ft in Home-Run Contest
Clear the Fitness Junkie event on Normal difficulty or higher
Get a chain of at least 150 in Trophy Rush while playing alone and as Falco
Get a max combo of 50 or more in Training
Hit Sandbag 600m/1968ft or more in Home-Run Contest
Use 18 or more Tour Items in a single game of Smash Tour
Play as Link and score 50 KOs or more in Solo Endless Smash
Play alone and as Mr. Game & Watch and destroy 100 blocks in a single game of Trophy Rush
Clear Solo Classic on intensity 5.5 or higher while playing as Kirby
Play as Palutena in Stage 2 and score 80 000 or more in Solo Target Blast using the back wall
Deal the final blow to a boss in Smash Tour
Clear Crazy Orders after 5 or more turns
Get a score of more than 20 in a single Rival Smash
Play as Charizard and get a score of 100m/328ft or more in Solo Home-Run Contest without using the bat
KO your rival 2 or more times in a single Rival Smash
Clear the No Mere Sparring Match event on normal difficulty or higher
Clear Solo Classic without losing a single life while playing as Little Mac
Get a score of 25 or more in a single Rival Smash while playing as Dark Pit
Play as Toon Link in Stage 2 and get a score of 120 000 or more in a single game of Solo Target Blast
Reveal the entire wall during the credits
Clear Classic at intensity 5.5 or higher
Get a max combo of 30 or more in Training
Clear Solo Classic while playing as Yoshi
Clear 10-Man Smash within 25 seconds
Play as Peach and hit Sandbag at least 320m/1049ft in Solo Home-Run Contest
Get 50 or more KOs in a single Endless Smash
Clear Classic without losing a single life
Clear All-Star on normal difficulty or higher
Clear 100-Man Smash within 3 minutes
Clear the Behind Enemy Lines event
Clear 100-Man Smash
Clear a 3-Minute Smash after getting 60 or more KOs
Have the game on for more than 10 hours
Clear Solo Classic at intensity 2.0 with 5 or more characters
Collect 50 different special moves
Recover the stat boosts a Metroid stole from you in Smash Tour
Score at least 150 000 points in a single game of Target Blast on Stage 1
Clear the The Falchion's Seal event on normal difficulty or higher
Get a chain of 100 or more in a single game of Trophy Rush
Clear Solo 10-Man Smash within 35 seconds while playing as Mii Brawler
Collect 15 different special moves
Clear Crazy Orders while playing as Villager
Clear the When Lightning Strikes event
Collect 50 unique trophies
Clear the Playing Tricks event
Clear a Master Orders ticket while playing as Mega Man
Clear Crazy Orders
Play all the maps in Smash Tour
Get a chain of at least 50 in Trophy Rush while playing alone and as Wii Fit Trainer
Clear 10-Man Smash
Clear a Master Orders ticket while playing as Rosalina & Luma
Clear a Master Orders ticket
Bump into an enemy who appears on the board during Smash Tour
Create a Mii Fighter in Custom
Customize a fighter in Custom
Create a stage in the Stage Builder
Bump into every opponent on the board in a single game of Smash Tour
Clear the The Original Heavyweight event
Clear All Star
Published Dec. 12th 2014