Triple Town: Tips to Increase Your Boom Town High Score
A quick guide for how to get the best high score at Triple Town's Boom Town map.
This guide is a quick "how-to" for maximizing your scores for the Boom Town and Boom Town Multi-Player maps in Spry Fox's Triple Town.
Since the Boom Town maps are only available on the mobile versions of the game, these strategies don't work quite as well on the Facebook version or on other maps.
This will outline a strategy for play that can make it so that you don't get less than 1,300,000 on the Boom Town map.
What is Boom Town?
Boom Town is the timed map for Triple Town. There are a couple of key differences between Boom Town and the traditional Triple Town game. In both the standard and multiplayer version of the map, you get two minutes to build the highest point total version of your city.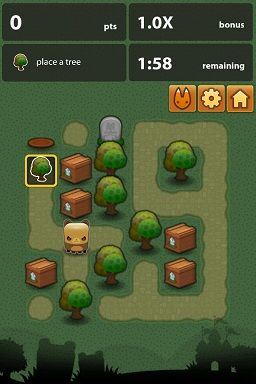 To start a Boom Town map, select either the standard Boom Town or Boom Town Multiplayer (only available during tournaments) from the Map Select Screen. From here, you will be given a list of possible boosts. You can select up to two boosts.
There are also no Ninja Bears and no grass, and you will occasionally be given Mansions and Houses to place.
The map also has five crates on it that will give you Crystals. To access these Crystals, all you need to do is click on them.
Build for a Floating Castle
There is a certain progression of objects in the game. The basics are three Grasses make a Tree and so on.
For Boom Town, the progression you'll want to memorize and work towards is the Tree-House-Mansion-Floating Castle. In two minutes this is doable, and in fact you can sometimes build multiple castles depending on initial object placement.
The important progression is the one in the middle of the above image. You'll want to save all five of the Crystals for this progression. To an extent, this is putting all of your eggs in one basket -- one misplaced Crystal and your mansions might be too far apart to build a castle.
What works best for me is to:
Build all three of the small, redder houses and sometimes the white houses as well.
Then I'll only build two of the Mansions, then use the Crystal to turn them into a Castle.
Repeat the process until I have two Castles which get Crystalled into a Floating Castle.
You'll get more points out of your Floating Castle if you use three Castles, but I usually don't have enough time to power through those moments.
The Floating Castle is important because it is worth about 600,000 points on it's own. Add a multiplier from other plays, and it can really seal the deal in a personal or multiplayer match.
Build in L Shapes
For me, the most effective strategy for building is in L shapes. Remember that the youngest object you build is the location of the final object. This is especially important when sequencing major progressions (like heading towards the Floating Castle).
Placing objects in pre-determined L-shapes makes it easier to casually plan on the fly and allows me to make decisions without putting a whole lot of energy into them.
Separate Your Bears
In my strategy, the Bears are rather superlative. However, you don't want to litter the field with tombstones and you also don't want them wandering around and getting in the way.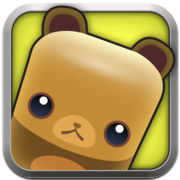 In this sense, it works best to partition them into a corner of the screen, preferably away from where you're planning to put down your Floating Castle later in the game. If you can manage, the multiplier you get from combining three castles into a small chest can be worth it, but I wouldn't waste the time, mental resources, or Crystals to do so.
Letting the Bears run loose can create ruin, so I usually throw a couple of trees around them to make sure they don't get out and wreak havoc. It's sort of like a Bear pen in the corner of the map.
Overall, the strategy for Boom Town is to move as quickly and efficiently as possible. Having a plan of attack, like the one outlined above, can streamline your movements until you are lightning quick with Triple Town Boom Town and can rake in some seriously high scores.
Published Feb. 25th 2014