How to Cosplay: An Introduction for the Intrigued Beginner
The simple guide to get you well on your way towards one awesome cosplay! All you need is passion, dedication and creativity... oh, a dash of exaggerated props might help too.
Upon walking into your first convention, expect to see a plethora of faux leather, colorful wigs and out of this world weaponry everywhere you look. These committed individuals who spend countless hours and dollars on extravagant costumes are known as Cosplayers and are some of the most passionate fans to grace any convention floor. Really, if it weren't for them, the convention experience would be nowhere near the same.
Don't be intimidated about joining this energetic community
Now, don't be intimidated in joining this energetic community of zealous fans. As they say, "the more the merrier!" Keep in mind that anyone can be a cosplayer as long as you are passionate, dedicated and creative. These three characteristics are what make cosplay a fun and unique experience.
Be passionate about the character you are portraying
Whether it be from a manga or a video game, know your character inside and out. Don't simply choose a Deadpool costume because it's a cool costume everyone wears, choose a character you love. Where's the fun in choosing to dress up as someone you know nothing about?
Geek out...everyone else is doing it too!
Next thing to keep in mind while preparing to début your cosplay is dedication to the role. If you choose to be Sailor Moon then doggone it, do the traditional Sailor Moon pose when taking pictures! Be confident and commit to your character. It makes for better pictures and an overall great time. This is your time to geek out and be your fictional hero all day long without worrying about being embarrassed because let's face it, everyone else is doing it too.
Get creative
The last characteristic needed in being a great cosplayer is creativity. Specifically, creativity with your costume. The creativity and effort put into each costume is by far the single most important aspect of cosplay. It identifies the aficionado and sets them apart from the crowd. Focus on the details of the costume and what original aspects you can bring to it. Make it representative of the character, yet distinct from the other 50 guys dressed up as 'The Joker'.
This doesn't mean to buy the most expensive costume out there but make your costume authentic. Although some cosplayers purchase their outfits ready made, most cosplayers decide to make their own costumes to get the correct details in their work and save money on pre-made pieces.
It is also more satisfying to tell others that you created your masterpiece while they gush over your awesome stitch work.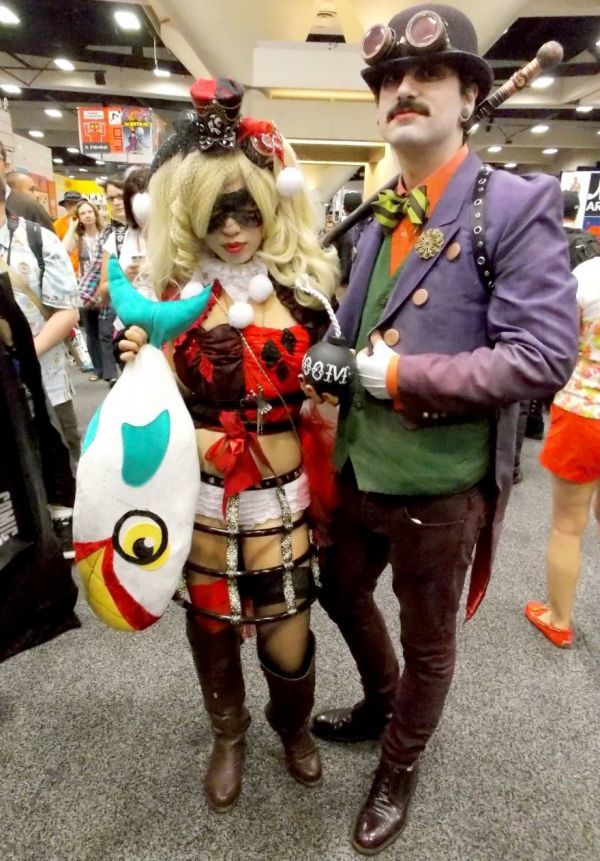 Above all - have fun!
At the end of the day, the main point to cosplay is to have fun with a bunch of other people who adore their characters as much as you do, all the while wearing things you would normally never wear (like those skin-tight body suits).
Just put as much effort and love into your costume as you did with your beloved comic books, video games, and films that inspired you to go to these conventions in the first place.
Published Aug. 29th 2013