It's time for dance floors in Fortnite's Week 8 Challenges!
If you managed to survive through the unexpected Fortnite maintenance downtime following the initial release of Patch 3.5, side step the AS-1041 error, and get through the absurd wait time after the servers came back online, then you are on of the lucky few ready to dive into Fortnite's Week 8 dance floor Challenges!
If you're wondering where to find them, then you've come to the right place. Let's take a look.
Fortnite Dance Floor Challenge
To complete this Week 8 Challenge, you need to use the dance emote at three separate dance locations on opposite ends of the Fortnite map. It isn't likely you will get all three in a single match (although two is sure a possibility if you work fast enough).
You won't see these the dance floor locations from the air, but when you get close to them on foot, they will become extremely noticeable due to the flashing lights and loud music.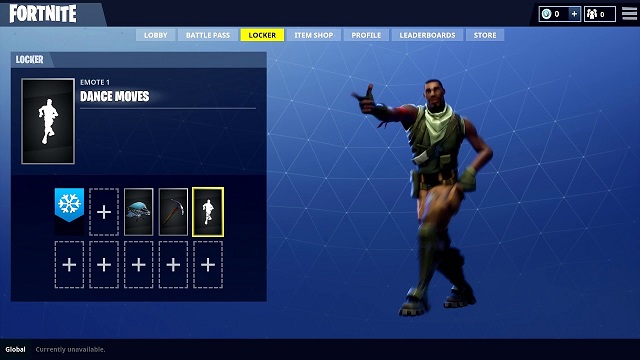 Three Best Dance Floors Locations
You can find these dance floors marked with red circles in the Fortnite map below — or by heading directly to these areas:
The lower southwest side of the map in the Flush Factory area

In the smaller building on the east side of Flush Factory for the exact location

The far west side of the map in the Pleasent Park area

In the haunted house just to the southwest of Pleasant Park

The east side of Retail Row near the lower edge of the map

In the RV park area, southwest of Lonely Lodge
Sneaky Fortnite players might be hanging around these dance floors ready to use a sniper rifle or some planted remote explosives to kill anyone looking to complete the Week 8 Dance Floor Challenges, so make sure to be on your guard.
Fortnite Week 8 Dance Floor Locations Map
Don't forget that you can now save videos of your Fortnite dance party shenanigans from multiple angles and different player points of view using the new replay feature that just got added in the 3.5 update.
There may be other dance floor locations around the Fortnite map, but you only need to hit these three to complete the challenge. Did you find any other easier-to-reach dance floor locations we missed? Let us know and we'll get them added!
Here's the full lineup of Fortnite Season 3 Week 8 challenges now available to play:
Use a Vending Machine (1)
Deal damage with Explosive Weapons to opponents (500)
Search Chests in Snobby Shores (7)
Dance on different dance floors (3)
Hard: Search between Three Boats (1)
Hard: Assault Rifle Eliminations (5)
Hard: Eliminate opponents in Dusty Depot (3)
You can also check out our other latest Fortnite guides here:
About the author