FFXIV: A Relic Reborn Guide
Here is an overview guide for the Relic Reborn quest.
Since I'm currently working on my Relic Weapon for Dragoon in Final Fantasy XIV, I figured I'd start a guide chain for the bosses. However this first guide will just be a basic progression guide for the quest itself. I'll link the specific guides to this overview. A few things of note to start out:
You can only have one Relic Weapon quest going at a time.
You must repeat all steps of the quest line for additional jobs.
The kill a set number of pre-determined mobs section varies based on job.
You need to be on the job that the quest is for to receive credit for this quest for all stages.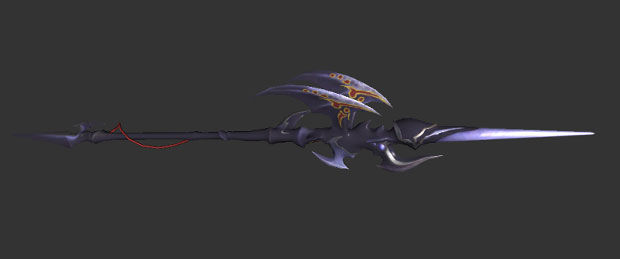 Getting Started
To initiate this quest you need to hit 50 and complete the story quest line. After doing these two prerequisites go to Vesper Bay. Note: this only applies to the first job you do this quest for. This individual will send you to Revenant's Toll to speak with an NPC. This NPC will send you to North Shroud, specifically Hyrstmill. You can get there either by teleporting to Gridania or Fallgourd Float it's about the same distance either way.
Finding the Broken Weapon
Gerolt will first task you with finding the broken weapon for your job. Each job's weapon is located in a specific area. The Weapon locations are as follows:
Bard: Natalan
Black Mage: U'Ghamaro Mines
Dragoon: Natalan
Monk: Zaha'rak
Paladin: Zaha'rak
Scholar: Sapsa Spawning Grounds
Summoner: Sylphlands
Warrior: U'Ghamaro Mines
White Mage: U'Ghamaro Mines
Base Weapon
After locating the broken weapon, Gerolt will request a suitable weapon to forge into the rebuilt Relic. Again it will be different for each job. The weapon will also need a pair of specific tier three materia melded into it. These weapons can either be purchased or crafted yourself assuming you have the appropriate materials and crafting class leveled. The list for the requested items is as follows:
Bard: Longarm's Composite Bow (Materia: Heavens Eye III)
Black Mage: Sanguine Scepter (Materia: Savage Might III)
Dragoon: Champion's Lance (Materia: Savage Aim III)
Monk: Wilding Cesti (Materia: Savage Aim III)
Paladin: Aeolian Scimitar (Materia: Battledance III)
Scholar: Erudite's Picatrix Of Healing (Materia: Quicktongue III)
Summoner: Erudite's Picatrix Of Casting (Materia: Savage Might III)
Warrior: Barbarian's Bardiche (Materia: Battledance III)
White Mage: Madman's Whispering Rod (Materia: Quicktongue III)
Dhorme Chimera
Upon turning in the requested base weapon Gerolt requests Amina Salt obtained only by fighting the Dhorme Chimera. Dhorme Chimera is an eight person fight that you can not use the duty finder for. Your best bet for this is to pull a group from your Linkshell or Free Company if you have several people working on their weapons at the same time. However you can throw together a random group. The fight is initiated in the upper right corner of Coerthas Highlands.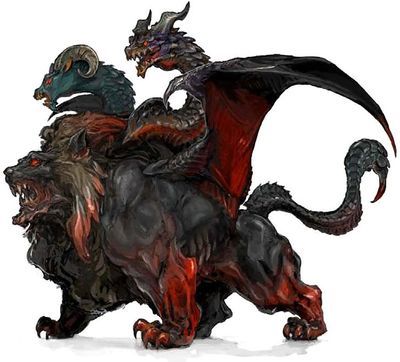 Amdapor Keep
After Chimera you must return to Gerolt again, who will send you back to Rowena in Revenant's Toll. Rowena will ask you to clear Amdapor Keep on the required job. Amdapor Keep is a standard dungeon with three bosses:
Unfinished Relic Targets
Upon clearing this dungeon return to Rowena to progress the quest. Rowena will send you back to Gerolt who will have you kill 24 monsters based on your job with the unfinished Relic Weapon equipped. The monster listing for the jobs is listed below.
Bard: Natalan - (8) Bloodwings, (8) Fogcallers, and (8) Windtalons
Black Mage: U'Ghamaro Mines - (8) Quarrymen, (8) Bedesmen, and (8) Preists
Dragoon: Natalan - (8) Bloodwings, (8) Fogcallers, and (8) Swiftbeaks
Monk: Zaha'rak - (8) Lancers, (8) Pugilists, and (8) Archers
Paladin: Zaha'rak - (8) Lancers, (8) Pugilists, and (8) Thaumaturges
Scholar: Sapsa - (8) Shelfspine, (8) Shelfclaw, and (8) Shelftooth
Summoner: Sylphlands - (8) Sighs, (8) Screeches, and (8) Snarls
Warrior: U'Ghamaro Mines - (8) Unknown, (8) Unknown, and (8) Unknown
White Mage: U'Ghamaro Mines - (8) Quarrymen, (8) Bedesmen, and (8) Preists
Hydra
Upon killing the specified monsters you will be sent to kill Hydra which can be accessed from the Halatali entrance in Drybone. Again you must have the unfinished Relic equipped so make sure you're ready before entering. The party building concept is the same as the Chimera battle, all members must be from your server.
Primals
Once Hydra is slain you will go back to Gerolt and return the unfinished Relic weapon to him. Gerolt will then request that you kill the Primals for a specific item.
Obtaining Your Relic
Finally, after completing all of this you will be asked to obtain a bottle of Radz-at-Han Quenching Oil. This item is obtained by exchanging 900 Allagan Tomestones of Philosophy in Mor Dhona. A fast way to farm Tomestones of Philosophy is to run Castrum Meridianum nine times.
This wraps up how to obtain your Relic Weapon. As I write the guides to the different fights I will be linking them to this overview, so check back frequently if you are struggling with a certain part. Other than that, leave a comment below if you have questions, concerns, or requests for future guides. I hope this guide was of some use. For more guides please check my all encompassing list of guides.
Published Sep. 24th 2013