I know what you're thinking: isn't it a little late for something related to Blizzcon?
Hell no.
The hype train never stops. I've still got the World of Warcraft: Warlords of Draenor trailer playing in the background at least fifty times a day. That Grommash, man.
I don't ever want this excitement to fade. Not for me, not for you. That's why I'm giving away some Blizzcon goodies to four lucky individuals.
---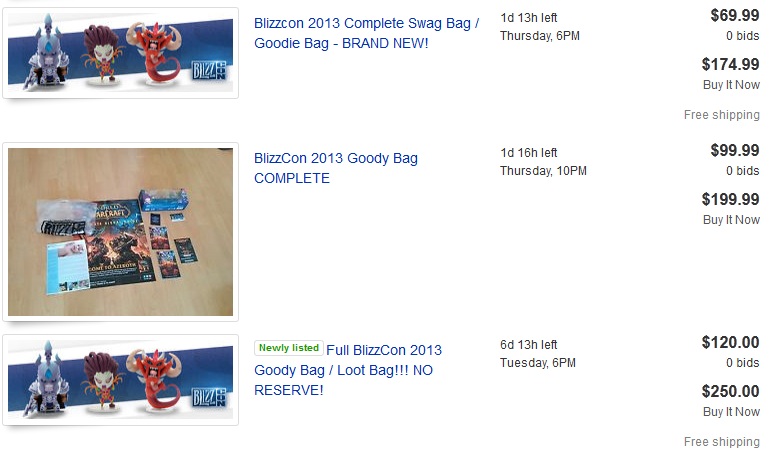 Some people are asking for some ridiculous prices for this goodie bag. Starting bids range from as low as $15 to as high as $250 for buy it now on ebay. Just like any other Blizzcon goodie bag, prices are bound to go up as more people use up their codes and get cheeto dust fingers on their miniatures.
I'm not asking for $250. I'm not even asking for $2.50. I'm giving this goodie bag away for free.
---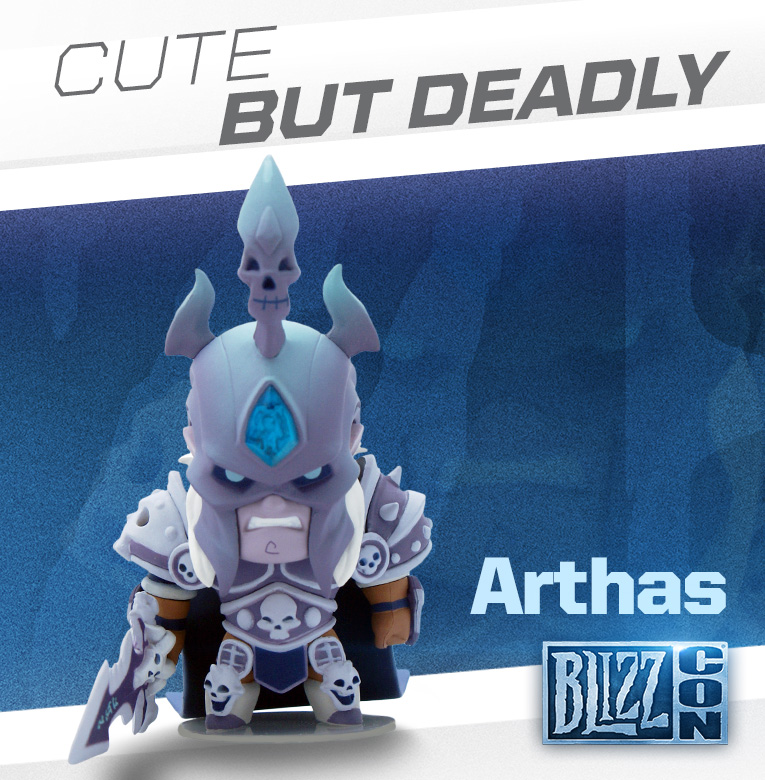 I will be giving out all three of the Blizzcon exclusive souvenir set miniatures individually. These are not going to ever go on sale in retail and will most likely only be seen in the goodie bag at Blizzcon 2013. Blizzard will be releasing more miniatures, but these three specifically are very exclusive.
In addition to the exclusive miniatures, I will also give out a virtual gifts card, as well. This includes the following:
Hearthstone Card - Elite Tauren Chieftain
Starcraft II Portrait and Decal - Tearin' Stitches and Stitches' Hook
Diablo III Banner - Mark of Death
World of Warcraft Pet - Murkalot
As someone who already has Murkalot (named Biz Murkie), let me just tell you that the thing is insanely cute. If you did not go to Blizzcon and opted out of buying the virtual ticket, this is your chance to get this pet before all the codes get used up.
Assuming the archive hasn't been removed by the time of entry, you should also be able to view the recorded footage of all the panels at Blizzcon. This is not guaranteed, however, as I do not know how long that will be up for.
---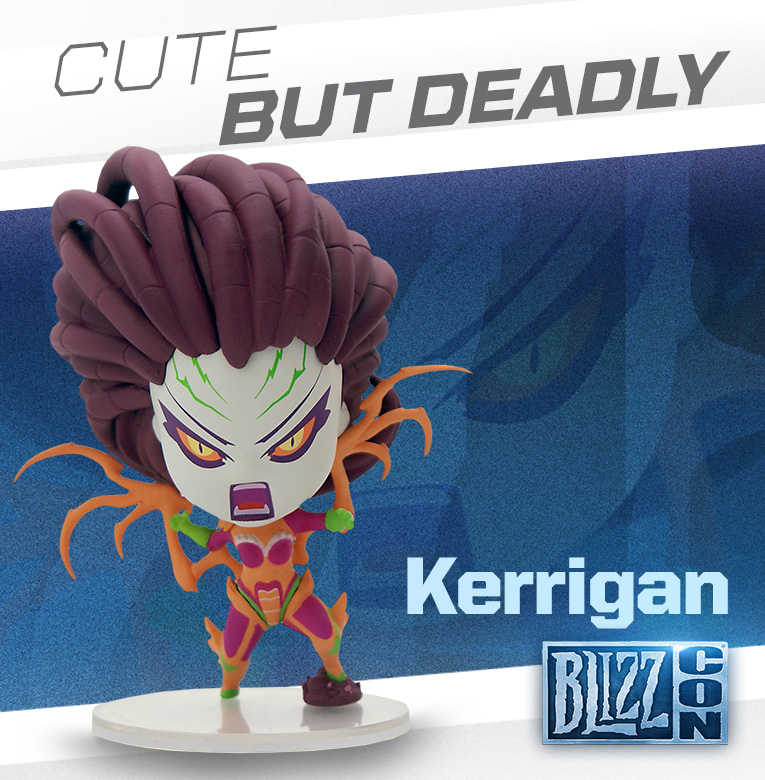 To win, all you have to do is leave a comment on this page telling me two things: your biggest excitement and your biggest disappointment from Blizzcon.You have had enough time to think about this. Be as brief or as verbose as you want. Creativity and humor are encouraged, but not mandatory.
If you're not sure what went on at Blizzcon or if you need a well-written reminder, here's the important stuff:
World of Warcraft: Warlords of Draenor was announced. It will have updated character models, new dungeons and raids, huge changes to PvP, garrisons (player housing), new zones, and a ton of interesting new creatures and races to meet and compete with.
Heroes of the Storm was detailed to great length. We have the most complete character list available, an in-depth look at each Battle Ground, and some gameplay footage, as well.
Some new information was given about Diablo 3 and Hearthstone, as well.
---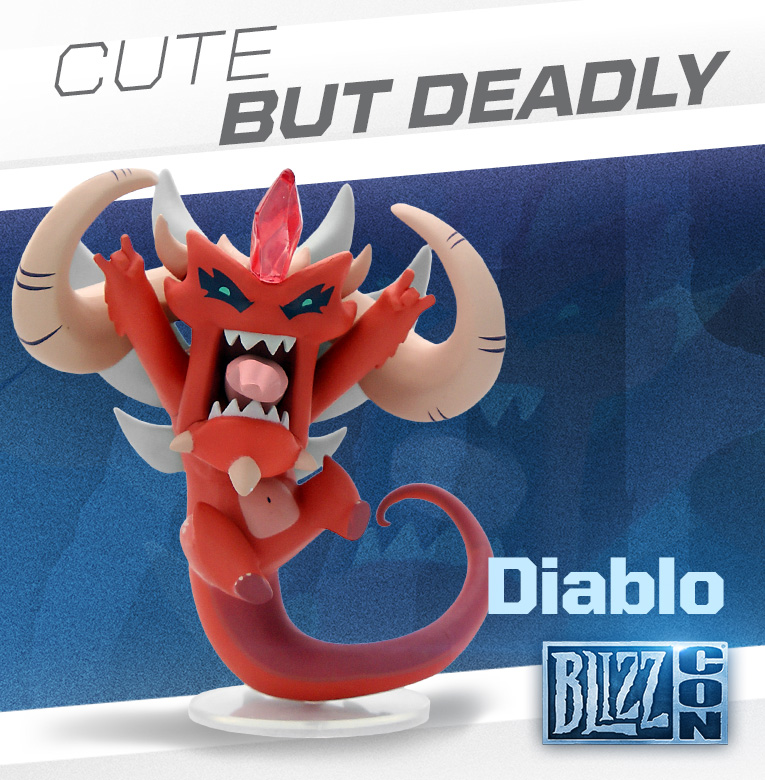 If you have a preference for which character miniature you would like or if you want the virtual gifts instead, say so in your post. If you win, you are not guaranteed to get the item you picked, but you are more likely to get the one you want.
This page will be updated sometime in the evening next Wednesday with the winners. They will then be e-mailed shortly after to confirm their shipping address. If someone wins a miniature they didn't want and declines it, a new winner will be picked.
For shipping cost reasons, I will only be able to ship out the miniatures to those living within the USA, excluding Hawaii and Alaska.
Since I cannot ship outside of these areas, however, I will only give away the virtual gift card to someone not living within those 48 states.
Be sure to check back next Wednesday to see who won! Feel free to gloat if you win and complain if you lose in the comments section.