If you want to find Fortnite's Week 5 Battle Star, then you need to follow the treasure map found in Greasy Grove. However, in order to complete this challenge quicker, you can skip this step entirely and head for the location immediately.
Follow our guide below for the exact location in this Season 4 challenge.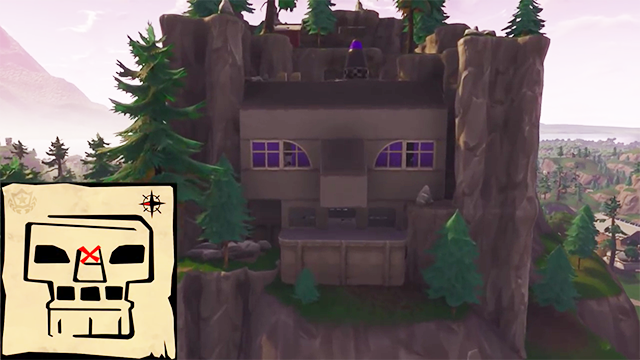 This Battle Star is located on the "nose" of a secret villain base located in the western part of the map. The face on the image fits perfectly with the exterior design of this secret base located on top of the mountain.
You can easily find it by going northeast of Snobby Shores, and you should see it right away (see the screenshot below for exact location).
The Battle Star may appear either on the surface of the building or right inside of it. If you can't see the star outside the base, then break down the walls and look for it in the interior part of the building.
There is something that looks like a holographic platform inside, as well as a control center. This are can also easily serve as the placeholder for this week's Battle Star.
In any case, you should be able to find it pretty easily once you get to this area of the map, so claiming your rewards for this challenge should be fairly easy. The only thing you'll have to worry about is other players hiding in nooks and crannies inside.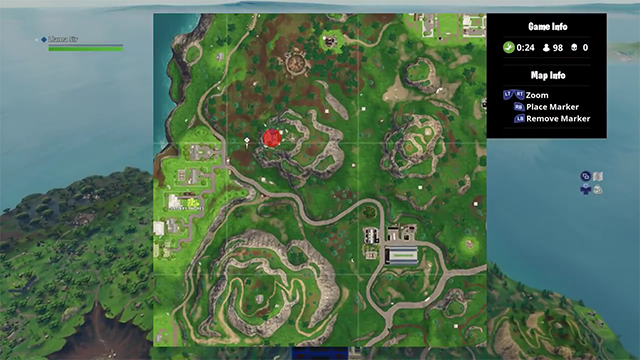 —
That's all for this week's Season 4 treasure map challenge. For other Fortnite guides at GameSkinny, check out the list below:
About the author