The Hellfire in Remnant 2 is a mini-flamethrower rather than a handgun. Its steady stream of fire is able to scorch enemies with ease. In this guide we'll go over how to get the Hellfire flamethrower and its features.
How to Get the Hellfire in Remnant 2
You can get the Hellfire by checking the crashed truck in Root Earth: Ashen Wasteland. Root Earth is the game's final area, and you won't be able to go there until you defeat the final bosses in the other biomes. To have a smoother run, we suggest taking a look at our best campaign progression guide, where we detail the ideal options as you advance further in the story.
Hellfire Location
Upon arriving in Root Earth: Ashen Wasteland, head past the freeway to reach the large, open area. You'll have to battle numerous Root creatures there.
Since I had to battle several hostiles, I relied heavily on the Medic and Handler classes. The former has exceptional healing capabilities, while the latter has a dog companion that can heal, distract, and revive. I also think that the Engineer would do well, since it can plop down turrets to mow down enemy hordes.
Once the coast is clear, look at the crashed truck in front of the large building. Next, mantle onto the concrete block (the one close to the Root pustules). This lets you head down the crater to pick up the Hellfire weapon.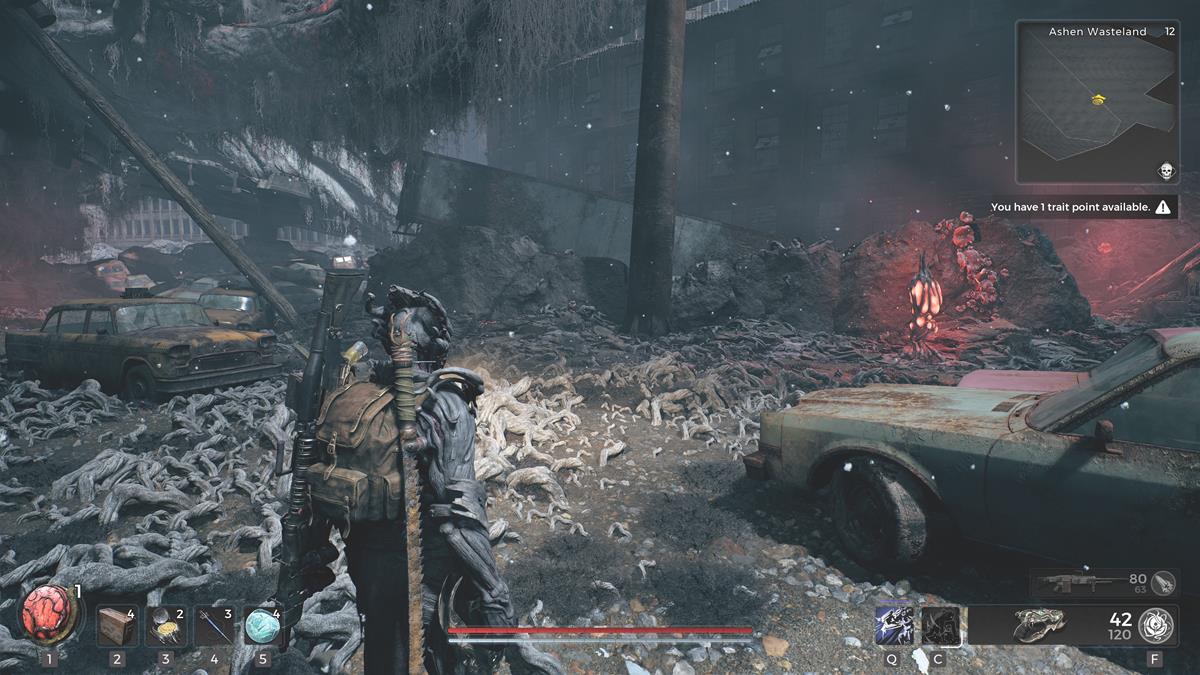 Hellfire Stats and Mod
The Remnant 2 Hellfire has the following features:
Damage: 13
RPS: 6
Magazine: 60/120
Basic attack: Spews flames that apply burning, dealing 375 fire damage over 10 seconds.
Unique mod: Explosive Shot – Shoots an explosive round that deals up to 155 damage within nine meters.
I suggest pairing the Hellfire with accessories that further boost fire and burning damage. There's the Fire Stone ring sold by Reggie in Ward 13, as well as the Amulet of the Sun, which is found in a chest in Yaesha: Imperial Gardens.
That's everything you need to know about the Hellfire in Remnant 2. Don't forget that Root Earth has other goodies that you can discover, such as the Dendroid Armor Set. For more tips and strategies, you can visit our Remnant 2 guides hub.
About the author