It's always a good idea to acquire a special currency so you can buy more goodies. Our guide discusses how to farm Frog Coins in Super Mario RPG.
Best Ways to Farm Frog Coins in Super Mario RPG
You can farm Frog Coins in Super Mario RPG by eliminating special enemies, jumping on specific mob types, and completing certain minigames. There are also other sources of Frog Coins in the game, which I discuss a bit later in our guide.
How to Beat Special Enemies
Special enemies are just beefed-up variants of regular foes that you'll encounter throughout the campaign. The first thing you'll notice upon initiating a battle is that a particular foe might have the "Special Enemy" tag. These hostiles tend to have higher HP, which also clues you in that they'd reward Frog Coins.
Which Enemies to Jump On
There are two types of enemies that you'll want to jump on if you want to farm Frog Coins in Super Mario RPG:
Wigglers: Several of these large worms can be found in the Forest Maze area. You'll need to jump on an enemy mob 10 times in quick succession to obtain one Frog Coin.
Shogun: These ant-like creatures are found in the desert area of Land's End. You'll need to do three consecutive jumps on a single target to receive one Frog Coin.
Bear in mind that these tasks do sound easy on paper. However, if you mess up, it can also cause a few headaches. It's also worth citing that if the enemy accidentally touches Mario (i.e. you don't land on the creature when you jump), a battle will be initiated instead.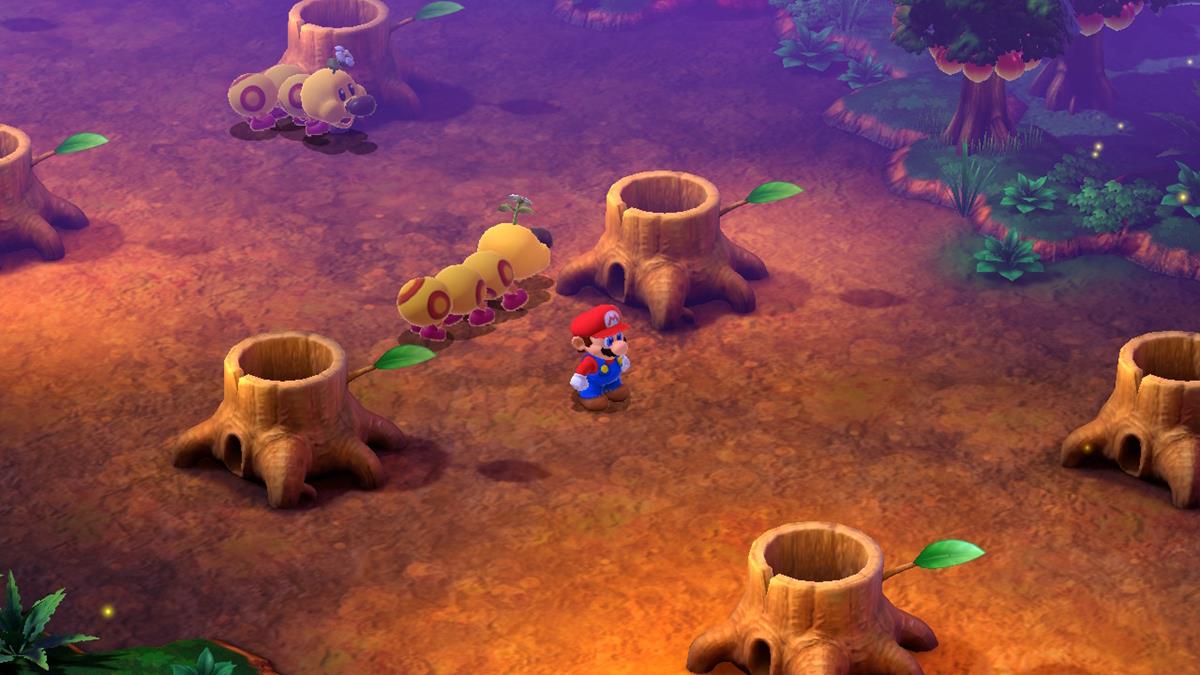 Minigames to Complete for Frog Coins
There are a few minigames that you can complete if you want to farm Frog Coins in Super Mario RPG, and a couple tend to be very rewarding:
Midas River: The Midas River challenge is encountered early in the campaign. It requires you to collect 100 gold coins to receive five Frog Coins at the end of the course. The first part has you swimming down a waterfall while also going through tunnels. The second part, meanwhile, has you jumping across barrels as you make your way through the rapids. Unfortunately, this is a very time-consuming activity, and trying to grab 100 coins is quite tough, too.
Sky Bridge: I find that the Sky Bridge challenge in Land's End is fairly easy once you get the hang of it. The goal is to start an Expert run. Then, jump across the platforms while avoiding the missiles. Finish the task once to receive a single Frog Coin. You can then choose to double your rewards by rerunning the course twice, which nets you four Frog Coins. However, I should warn you that failing later on will cause you to lose the coins that you've won so far.
Cliff Scale: This is the Land's End Cliff Scaling minigame, which you experience as part of campaign progression. It requires you to jump on the Paratroopa shells to climb to the top. Later, this becomes the fastest farming method since all you need to do is reach the top in 11 seconds or less to receive five Frog Coins. Be forewarned that I also found this somewhat frustrating, mostly due to the controls and fixed angle. Still, once you've mastered the whole course, you'll be swimming in special currency in no time.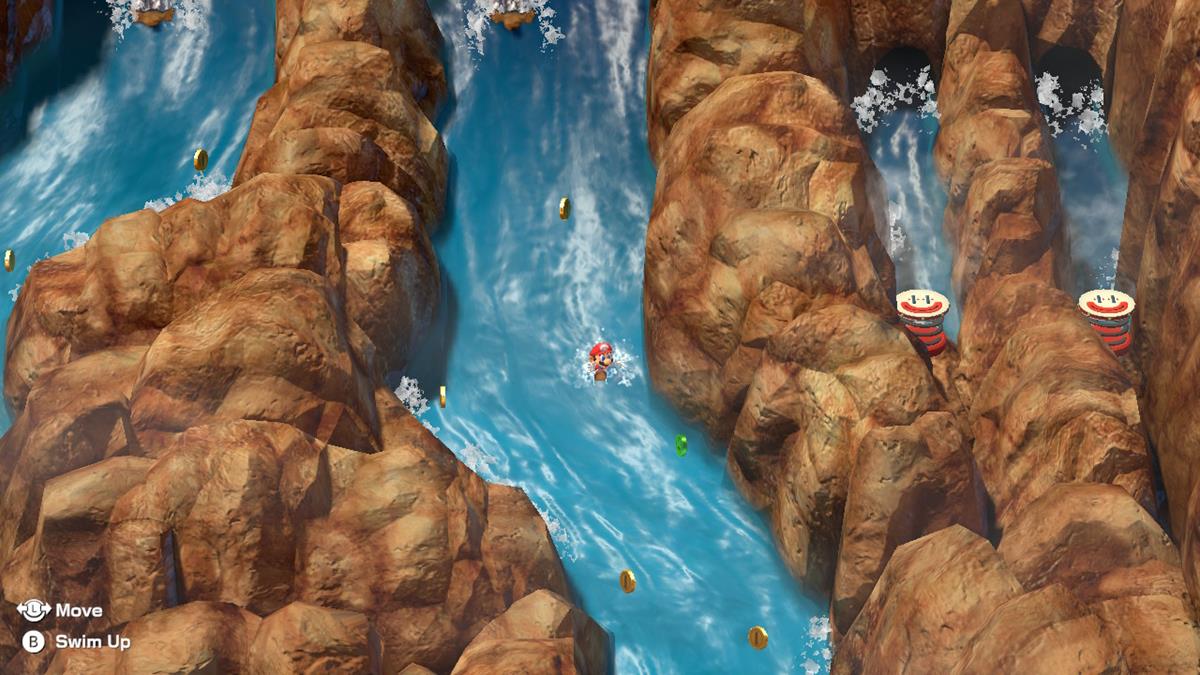 Alternative Sources of Frog Coins in Super Mario RPG
There are other ways to obtain Frog Coins in Super Mario RPG. Generally speaking, the currency itself can be seen in some environments when you explore the game world. They might also be rewards from certain item blocks.
There are other potential sources, too, which I've listed below:
Hidden Treasures: These invisible item blocks yield different kinds of items, including Frog Coins. There are over 30 of these, so make sure you have the Signal Ring equipped to notify you that a Hidden Treasure is nearby.
Belome Temple: You'll find several goodies in the Belome Temple Treasure Room.
Cricket Jam: You can get the Cricket Jam from the Kero Sewers secret chest. Give it to the Frog Sage in Tadpole Pond to receive 10 Frog Coins.
Frog Coin Stores in Super Mario RPG
Once you have enough Frog Coins, don't forget to use the currency to buy rewards from two emporium vendors. One can be found in Tadpole Pond, and another is in Seaside Town.
That's it: that's everything you need to know about how to farm Frog Coins in Super Mario RPG. For more tips and strategies, you can check out our SMRPG guides hub for topics like our complete Triple Moves guide and how to get everyone's favorite Big Yoshi.
About the author