Knowing how to enable cheats in The Sims 4 opens up possibilities for you to explore in-game that might not otherwise be available or probable. It can also be useful when you encounter a glitch like your Sim getting stuck on performing one action without actually completing it, and instead the Sim stays still as their Need Bars continue to decay.
How to Enable Cheats in The Sims 4
Enabling most cheats in The Sims 4 is easy to do since it requires a single chain of key presses to bring up the cheat command console.
On PC, you enable cheat commands by pressing the Ctrl + Shift + C keys together.
On Mac, you enable cheat commands by pressing the Cmd + Shift + C keys together.
On console, you hold the four R and L triggers / buttons at once.
Regardless of your platform, this will bring up the cheat command prompt at the top-left of the game. You can type your cheats out here, provided they're not of a special variety.
How to Enable Shift-Click Cheats
You can input most The Sims 4 cheats via this command prompt and then hit enter. There are some others, though, that require you enable testing cheats. You may have seen these referred to as shift-click cheats among the community.
Screenshot by GameSkinny
Shift-click cheats, such as manually adjusting Sims' needs or adjusting them in CAS on the fly, require an extra step to enable.
Press the combination of keys (or buttons, if you're on console) to bring up the cheat console, then type in "testingCheats true" and hit the Enter key.
There are a lot of cheats that are only enabled this way, and a fair portion of them don't require typing after you've turned on testing cheats. Instead, you hold the Shift key (or on PlayStation, hold X and O; on Xbox, A and B) and click on a Sim or item like you would normally to bring up a special interaction wheel with modifiers and special options you wouldn't normally see.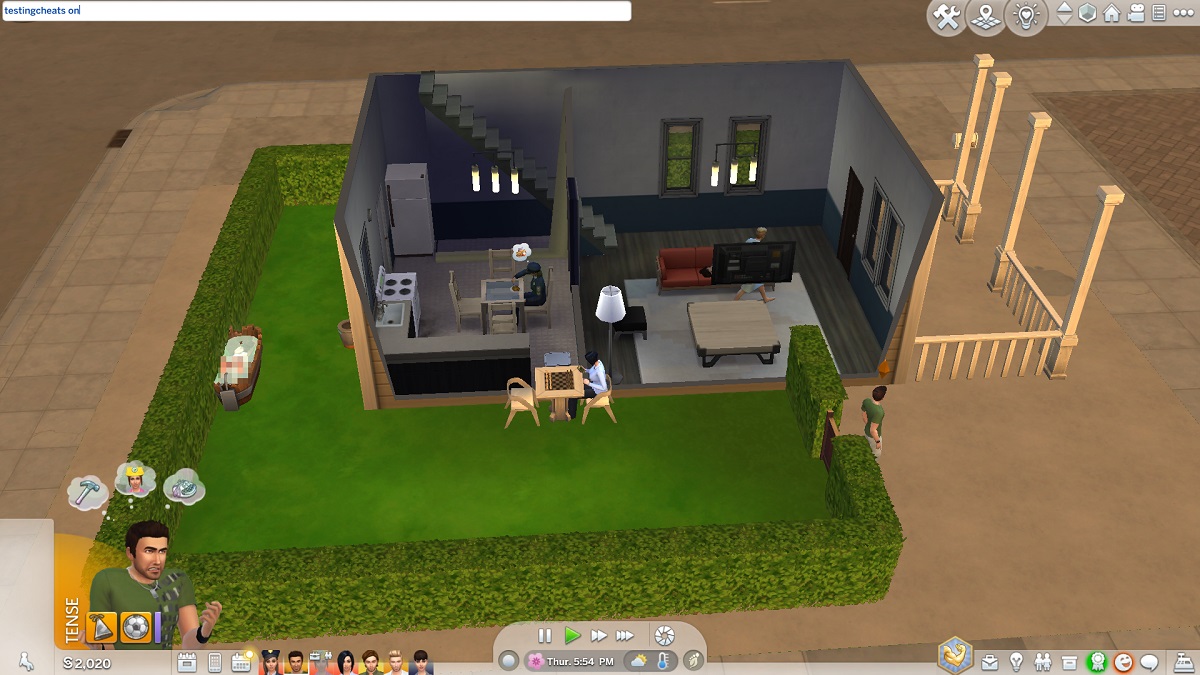 Screenshot by GameSkinny
You can turn testing cheats off again by opening the cheat command prompt, typing in "testingCheats false", and hitting Enter again. They will turn themselves off when you close the game, so you'll need to turn testing cheats back on if you want to use them next time you launch.
With cheats enabled, you can enter codes to increase Skill for your Sims, or you can deposit unlimited amounts of Simoleons into your Sims' bank and buy or build anything you want for your house. For more information, check out our Sims 4 guide hub to learn how to unlock all items or how to fix broken mods.
Featured Image via Electronic Arts
About the author