Battlefield 4 Bugs: Campaign Mode
List of bugs that are found in the Single-Player Campaign Mode of Battlefield 4.
Battlefield 4 had fans and new players alike anticipating what was going to be an awesome game. The beta was great--people expected bugs and generally had no problems with the game being a little rough. As a final product, however, Battlefield 4 has shown to be a rushed and unprepared game.
Like the bug I found at the South China Sea-Valkyrie, where you are launched into the wide-open ocean; there are many others that have surfaced. This is a list of all the Campaign bugs that I have either found myself, or had friends tell me they experienced during gameplay. Some of these bugs are map specific, and some are just general ones that can happen anywhere during your single-player game. To find more on Battlefield 4, you can go to ChizeloffdaBlock's Guide List.
General bugs throughout the entire story-mode...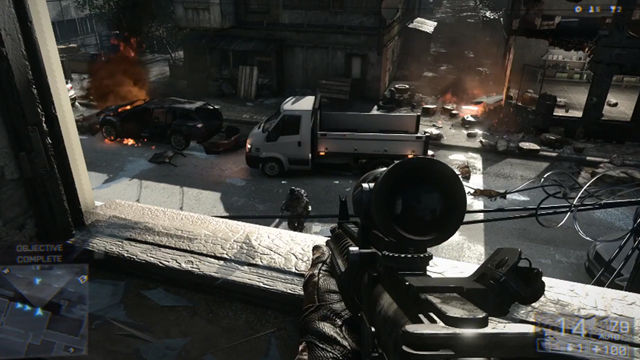 Walking
The first thing that comes up in the game is that no matter where you stand, there will always be a character that needs to stand there, and pushes you out of the way. The most annoying thing is when you are standing somewhere, listening to the dialogue, and some character moves towards the spot where you just happen to be standing. One of two things occurs, either your character is pushed into another area of the room, or your game freezes. This has happened multiple times, and anywhere there is a conversation between characters. Most of the time you don't have to start your game completely over, but you might have to wait a couple of minutes for the characters to get done talking to move again!
Enemies getting stuck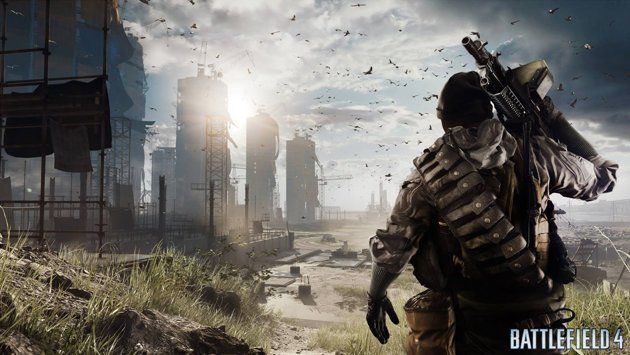 On Baku, I had an enemy stuck behind one of those concrete walls in the middle of the map and he was untouchable until I used a grenade. When I first entered the Valkyrie, an enemy had fallen off the map and I was unable to find or kill him. It was only after one of my squad members randomly threw a grenade that I was able to move through the door at the right.
Shanghai Bugs
My walkthrough of Shanghai was pretty smooth, but one of my friends had trouble on one part in particular. When you reach the building right across the street from the main skyscraper, where the hostages are being held, Pac and Irish take a quick look across the city and point toward a ladder that is to the right of the roof. When my friend went down that ladder, his character slipped and fell to his death. Once he re-spawned, the game put him right in front of the skyscraper, where awaited the dozens of enemies who proceeded to shoot him without any warning.
South China Sea Bugs
I've written a more detailed article about what happened to me on the Valkyrie, but a number of you have told me about some of the bugs you experienced as well. Several people were having problems with the chopper showing up once you get closer to the Valkyrie. The only advice I can offer that has helped some players is that you have to kill all the boats leading up to the ship. Otherwise, if you don't kill them, you will be caught in a never-ending boat chase.
Once you actually make it on the ship, you will find the bug that doesn't allow you to progress after the shoot-out. You will kill all the enemies in sight but one of the enemies gets stuck somewhere on the map and the door you need to walk through will be blocked. Walk around for a few minutes and the enemy will be killed by one of your squad members!
Singapore Bugs
This mission was good for the most part, but I had trouble walking in some parts. I would go through a door and my character would be continuously pushed to the left. In order to correct it, I had to walk straight to the right and then sprint to get unstuck.
I also found a bug for the PC version of the game where you go up one of the ladders and you fall off the map into this ocean section of the map. You can't do anything but restart your game if this happens to you.
Kunlun Mountains Bug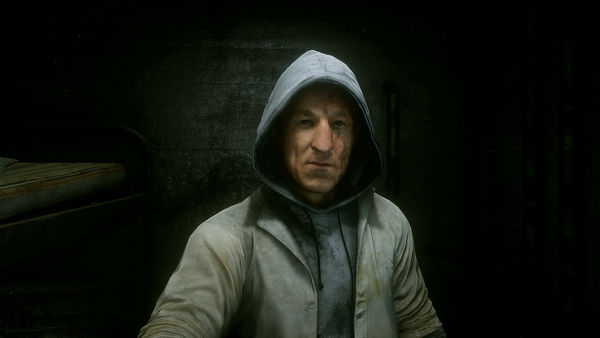 When you collect all three dog tags for this mission, the game will only show that you have collected two of them. This is particularly annoying when you are playing on Xbox 360 or PlayStation 3 and need the dog tags to unlock the trophies. The tags seem to be showing up unlocked in the multiplayer, but with all the problems multiplayer has experienced, it is very likely that you might lose this progress--should an update ever come out.
The last two missions I didn't have any trouble and I didn't see anyone else having problems with these missions either.
What happens next?
The Battlefield 4 Campaign mode is short and full of glitches! It makes for a very unpleasant experience all around. I had high hopes for Battlefield 4 but it looks like I'll just have to wait for some sort of miracle patch from DICE to give me a completely new game.
What has been your Battlefield 4 experience? Would you have rather DICE waited a couple more weeks to release the game, so it didn't feel rushed?
If you liked this guide and want to see others, check out ChizeloffdaBlock's Guide List.
Published Nov. 12th 2013